Review a bunch of handy tools and web services that daily help businesses to cover multiple tasks.
Modern entrepreneurs use various tools each day, solving different tasks. This article is going to help in making the right choices. Below, you will find 30+ tools that many entrepreneurs use daily. The reviewed web tools and services cover a lot of domains: WordPress full support service, themes, plugins, website builders, UI kits, the font finder, invoicing software, and more.
1. Creative Tim
Creative Tim is far from an average supplier of UI Kits, templates, and dashboards built on top of Bootstrap, Vue.js, React, Angular, Node.js, and Laravel. Why? There are many reasons:
Outstanding quality and support.
Tons of free products that are similar in quality with some of the best, expensive products in this niche.
Experts working day and night to upgrade their products and launch new ones.
Big bundles, sections, elements, and much more for each technology.
2. Nero AI
Nero AI offers a dynamic suite of cutting-edge solutions designed to revolutionize online content. From effortlessly upscaling images and restoring vintage photos to animating faces and infusing vibrant colors, Nero empowers modern entrepreneurs with the tools to captivate audiences, enhance branding, and unlock limitless creative possibilities. 
Whether you're looking to make a lasting first impression, or infuse your digital presence with personality, Nero's AI-driven capabilities will help break barriers and unlock your creative potential.

3. nTask
nTask is an excellent online project management and task management tool that allows you to make sure that your projects and their included tasks are tracked and managed as needs and requirements of your project development process. 
The application has an easy-to-use and intuitive interface that allows the users to perform all of their daily tasks and processes without any obstructions or issues.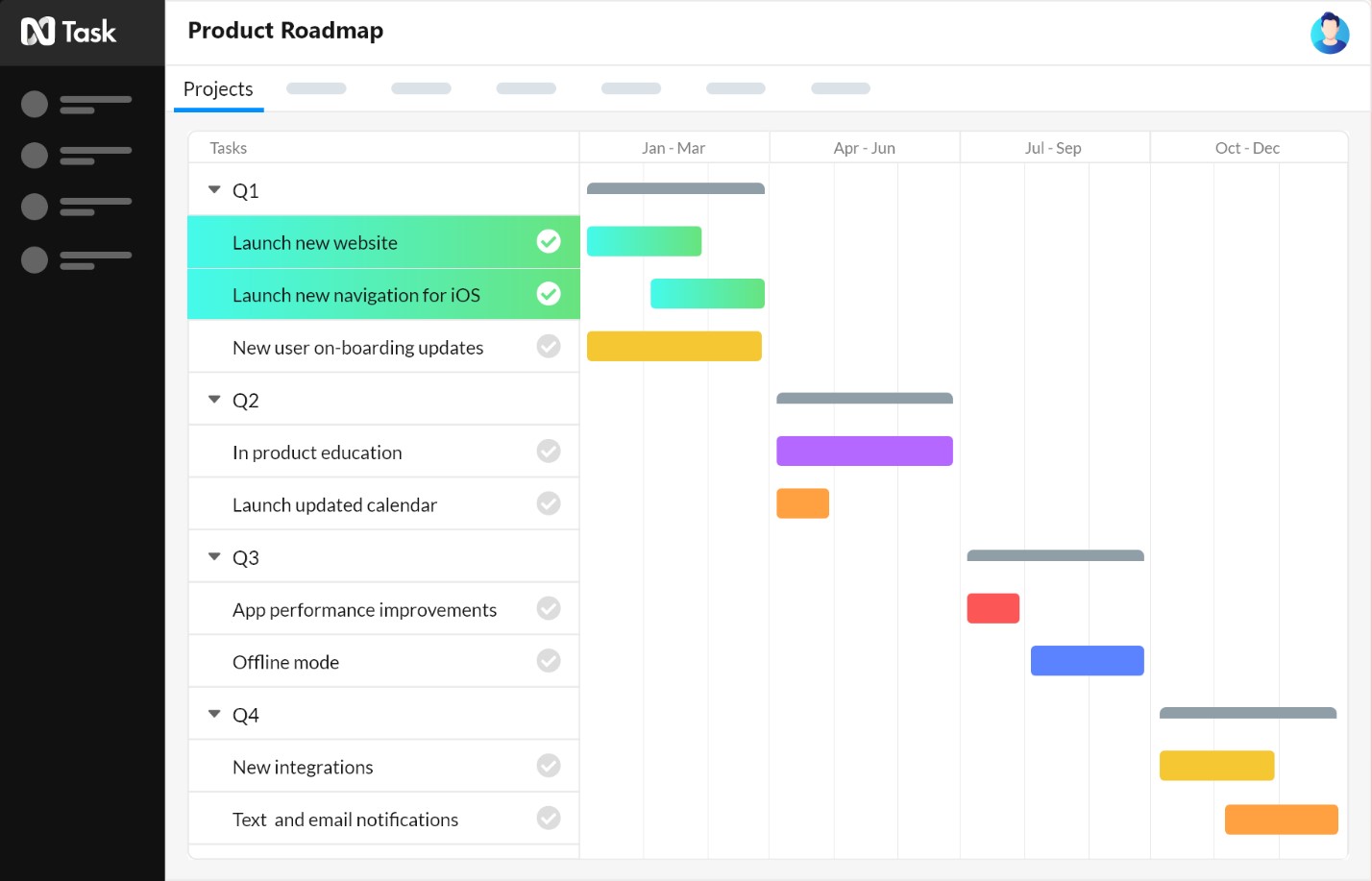 4. VEED Video Compressor
VEED video compressor can reduce the file size of a video by compressing it, while preserving the video's quality as much as possible. This can be useful for sharing videos online, as it can reduce upload and download times.
VEED also offers other video editing tools such as trimming, adding text and subtitles, and adding music or sound effects.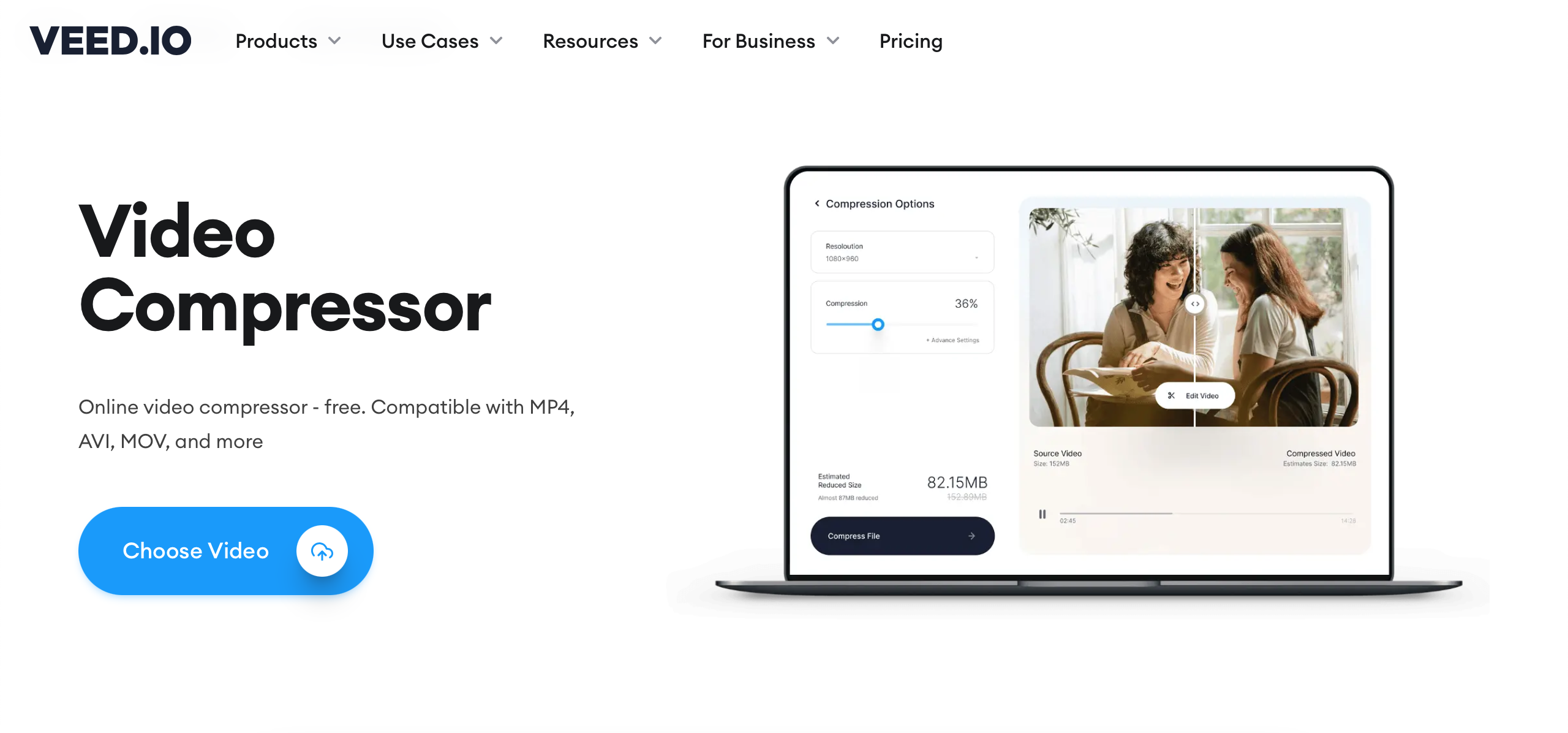 5. Mango Animate Animation Maker
Mango Animate Animation Maker is a simple but powerful animation maker developed by Mango Animate. It can help you create stunning animated videos in a snap. Most importantly, it provides you with a wide range of templates that can be used and edited directly, so you can create an eye-catching animated video without any hassle.
6. ProofHub 
Starting a business can be exciting, but it's not easy. You quickly realize that jotting down notes on napkins or scraps of paper just won't cut it when it comes to managing projects and tasks. That's where ProofHub comes in! It's a popular online tool for entrepreneurs, and it's easy to see why.
With its user-friendly interface, ProofHub has gained a reputation as one of the best project management tools out there. The tool simplifies task assignment, enhances team collaboration, accelerates communication, and streamlines time and progress tracking, which makes completing projects on time a breeze. No more last-minute headaches!

6. Total Theme
Total is an all-in-one WordPress theme filled with awesome stuff: 80+ builder modules, 40+ pre-made demos that you can install with 1-click and which will make your website look exactly as the demo, over 500 styling options, a drag-and-drop builder, and a fast and intuitive interface.
This WordPress theme is very different from anything else. Everything is included, you will not spend money on extra stuff. Watch the demo.
7. Generated Photos
Generated Photos is the free resource of over 2 million generated face photos to use for a variety of creative goals. All the images were produced completely by artificial intelligence. None of these people is real, so they can be used without violating any rules or rights. The faces feature consistent lighting and sizing, range of angles, positions and facial expressions, a wide variety of ethnicities, ages, and face shapes.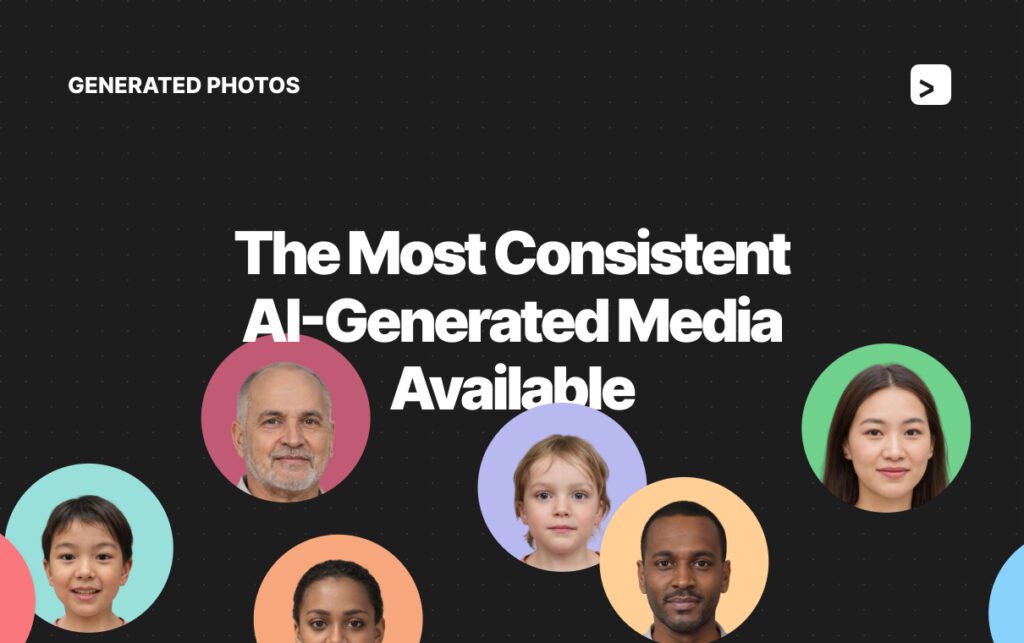 8. Codester
Codester is the single place you have to visit to buy anything you need as a graphic designer or developer: premium scripts, app templates, themes, plugins, and much more.
Always check the flash sale section where hugely discounted items are being sold. You will save lots of money. Browse Codester and pick everything you need.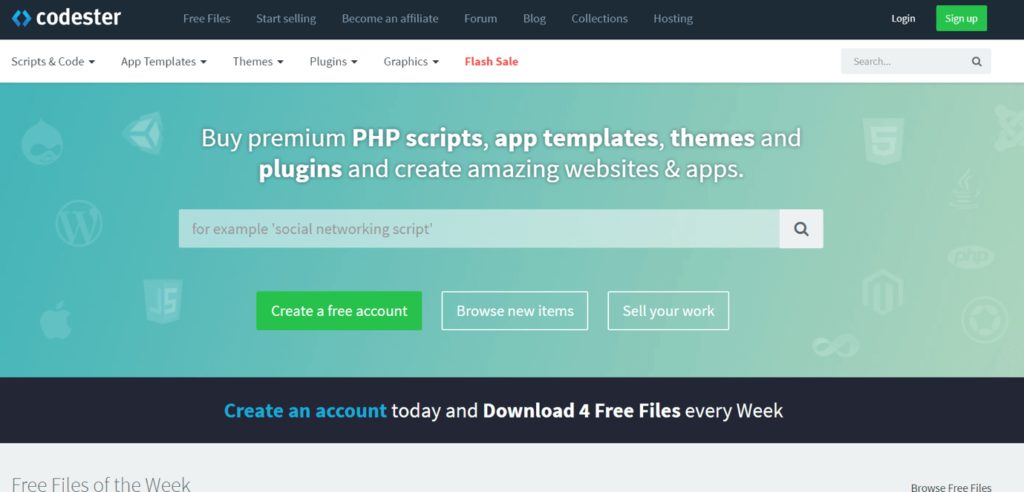 9. FlexClip Video Editor
FlexClip video editor is an all-in-one online video editing suite that enables anyone to create stunning videos for their brand, social platforms and business. If you are a small business owner, FlexClip will be of great help to your video editing process with its drag-and-drop interface.
More importantly, 1000+ well-designed video templates will empower your video editing with a professional touch. Besides, it also offers free tools like a screen recorder, gif maker, image background remover and video compressor.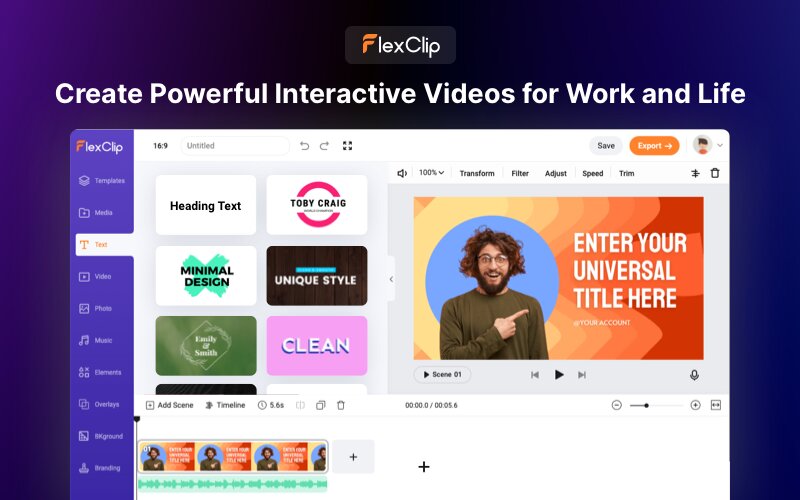 10. Hostinger Website Builder
Hostinger Website Builder is a website-building tool for entrepreneurs. It is user-friendly and includes a built-in SEO tool. The platform also allows marketing integration, where you can do everything from website creation to optimization for search engines in one place.

11. Dr. Link Check
Bad links are bad for your business. You spend thousands of dollars each month to attract new people on your website, and they run away because of bad links. There is a simple solution that will help you get rid of bad links; its name is Dr. Link Check.
With a click of a button, Dr. Link Check will automatically search your website for bad links and show you a report. You can easily fix them all and make your website great again.
12. Design Invoice Template
Bonsai will help you create a graphic design invoice template, automate your invoices, accept global payments, and even more. This is dedicated invoicing software for freelancers and agencies, helping you save tons of time. Start for free.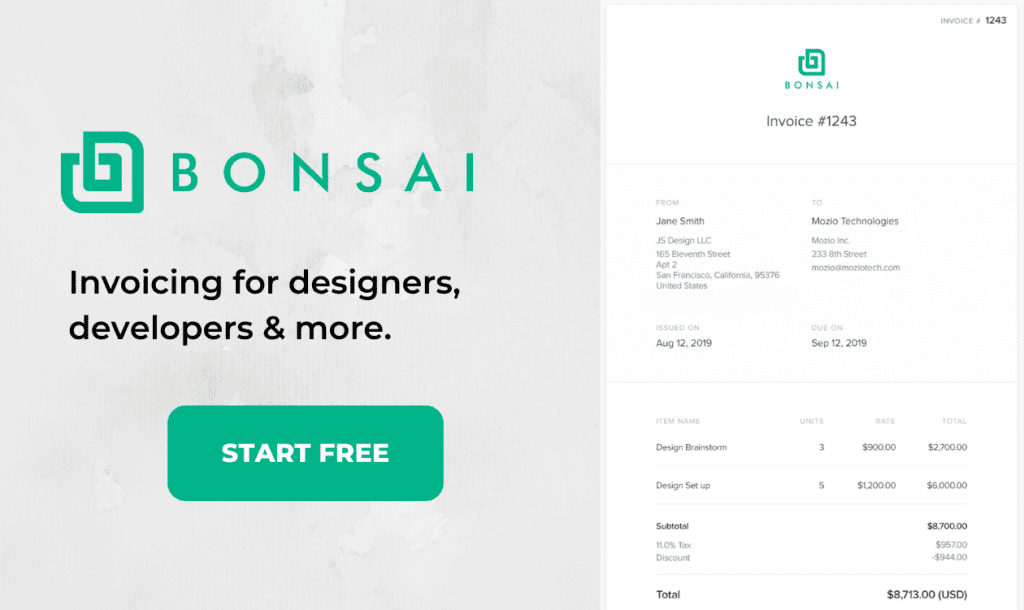 13. FunctionFox
FunctionFox is a popular timesheet and project management software used by tens of thousands of creative teams worldwide. It is a perfect fit for all kinds of companies, including small and Fortune500 huge corporations, being super simple to use. Get your free demo today.
14. Mobirise
Mobirise is the best offline website builder in 2020, being loaded with over 3,000 awesome website templates, stunning sliders and galleries, forms that quickly convert, and much more. Creating a superb and engaging website is simple with Mobirise.
15. airfocus
airfocus is prioritization and roadmap software that will help you create outstanding products in no time. The platform supports collaboration, so prepare for a super tool that your team will love to use.
On their website you will find the largest glossary of product management and business terms. Here is the link. Start the free trial and see airfocus in action.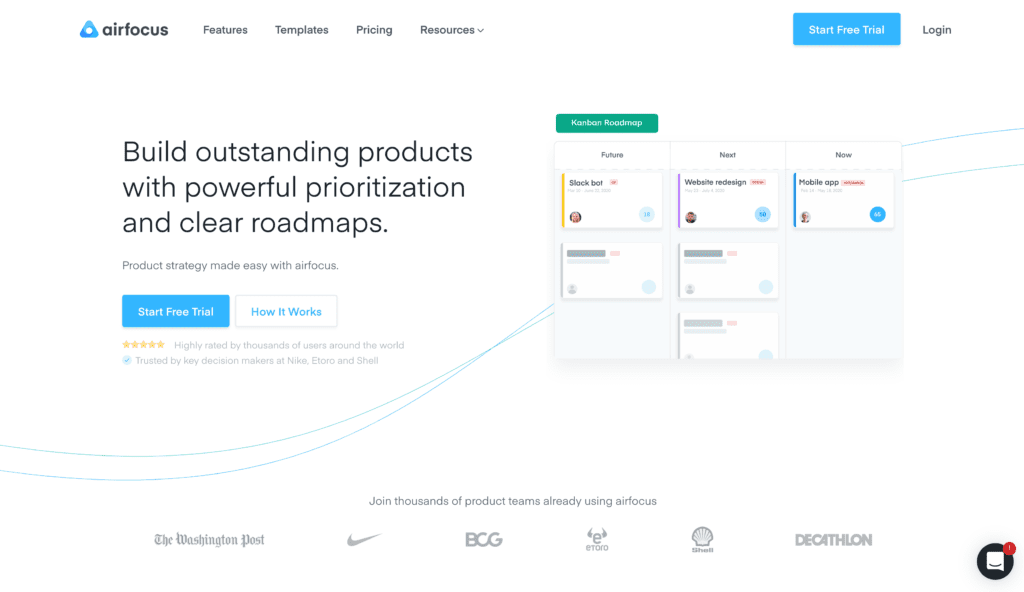 16. Landing Pages
MailMunch is the fastest-growing landing page platform that comes loaded with an improved page builder with updated features, with beautiful pre-built landing page templates, and with a drag-and-drop landing page builder that you can use to easily create any layout you want in minutes. With MailMunch, you can create high-converting landing pages within minutes, increasing conversions by up to 400%.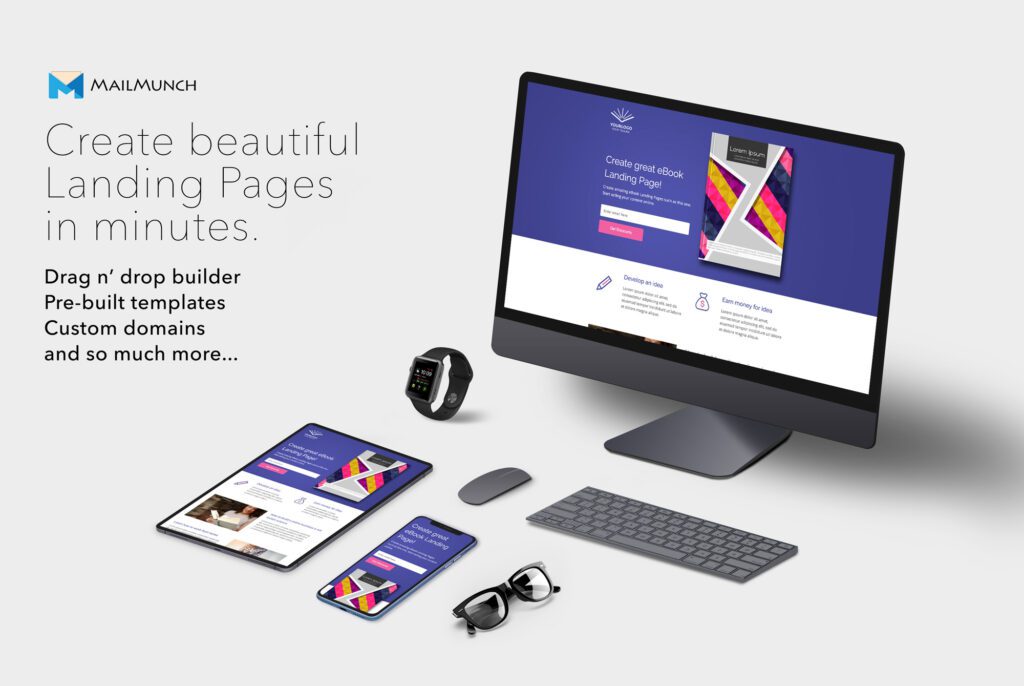 17. Email Template Builder
Let your website visitors create high-converting and engaging landing pages and email templates directly on your website. This is possible and it is super simple to implement by using unlayer, the most popular embeddable editor. It comes loaded with powerful features and tons of things, included super templates and a drag-and-drop editor that your website visitors will love.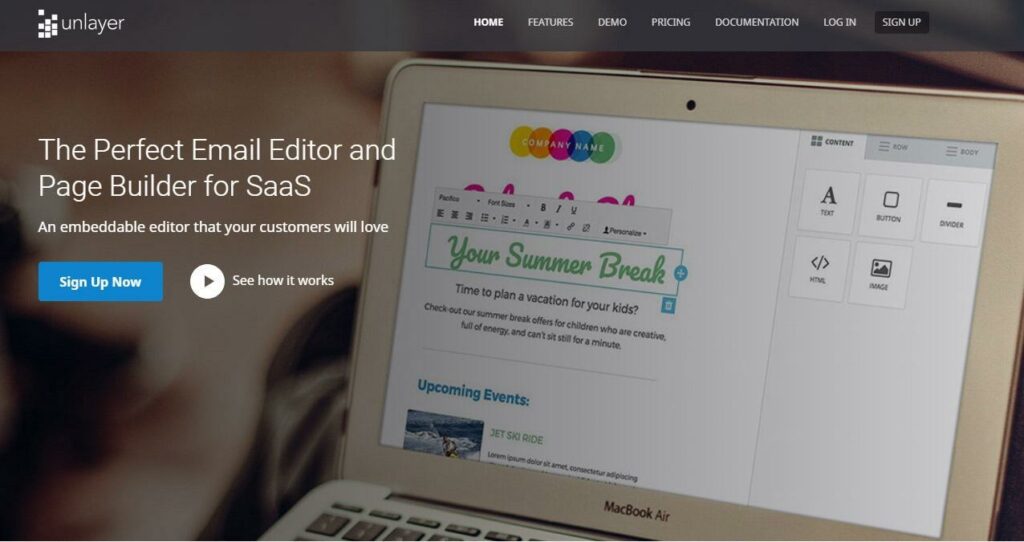 18. XStore WooCommerce Theme
XStore is the single store theme you need to get to make a store that stands out of the crowd. It is loaded with over 90 demos that look amazing and which will help you quickly boost your store conversions. All of these designs are over-engineered and will impress both you and your customers.
19. Zentoshop
Meet the SaaS eCommerce platform powering your next-generation online shop. In the age of mobile shopping, you need a powerful eCommerce solution that enables you to sell everywhere, anytime — and Zento delivers the most comprehensive environment that allows you to sell more, faster.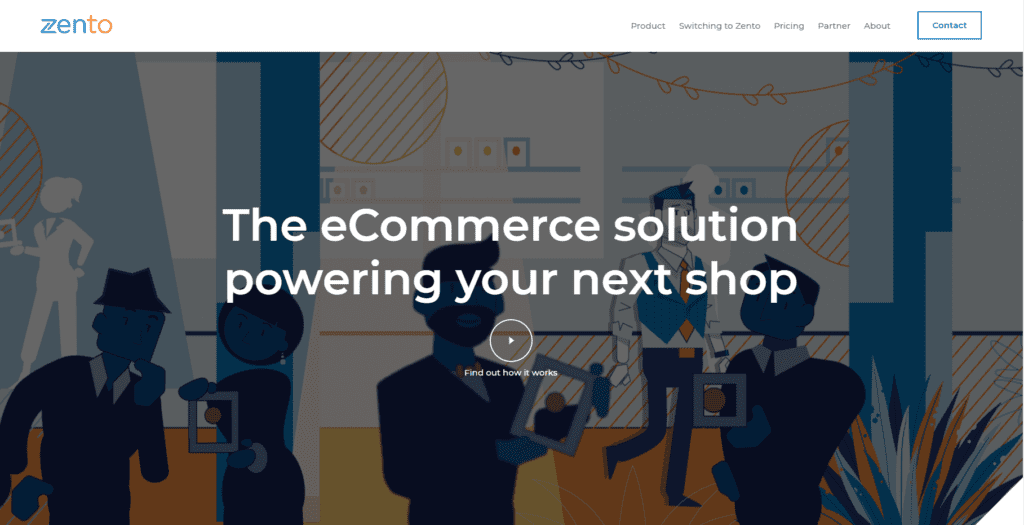 20. Content Snare
Content Snare will collect content and files from your clients on time, in your place. Stop wasting important time and let this tool do the hard work, saving you of headaches. By using Content Snare, you will:
Increase profitability: you don't waste time on emails
Keep projects moving: without content and files; projects grind to a halt. This means payments get delayed, and you end up with a load of stalled projects.
Make clients happy: requesting content via documents and email gets messy and is hard for clients to understand. Using a central content platform provides a premium, professional experience, and makes it simple for your clients.
Register for the 14-day free trial. No credit card required.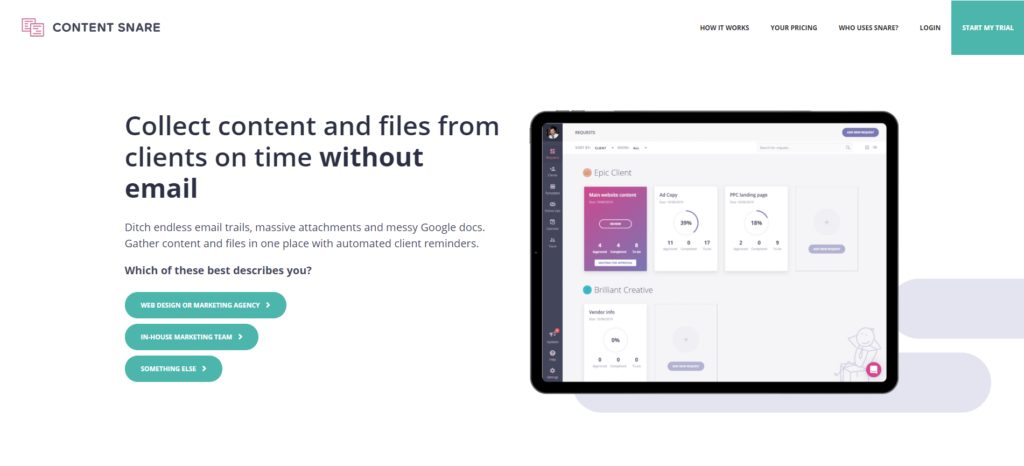 21. Quanzo
Make your online portfolio look amazing and outstanding by means of the Quanzo WordPress theme. This is a usable and multi-functional web design that comes loaded with literally everything that you may need to create your personal portfolio quickly and easily. Downloading the Quanzo theme, you can choose from 11 amazing homepage demos that are suited to showcase your skill, portfolio of your projects, professional achievements, etc. The theme makes the customization process fast and worry-free thanks to the Elementor page builder. Using its intuitive visual interface, you may feel free to apply any kind of changes to the ready-made inner pages and any element of the pre-designed layout.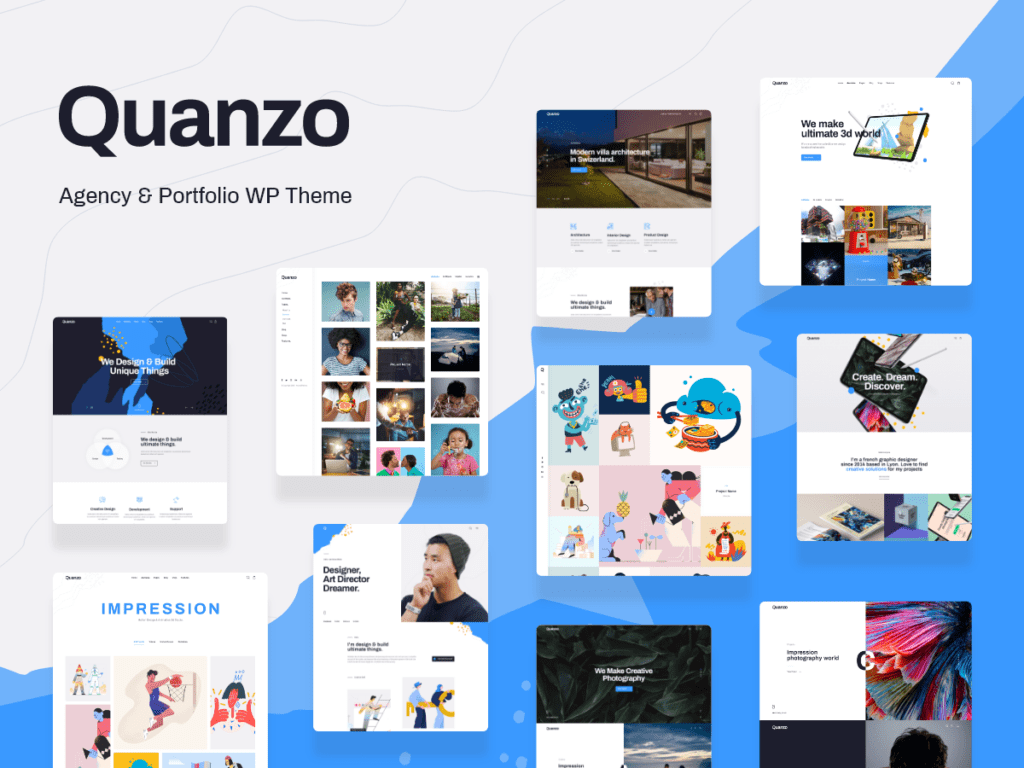 22. HelpJet
HelpJet is the most popular knowledge base software that will automate your customer support and help you make your more sales.
More sales can be obtained by answering the presales question on your selling page. Many times potential customers have questions, and if they don't quickly find answers, they just abandon buying. Use a FAQ for that, you will be amazed how easy it is to increase sales.
Regarding the support part, if you will use a detailed FAQ, most of the customers will not send you support tickets. It is simple and efficient.
23. 8b
8b is the simplest website builder in 2020 that you can use to create creative, gorgeous, and unique websites in minutes, without having any design skills or special experience. The results are impressive, give it a try.
24. Slash
Slash is the only browser extension that slashes prices instantly. It's simple and 100 percent free. Don't waste your time with promo codes, cashback websites, and coupons – save with Slash today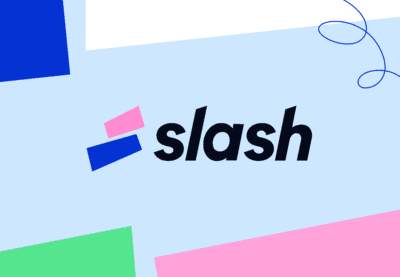 25. Impacto Patronus
The coronavirus pandemic has affected more than 180 countries around the world. Millions of people are infected or left without jobs because of strict quarantine. We live in the age when we can help and support those people whom we do not even know, but who will be thankful for your kindness. One of the best ways to help others is to give funds to crowdfunding and social groups. The time when every minute counts, it's important to launch a site as soon as possible. With the Impacto Patronus WordPress theme, you will be able to create a usable web resource in a matter of days and start helping disadvantaged groups right away.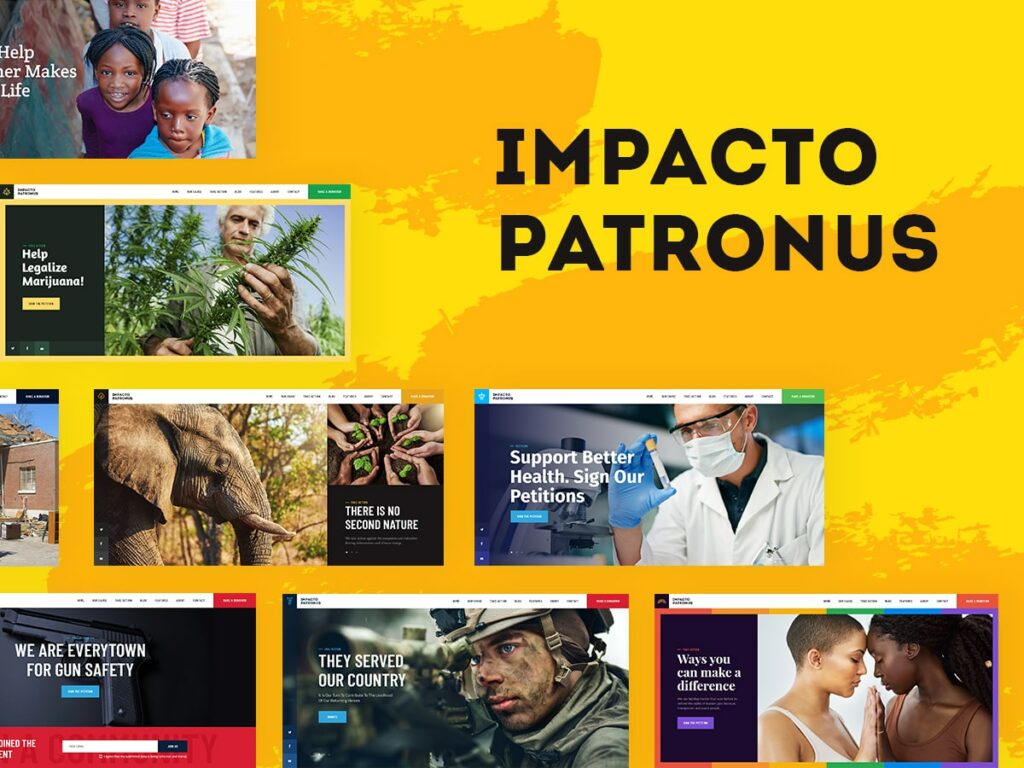 26. Topper
If you need a stylish and usable WordPress theme for a blog or media-related website, then you may consider working with the Topper theme. This is a multi-functional solution suited for online magazines and newspapers. The theme is 100% Gutenberg-ready and contains a rich selection of Gutenberg blocks. It is also possible to enhance the theme's performance by means of popular WordPress plugins. You can also tweak its pages code-free with the help of the Elementor page builder.
27. SuperbWebsiteBuilders
SuperbWebsiteBuilders is the top-notch destination for newbies and web experts looking for the most suitable web design platforms to fit their needs and budget. Users can access dozens of website builder reviews, comparisons, ratings as well as lots of articles related to website development. Whatever type of project you intend to launch, you will surely find the tool to use here.
28. Graphic Springs
Are you looking to design a logo for your business? The GraphicSprings Logo Generator is a great place to do that. Their tool allows you to create a logo even if you have no design experience at all. It is a simple 3 step process and free to try.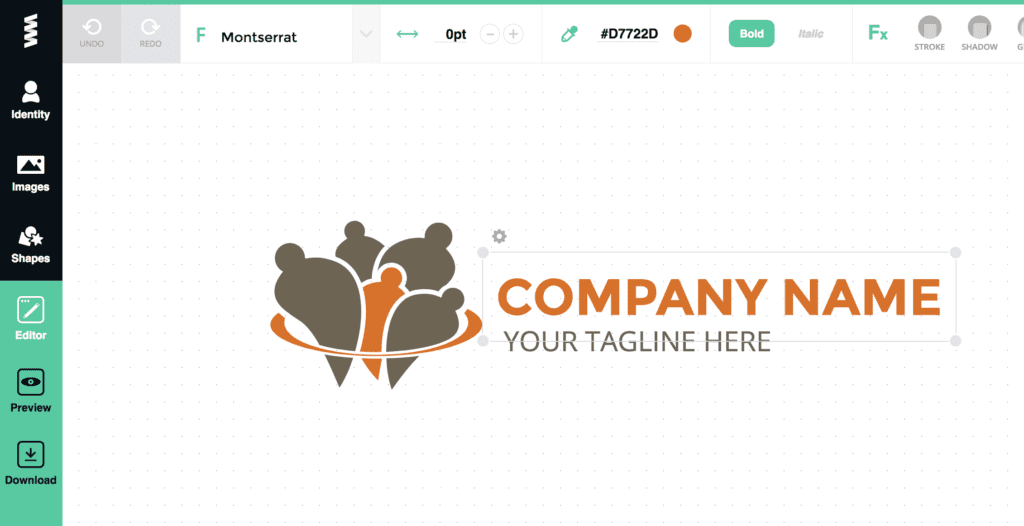 29. Slogan Generator
Logaster slogan generator is used by millions of companies and people to create creative and unique company slogans, for free. Write down your company name and select your business industry, right after, in only a few seconds, the powerful Ai software will present hundreds of slogans to choose from.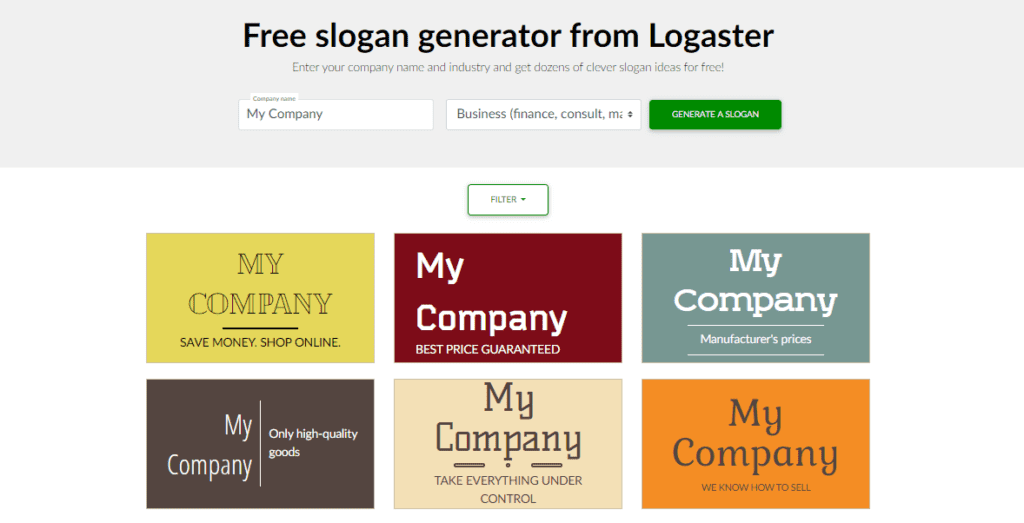 30. Opinion Stage Quizzes & Surveys
Opinion Stage is the most popular, efficient, and easy to use quiz maker that you can use to create high-converting and engaging quizzes and surveys. It is loaded with tons of powerful features and customization options that will help you create awesome designs in minutes. There is a free plan that you can start with, register right now.
31. uKit
uKit website builder is a tool of amazing usefulness if you need to create a website real quick. Featuring customizable layouts, a visual editor that requires no programming skills, and more than 300 modern designer-made templates, you are sure to create a perfect online home for your business. An integrated eCommerce solution from Ecwid makes uKit a perfect choice for making small online shops.
32. Invoice Software
InvoiceBerry is a simple, quick, and efficient invoicing software for small businesses. Use it to send fully customized invoices, track expenses and payments, to create reports, and much more. Register for the free trial to see InvoiceBerry in action, you don't need a credit card.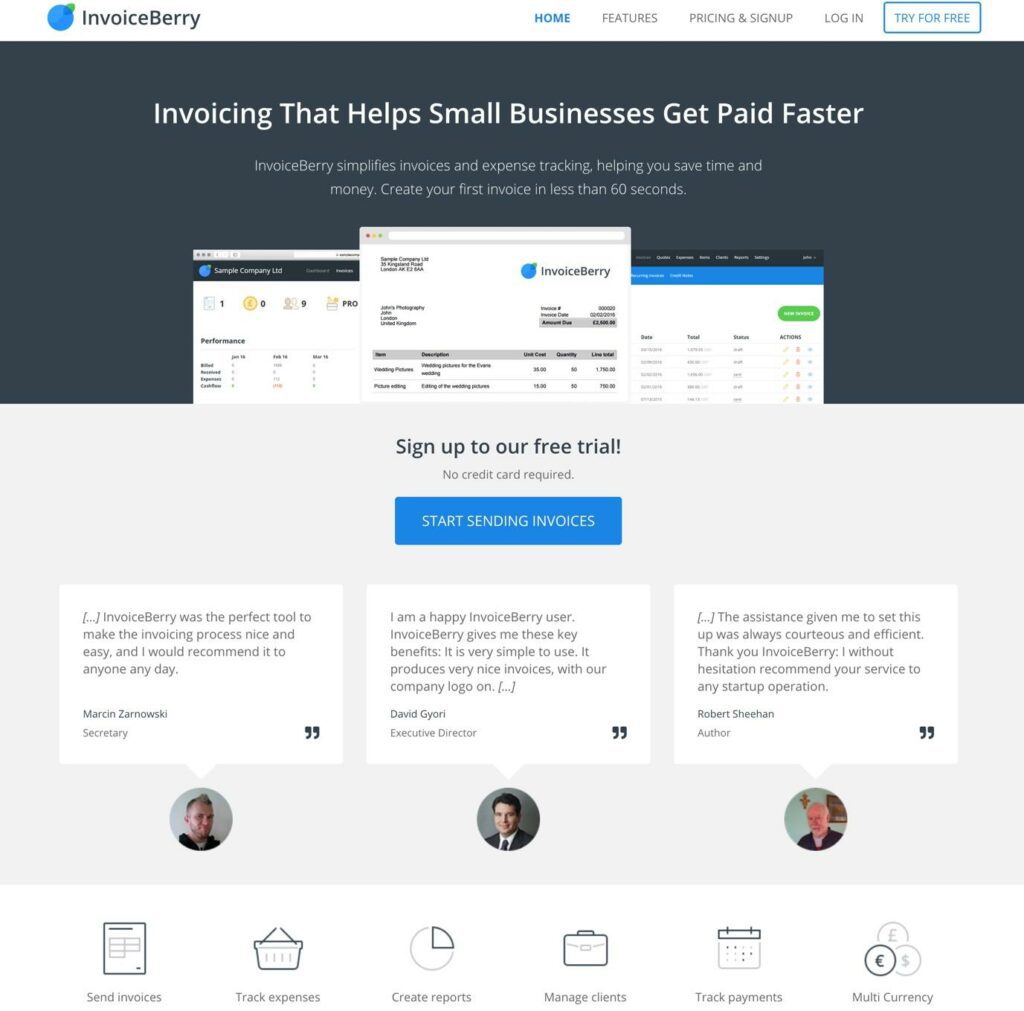 33. stepFORM
stepFORM is a top-of-the-line service that allows you to create a professional-looking form, quiz, survey. The building process becomes a breeze due to the visual editor. In addition, you can benefit from a number of features the platform offers you: built-in statistics, advanced calculations, element styling, built-in payment systems, file uploads, and more. The service is perfect for businesses, freelancers, and web studios.
34. Pixpa
Pixpa is a brilliant website builder that will help you create your website, store, blog, and client gallery, all-in-one, in minutes. It comes loaded with tens of gorgeous templates and a drag-and-drop builder that will help you start right away. Sign up for free.
35. Goodie
Goodie is the professional web development partner that you always searched for.
They are specialized in creating simple WordPress websites, 1-10 page websites, email templates, and much more.
Everything Goodie makes, is over-engineered, you will love working with them.
36. Fotor
Creating high-converting and engaging pictures for your website, materials, and for your social media channels, is simple if you use the right tool (exactly as a good car helps its driver). Fotor will help you do that in seconds, loaded with everything you need.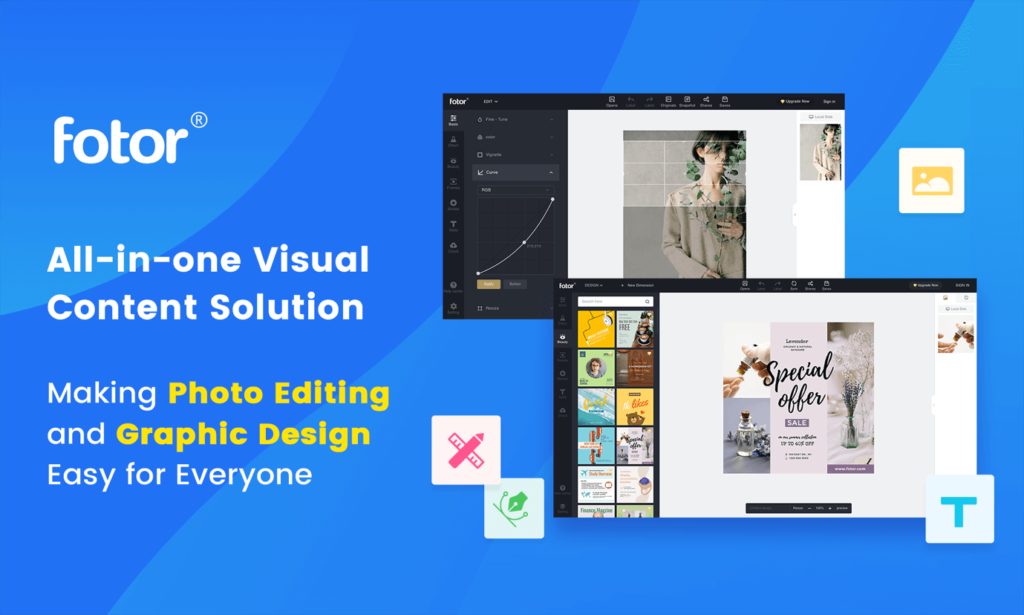 37. WordPressToWix
WordPressToWix.PRO guarantees the ultimate website transfer solution for everyone willing to switch from one platform to another. The all-in-one migration service helps WordPress website owners switch to Wix in a convenient and hassle-free way. The team of professionals is responsible for each step of the migration process and can easily cope with all the problems that may occur during the project completion.
38. WrapPixel
On WrapPixel website, you will find tens of admin, dashboard templates, and UI kits built on top of Bootstrap, Angular, React, and Vuejs. These items look amazing and are very popular among expert web designers. Browse WrapPixel and pick everything you need.
39. RumbleTalk
RumbleTalk is the most popular way to quickly add a moderated group chat for live Q&A and web events on your website. No need to have any coding skills or experience, the process is simple and fast. Sign up for free.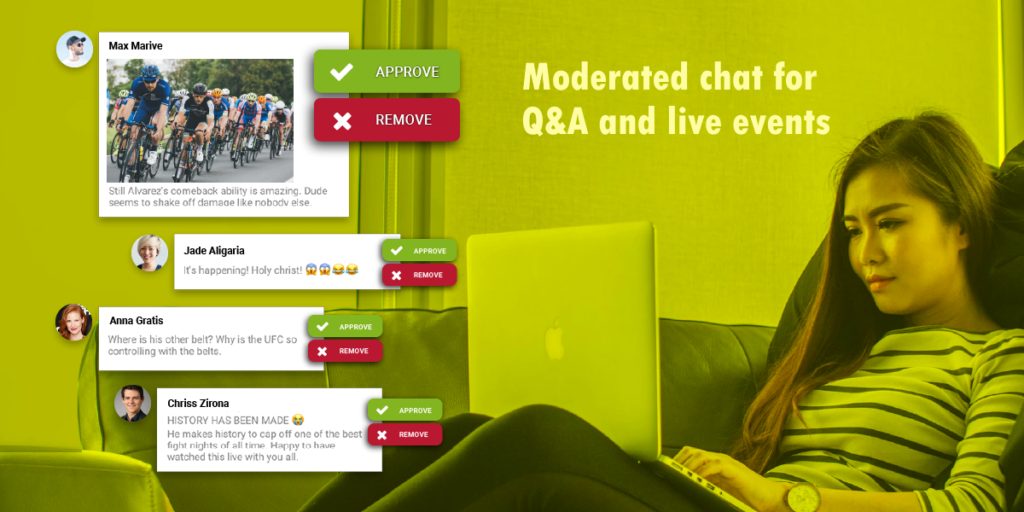 40. WhatFontIs
WhatFontIs will help you quickly identify both free and paid fonts from any given picture, being the only system that can do that for you. And it is free. The powerful AI software is loaded with over 600k fonts and work with all font foundries, including Google fonts.
Upload the screenshot with the font you want to identify on WhatFontIs, crop the image if needed, write the font characters that the software identified, and right after the platform will tell you everything you need to know about the font, and even more:
The name of the font
The price
Where to get it
Over 60 free and paid alternatives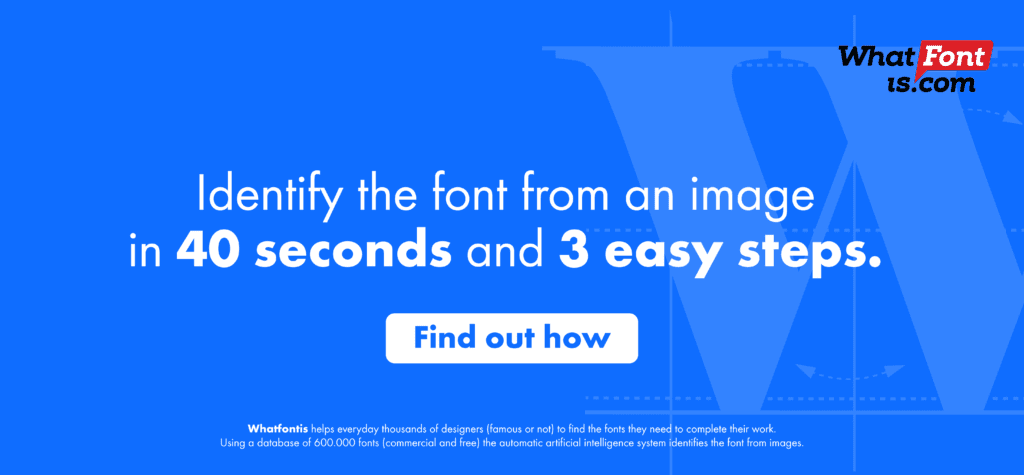 41. NetLingo
With the help of NetLingo, you can access thousands of definitions that explain the online world of business, technology, and communication. It is a great tool to improve international communications strategy, which is a vivid part of today's digital world.  

42. UPQODE
UPQODE is an award-winning digital marketing and web design agency that will help you with lots of things, everything related to WordPress:
Web design and web development
Website maintenance (WordPress updates, backups, caching, malware monitoring, etc.)
Managed WordPress hosting (fast performance and super security)
Turnkey website
Digital strategies
Get in touch with UPQODE; they are present in 11 cities, including Los Angeles and Chicago.
43. Stripo
Stripo is an all-in-one email design platform. They enable their clients to build emails of any complexity really fast. Integrated with 50+ ESPs/CRMs, which lets you push your emails to your marketing automation system with just 1 click.
Embedded micro-tools gives you everything you need for email production: photo editors, banner generators, timers, and real-time content.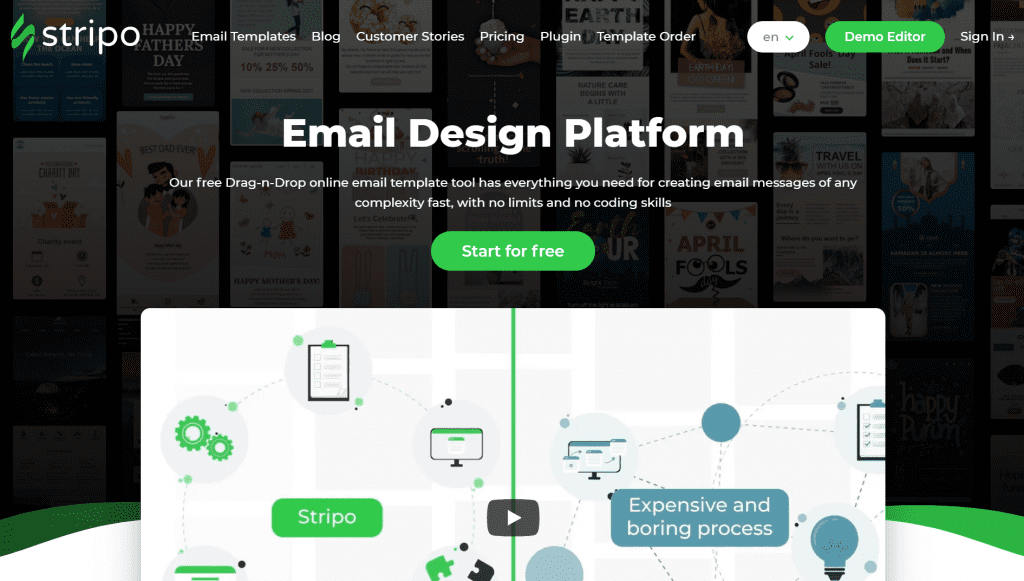 44. 48 HoursLogo
You can get a gorgeous logo design made by real designers much cheaper than you are used to.
48HoursLogo is the most affordable logo design contest on the net that will make real designers compete for your logo. Post a design brief and choose from over 20 logo concepts your favorite. It is that simple.
Start a logo design contest for only $29.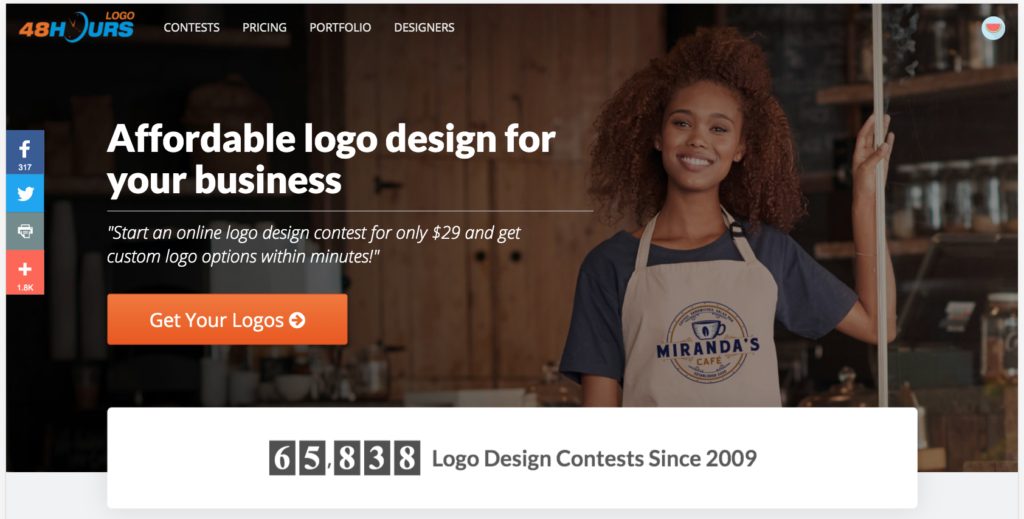 Conclusions
All these tools and services will make entrepreneurs' lives simpler and automate businesses in many ways. This is the future; we need to get back our time while different tools are working for us. 247WPSupport will handle our WordPress website from all points of view, WhatFontIs will identify fonts for us from any given picture, and so many other little tasks will be done to save our time for a bigger job and creativity.
About the author: this is the guest article by the TopDesignMag team
Title image from Gummy pack on Ouch, free library of vector illustrations