Animation in web and mobile interfaces has been an issue to consider and discuss in recent years. Let's review some insights on the impact that motion design can have on user experience.
Source
What Is Motion Design?
Many people are unaware of what precisely the term 'motion design' means. Let's shed a little light on it. First of all, the term 'motion design' is a short form for 'motion graphic design.'
As the name suggests, it is made of three elements: motion, graphics, and design. It is a combination of graphics that are moving in space and time.
As technologies continue to create innovative solutions in the world of experiential design, motion design is becoming more and more common. It was initially used as an application in film making and video production through the use of animation and visual effects. Some of the most common examples of motion design are:
animated films,
videos,
animated text,
web-based apps.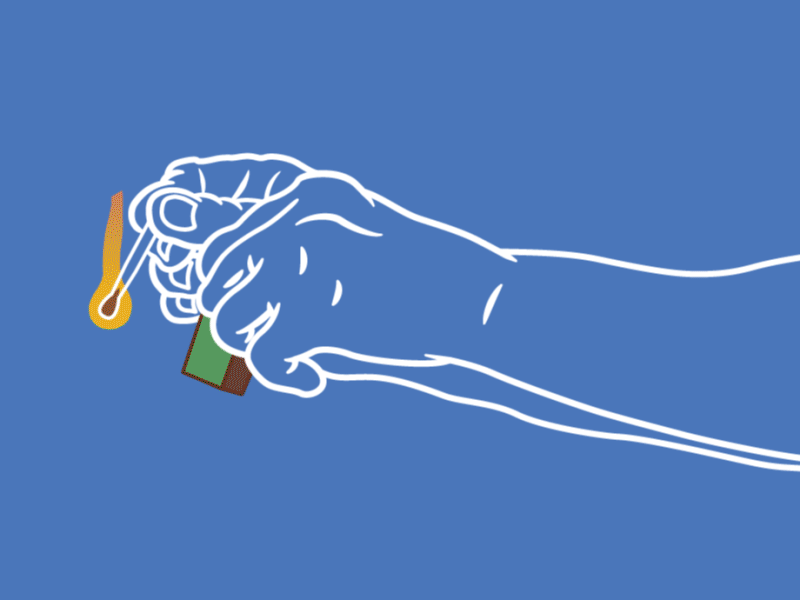 Source
Designers use a variety of software and other tools to create motion graphics. One of the most popular tools used by motion graphic designers is Adobe After Effects, which allows for creating and modifying graphics with an added element of time. Adobe Flash is also used to create motion design for web-based applications. Other professional motion graphics tools include Maxon Cinema4D and Softimage.
A typical motion designer should be trained in graphic design and should be an expert in integrating the elements of time, sound and space into the existing model. Most motion designers have a film or animation background which makes the job even more comfortable.
In short, motion graphics include everything you see on the TV at the beginning of a news program, cartoons, character animations, animated typography, explosion scenes in movies and other visual effects. Almost anything that wasn't shot on camera and isn't considered special effects can be categorized as motion graphic design.
So, whether it is combined into a real-life video or a whole series of moving graphics, it is considered to be motion design.
Why is Motion Graphics Design Important?
Thanks to social media, humans are now consuming a massive amount of content every day. People scroll through their social media news feeds to find something eye-catching and search for easily digestible information.
According to research by MIT, a person can process visual information in as little as 13 milliseconds which proves that the human brain process information presented through visuals much more easily. Another factor is that many people consume social media content while their phones are muted. So, the need to communicate your message through only visuals is even more critical in today's world.
This is why marketers all over the world are using motion graphics to capture their audience's attention successfully.
Here are some techniques in which marketers can use motion graphics to fulfill all their communication needs:
Traditional ads: Marketers can use motion graphics in online videos or television commercials to showcase their products.
Promo videos: All sorts of editorial or advertorial videos such as viral videos, case studies, testimonials, user reviews are included in this category.
Explainer videos: Most people use motion graphics in explainer videos. They include introductions to new products or services, overviews, business processes and tutorials.
Social media videos: Another popular form of motion graphics include social media videos which are created to engage followers on social platforms like Facebook, Instagram, Snapchat, YouTube, etc. According to research by Tubular Insights, 64% of consumers are convinced to purchase a product after watching a video on social media.
How Can Motion Design Enhance User Experience?
Marketers work hard to come up with an impactful content strategy that contains a little bit of everything, including articles, infographics, videos, and more. However, there is no denying the fact that people prefer videos more than any other format.
According to a survey by Wyz Owl, 81% of businesses use videos as a marketing tool because it encourages engagement and improves the user experience.
Here are some other ways which make motion graphics so special and how they can help you tell your brand's story.
1. Create Emotionally Captivating Content
Apart from being a medium of grabbing your followers' attention, motion graphics also play a vital role in capturing a viewer's emotion. This is a biological response. Thanks to the phenomenon of emotional contagion, viewers immediately empathize with the experiences and feelings that are depicted on a screen.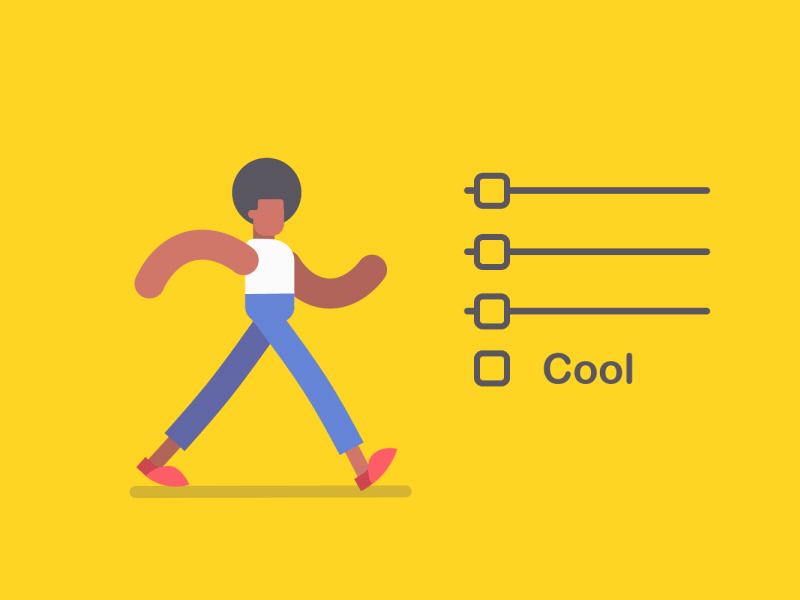 Source
Promo video for Ouch!
Hence, when a brand showcases emotional stories through motion graphics, they manage to make a point much more easily. Take a look at the video below which was created in collaboration with International Justice Mission to spread awareness around everyday violence all over the world.
2. Helps Understand Complex Procedures
Motion graphics distill information so that they are easy to comprehend for a typical viewer. As we discussed earlier, data is relatively easier to digest and remember when it is displayed in a visually appealing way as compared to reading them in a monotonous series of words. This is why motion graphics are used successfully to create videos around processes, data visualization, and abstract concepts.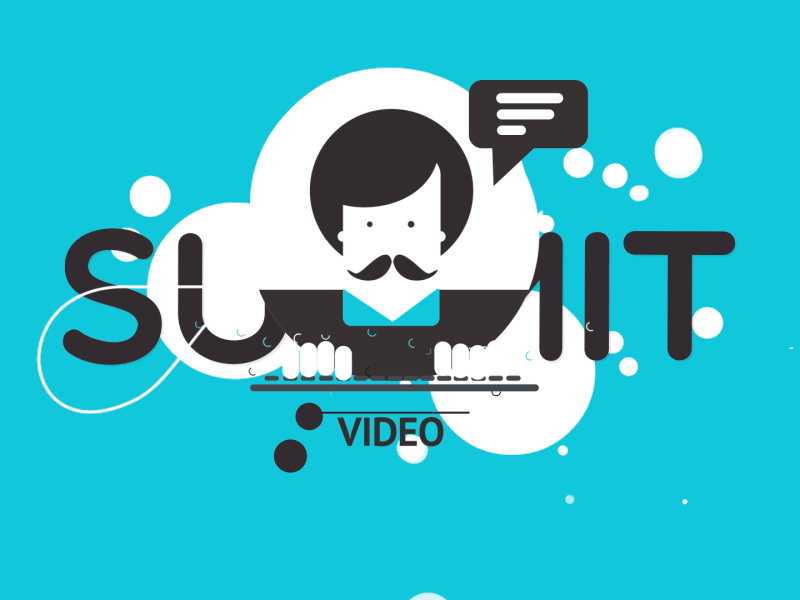 Source
An excellent example of this point can be seen in the motion graphics video developed by The Nature Conservancy.
Viewers are introduced to groundwater-dependent ecosystems and how groundwater withdrawal affects them. It sounds like a difficult concept to understand, but it all makes sense once you see the video.
3. Reflects Your Brand's Personality
Motion design is a surefire way to show your brand's personality to your followers. If a brand is playful or serious, the animation should show the same. This is why designers are learning how to incorporate design for motion.
While motion in branding may not be a new concept, it is becoming common nowadays. Read this article to see the best examples of how motion graphics can bring a brand's personality to life.
4. They Make an Impact in a Small Period
Most motion graphics range anywhere between 30 seconds to 3 minutes long, which is extremely helpful when you need to make an impact in a short period.
Explainer video for Photo Creator
Animation about cybersecurity systems by Folio Illustration Agency
Explainer video about how Mango Animate animation maker works
Motion graphics utilize an average person's information processing abilities and lets you create a significant impact with less content. What makes a 1500 word article to explain in words can be visually communicated in less than 15 seconds. It's a perfect alternative for times when you have less time to make an impact.
Conclusion
Remember, motion design should never be an ornamental thing. It should help improve the user's understanding of your brand. Motion design is an excellent tool for marketers. Align motion graphic videos with your goals and brand story to provide a user experience like never before.
About the author: this is the guest post by Mehul Rajput, the CEO, and co-founder at Mindinventory, a mobile app design, and development firm. He does blogging as a hobby writing on mobile technologies, app design, and app development.
Title image from Mirage pack on Ouch free vector library
Check the basic types of UI animation, read how UX design builds trust to a website and review the inspiring collection of funny animations