This article will help you make your website great again! Below, you will find 45+ web tools and services reviewed in such a way that you can easily understand if they are the right fit for you.
We covered the following niches:
Custom projects that are made with a development team
Website creation (builders, WordPress themes, and plugins)
Landing page drag and drop builders
Collaboration tool
Cloud software for storing and sharing files (including big files)
Font identifier
Time-tracking software
Even more
Take a look.
1. BrandCrowd – Online Logo Maker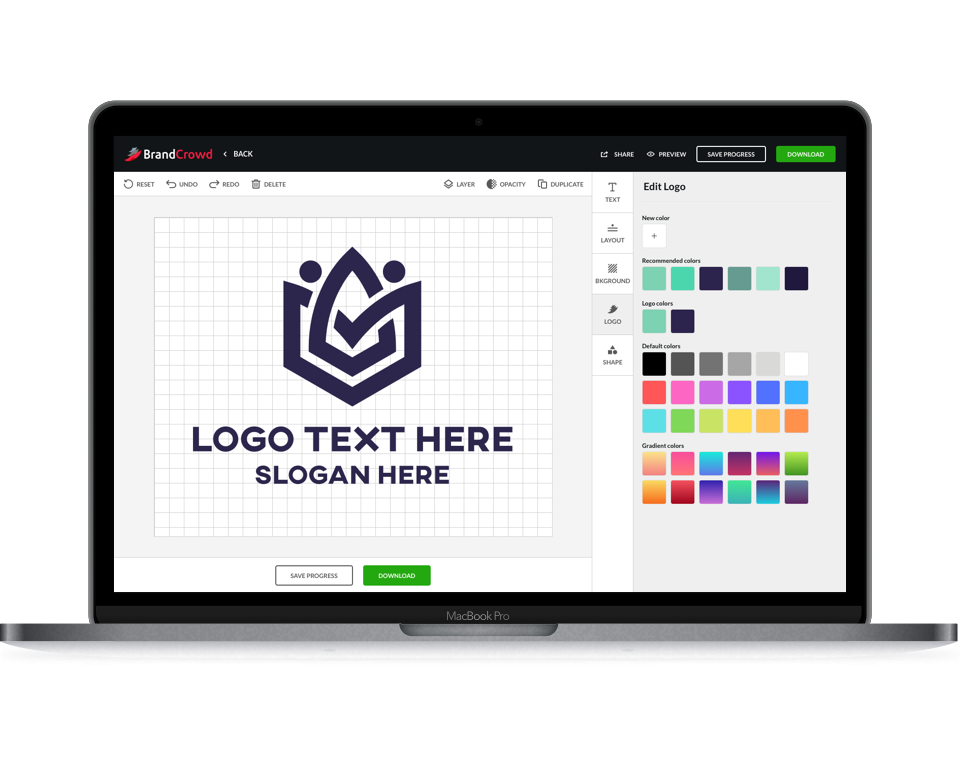 As much as I would like to say that hiring a designer or agency to get a super logo is better than using an online logo maker, I can't say it. At least when comparing it with BrandCrowd online logo maker.
This platform is unique in the online logo-making industry. Here is why:
BrandCrowd has the largest DIY logo library in the world, with over 50,000 designs
Both the logos and the icons were designed by designers. This is the opposite of the most popular logo creators on the market, which are using stock icons or free icon libraries and which have logos that were generated by computers
The logos created with BrandCrowd can easily compete with the levels of quality that some of the best designers in the world provide.
The logo you found on BrandCrowd can be 100% yours as you can get the Exclusive license and have the logo removed from the platform. The price for this license is $145.
2. pCloud – The Most Secure Cloud Storage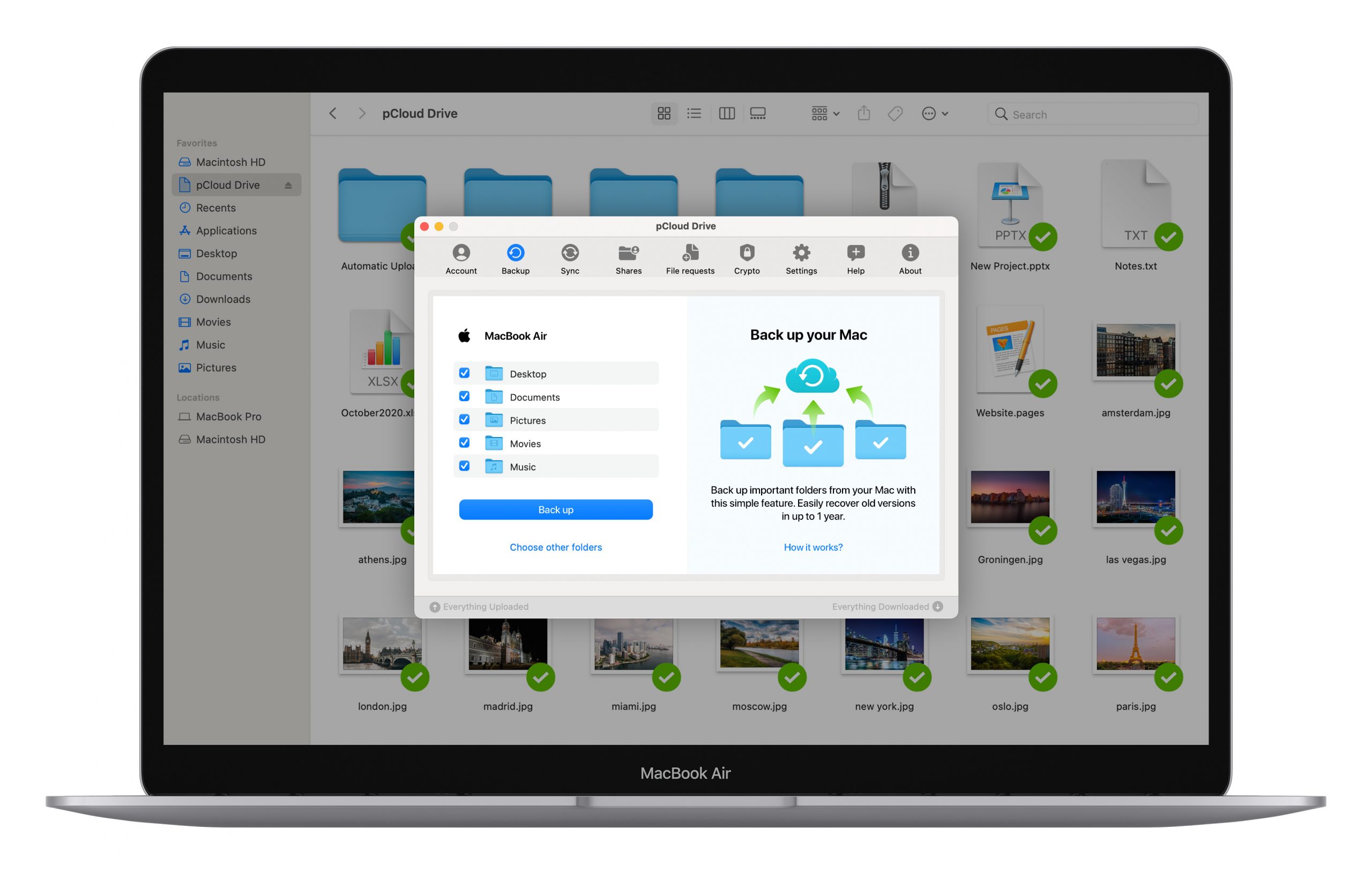 You are looking for super-secure cloud storage software that is very simple to use? pCloud is the right answer. It has 12 million users, and numbers heavily increase each day.
With pCloud, you will store, share, and make backups of your files, no matter their sizes. The software works on Windows, Mac, Linux, iOS, Android, and the web.
For computer backups, you will choose any local folder you want to be backed up. This is very useful and cool. Other solutions work only with a few pre-selected folders. The backups are made automatically, in real-time, and you can recover old versions in up to 1 year.
As for file sharing, you can share your files very easily, giving the user rich features such as download password, expiration date, and upload/download access.
They have a free plan, offering you up to 10 GB of cloud storage for a lifetime. If 10 GB of free cloud storage is not enough for you, look at the 2 premium plans.
3.Total Theme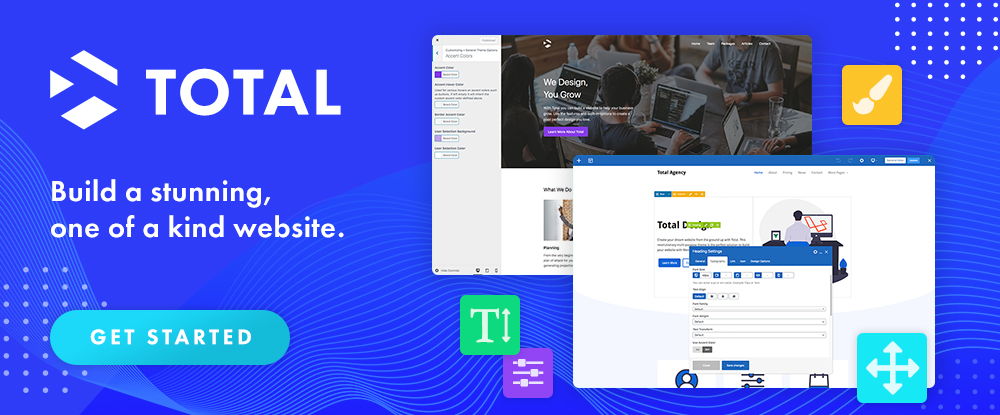 Total is a premium WordPress theme that has everything you need, including:
It is bundled with 3 premium plugins that will help you big time to create pages, save layouts and use them later, and build animated sliders
500+ styling options
80+ builder modules
40+ gorgeous premade designs
An intuitive and quick interface
The latest technologies, making the theme secure, quick, and optimized for SEO
For $59, you will get all of these.
4. Elementor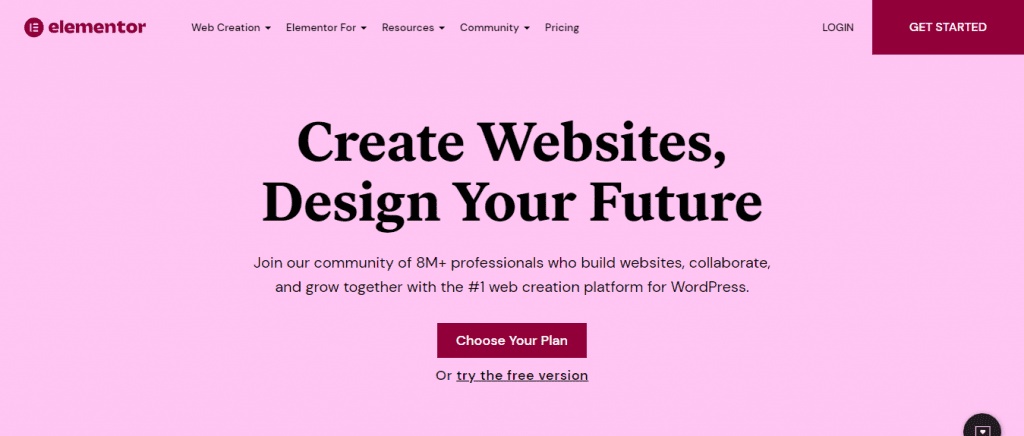 Elementor is the most powerful WordPress page builder around. It uses the drag & drop system (no coding required) which makes creating and customizing sites an effortless experience even if you're a total beginner. It also has a massive ecosystem of templates, plugins, and other extensions that you can use to create all types of sites like portofolio, ecommerce, blogs and so on. It comes with both free and paid options.
5. 99 Robots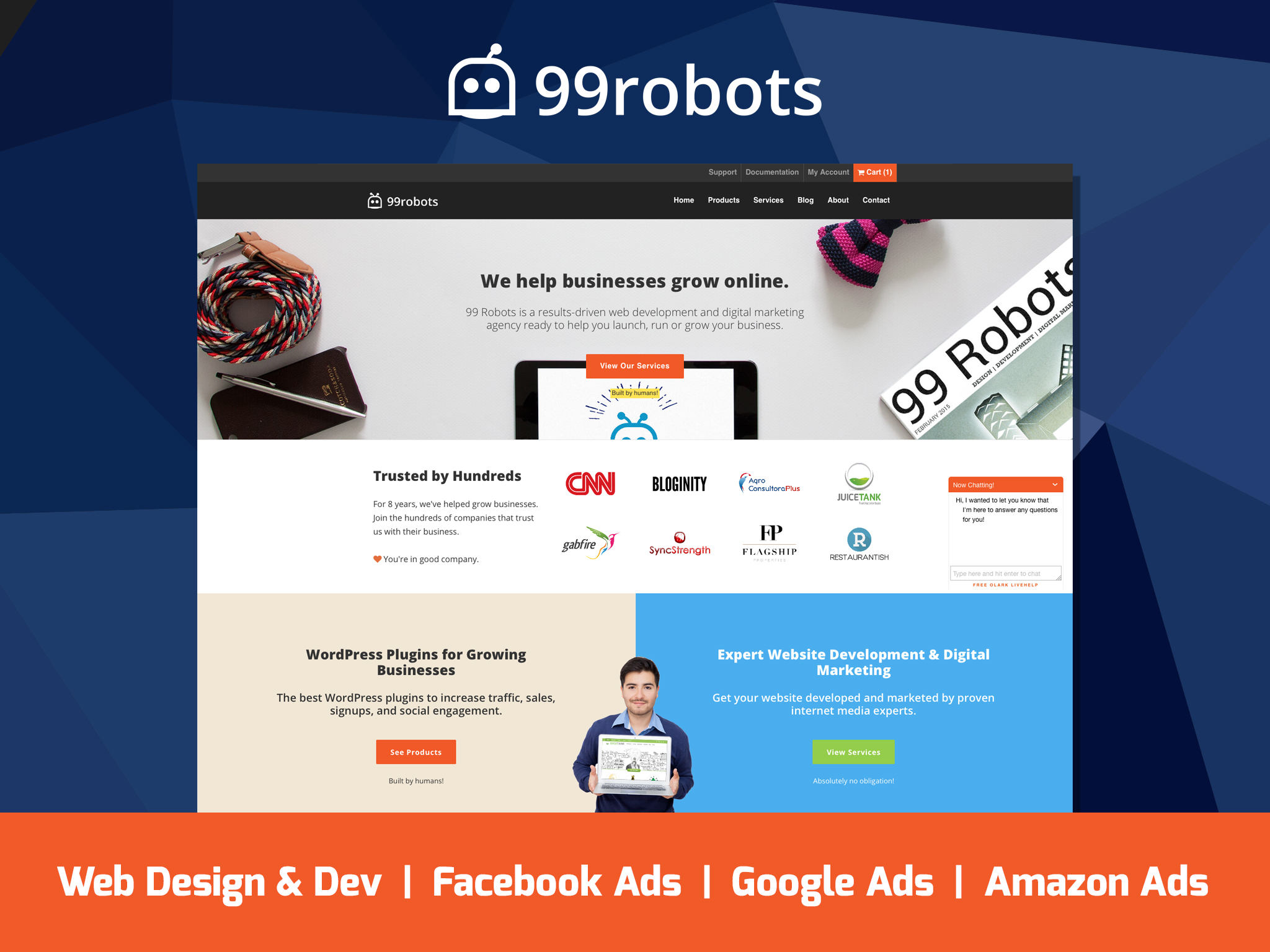 99 Robots is the premier web design and development, and a digital marketing agency is well-known for helping both small and large companies grow, no matter at which level they are.
They will help you:
Amazon Ads Management
Facebook Ads Management
Google PPC Ads Management
WordPress Development
Web Design
6. Mobirise Website Builder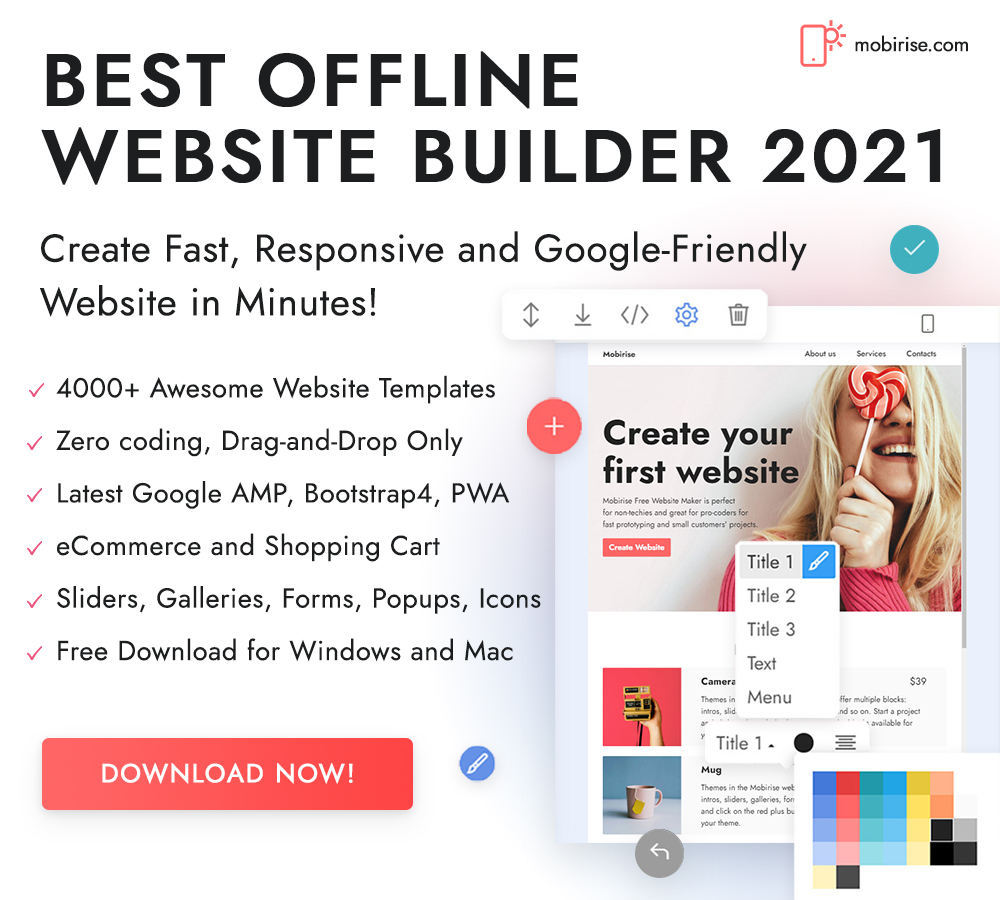 Mobirise offline website builder helps you create all kinds of websites you need by yourself – shop, blog, portfolio, business, corporate, creative, etc.
Pick one of the included 4,000+ website templates, and customize it for your needs.
7. Argento Theme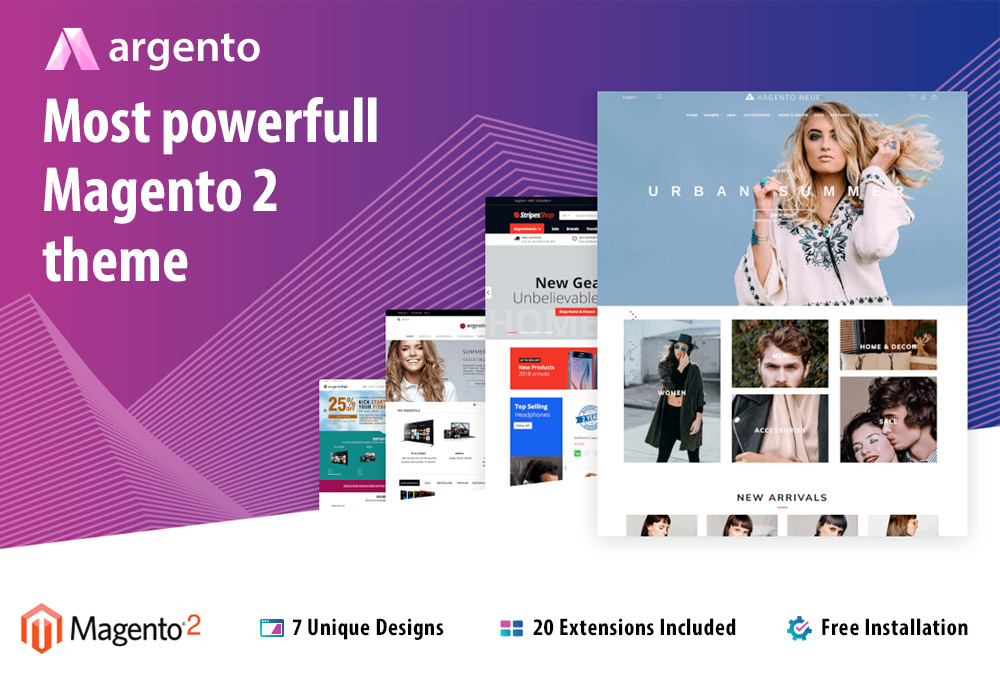 Argento is the most powerful Magento 2 theme on the market, powering high-performance shops from different industries.
The theme is ultra-fast loading, secure, responsive, pixel-perfect, and comes with free installation.
8. Taskade — Collaborative To-do List for Remote Teams + Mindmap
If you need a real-time collaboration app for project management that supports mind map view, Taskade is one of the best.
It works on all devices, and it is simple to use. It is highly customizable: you will have a unified workspace for your remote teams for each project, and you can create as many workspaces as you want. It comes with a free forever plan.
9. Codester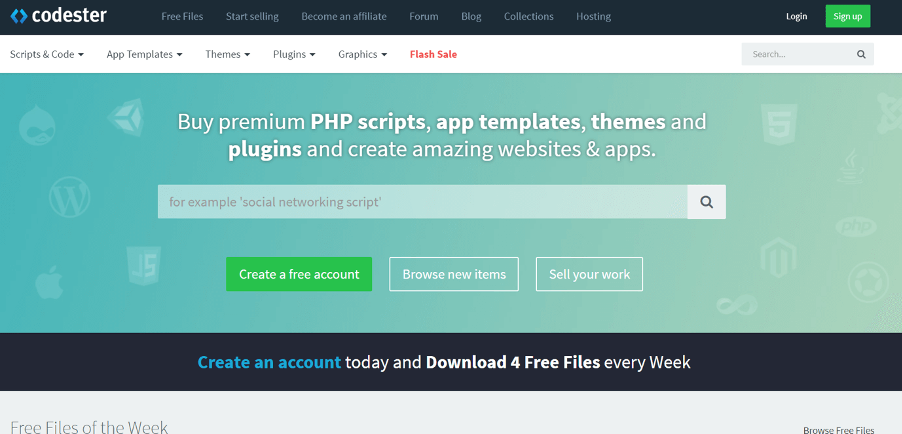 Codester is a huge marketplace for web designers, developers, website owners, and marketers to get everything they need (website themes, plugins, apps, etc.) here.
10. Deeezy.com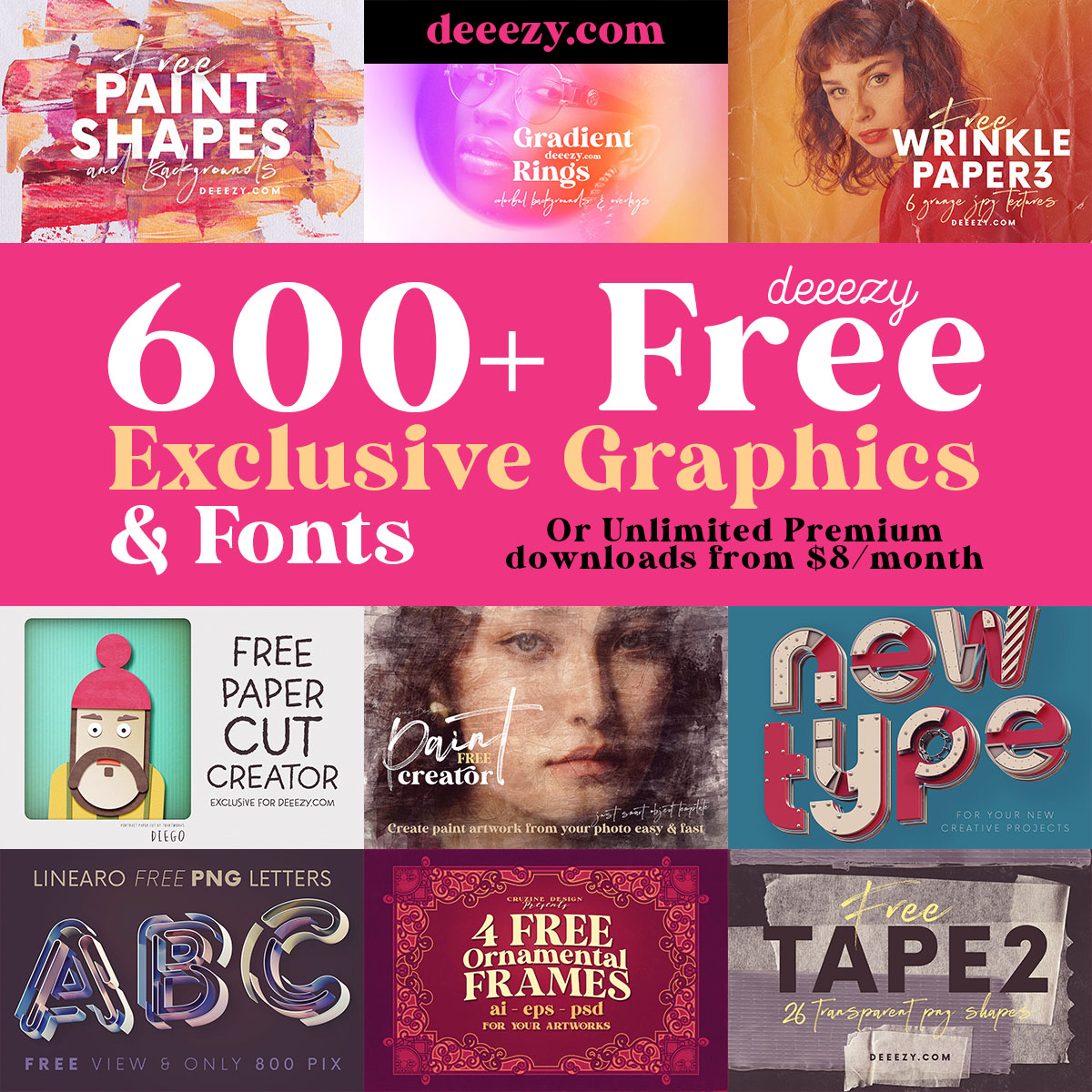 Deeezy.com is a marketplace with designer stuff ( graphics, fonts, photos, vectors, etc.). It is updated daily with cool new stuff. Keep in mind that all the products are handpicked, being carefully analyzed.
11. Goodie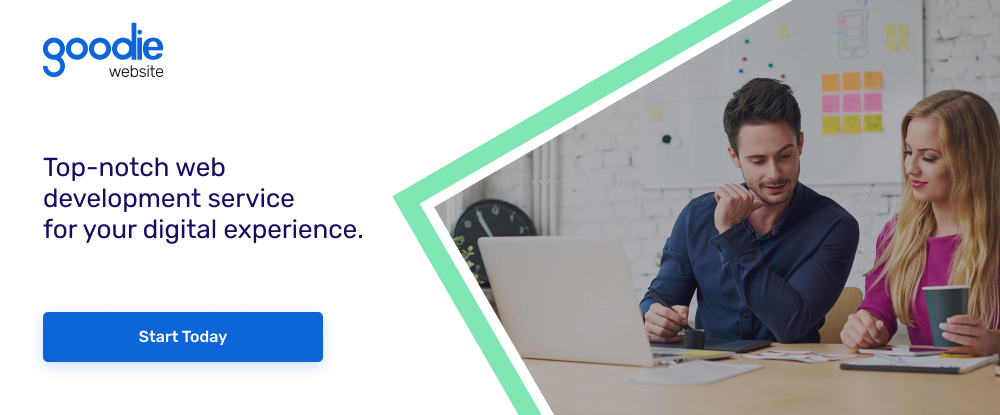 Goodie is a professional and simple-to-use service that will help you with website or WordPress development.
12. Ampfluence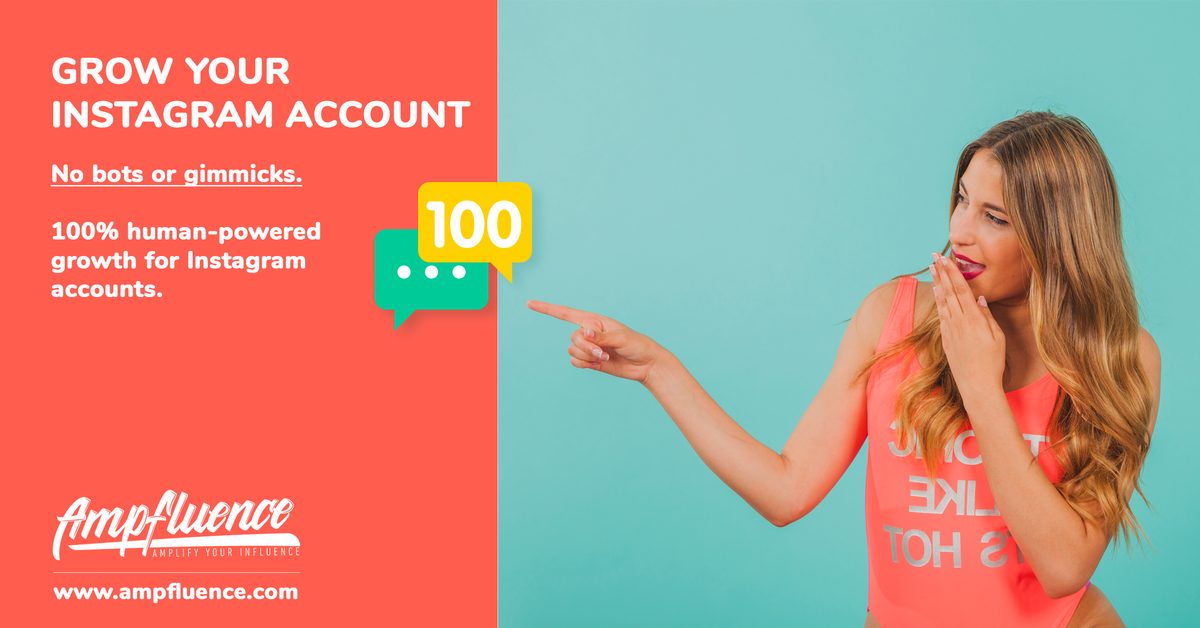 Ampfluence is an Instagram growth service without any bots or gimmicks. The team promises guaranteed growth with 100% compliance with Instagram's terms of service.
13. Mailmunch — Email marketing
Mailmunch is a one-stop email marketing platform that will help you boost conversions by up to 400%.
It has everything you need: highly customizable pre-built templates, royalty-free photos, drag-and-drop builder, and even more.
Mailmunch's powerful targeting and segmentation engine let you show personalized messages based on user's behavior to maximize engagement, conversions, and sales.
14. Unlayer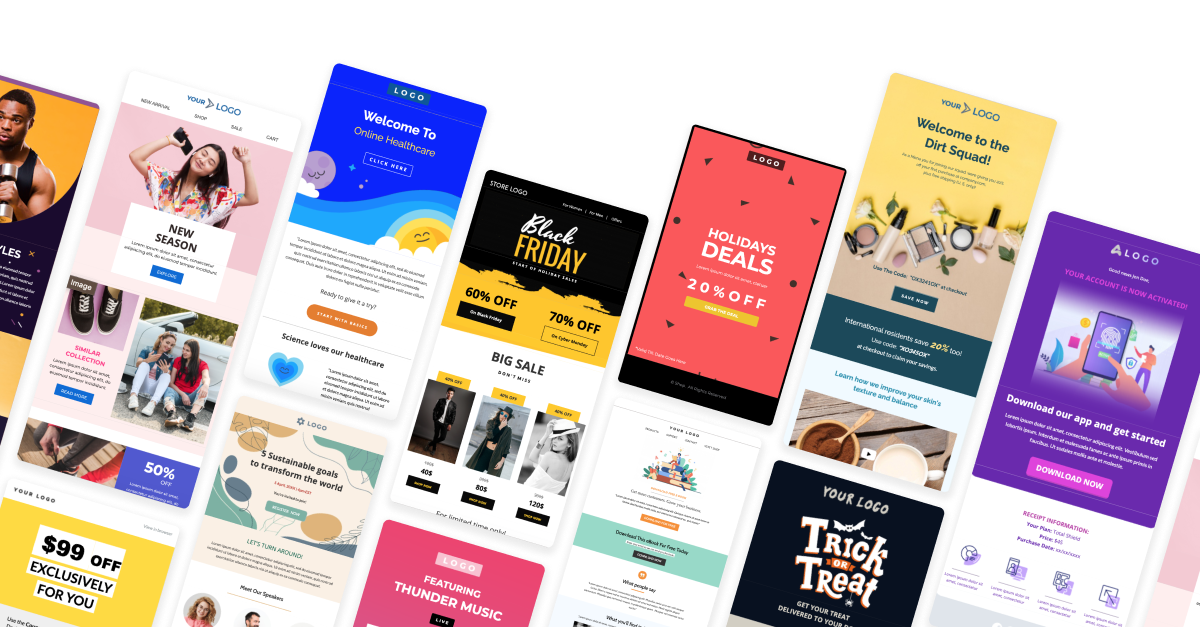 Unlayer is an email design tool to create beautiful HTML emails. You can find plenty of HTML email templates for real estate, fashion, healthcare, and many other industries on their platform to get started with.
15. Ramotion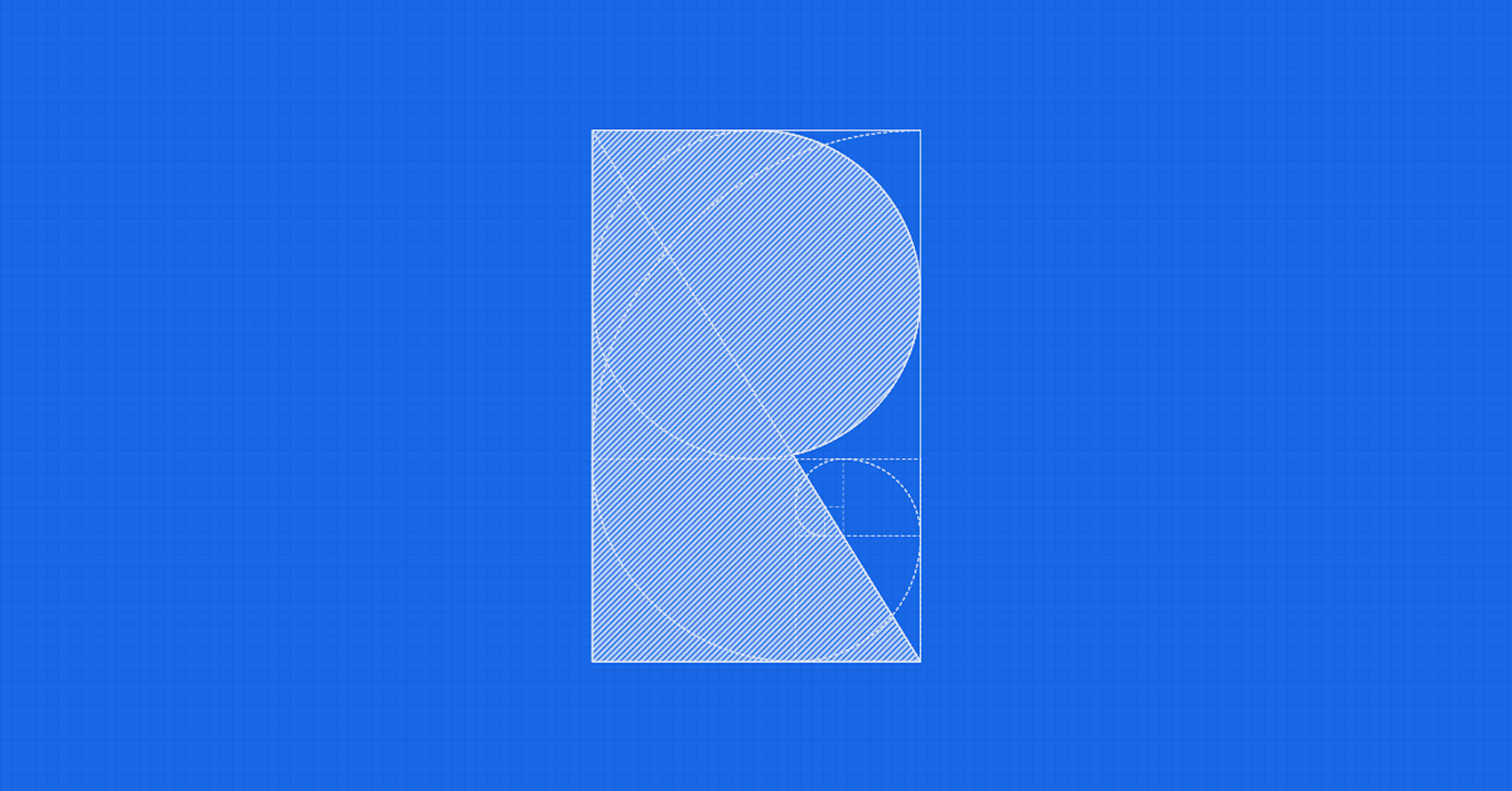 Ramotion is an agency specialized in helping SMB and growing startups with brand identity, UI/UX design, app development, and web design.
16. Miquido: Custom Software Development Company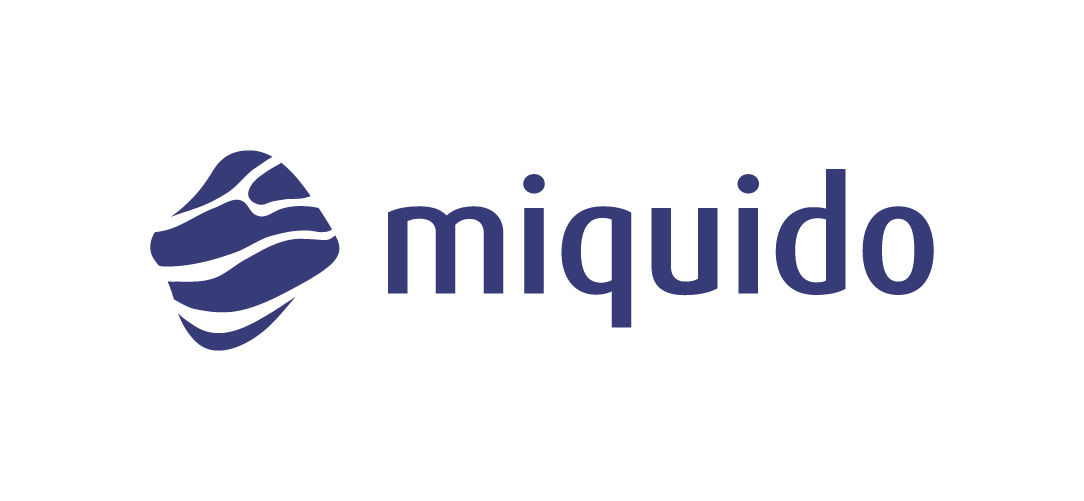 Miquido is a top-class custom software development company that has over 10 years of experience in delivering cutting-edge digital products for both international companies, such as Nestle or BNP Paribas, and startups.
What's interesting, 9 out of 10 of their projects come from referrals.
They will help you with custom web & mobile app development, software development, product design & strategy, and artificial intelligence development.
17. Web Designers in Kansas City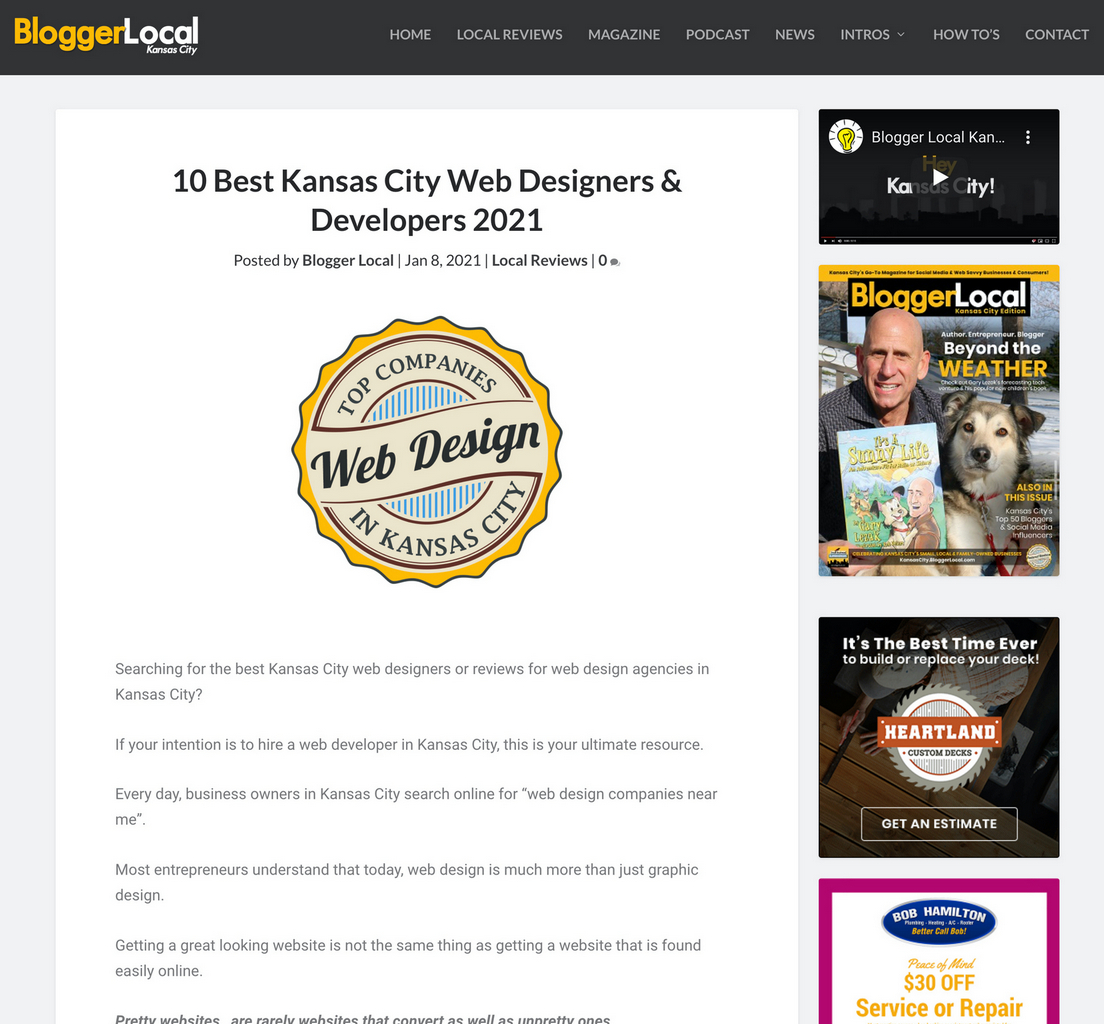 BloggerLocal researched the top 10 web designers and web developers that you can hire in Kansas City.
If you want to hire a local web designer or web developer, you should check this resource.
18. Complete SEO
Complete SEO will help you with smart SEO strategies that really work and offer you measurable results.
They will offer you a free consultation and audit of your website.
19. DWS

DWS is a complete and highly professional agency that helps companies of all sizes with:
SEO
Content
Blogger outreach
Animation
Website development
20. Heroic Inbox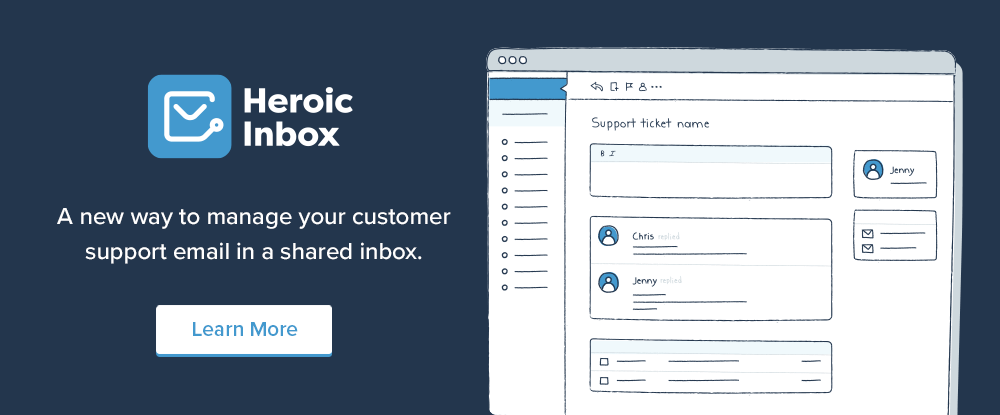 Heroic Inbox revolutionized the WordPress world by offering a smart plugin that lets you manage customer support emails directly from the website interface.
This way you save lots of time and money.
21. Web Design Auckland – the full-service web design company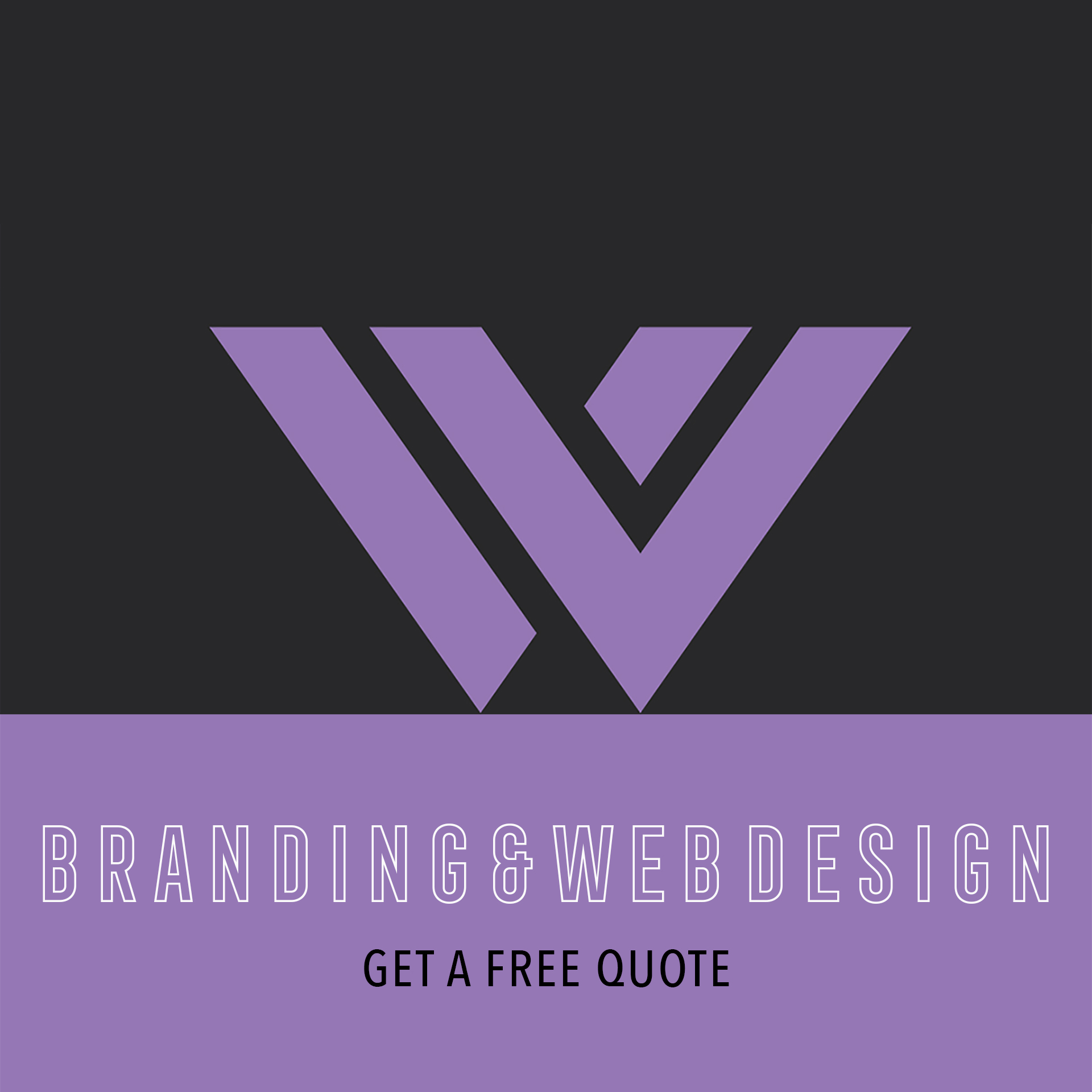 Web Design Auckland is responsible for creating some very cool websites in New Zealand and throughout the world. Plus, they helped these websites grow by getting organic traffic from search engines and ranking them on top pages.
22. FoxMetrics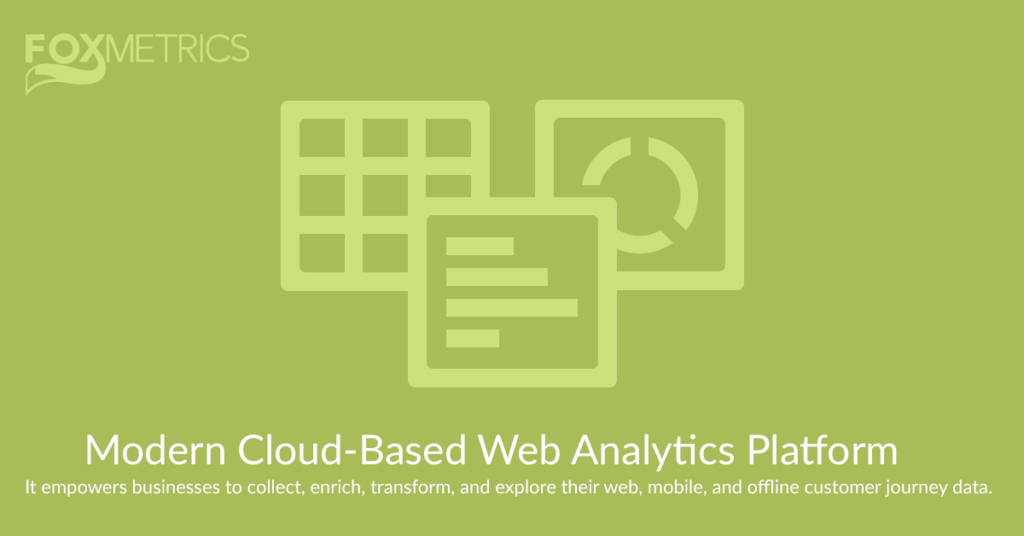 FoxMetrics is a popular web analytics platform that will help you understand everything you need to know about your customers and marketing efforts.
23. Landingi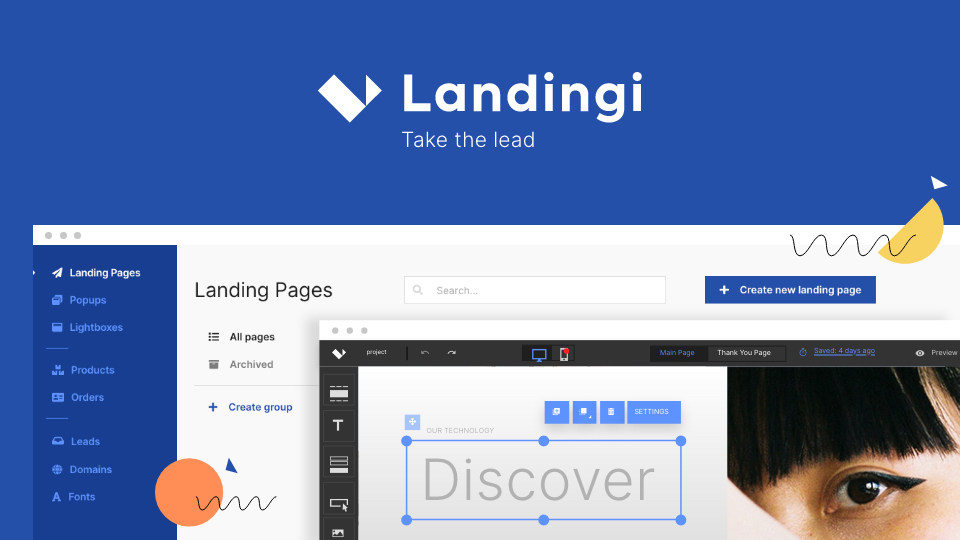 Landingi is a great landing page builder that you can use with no experience and no skills to quickly create high-converting landing pages.
Start from 0 or by choosing one of the 300+ included templates.
24. Astra – the best WooCommerce theme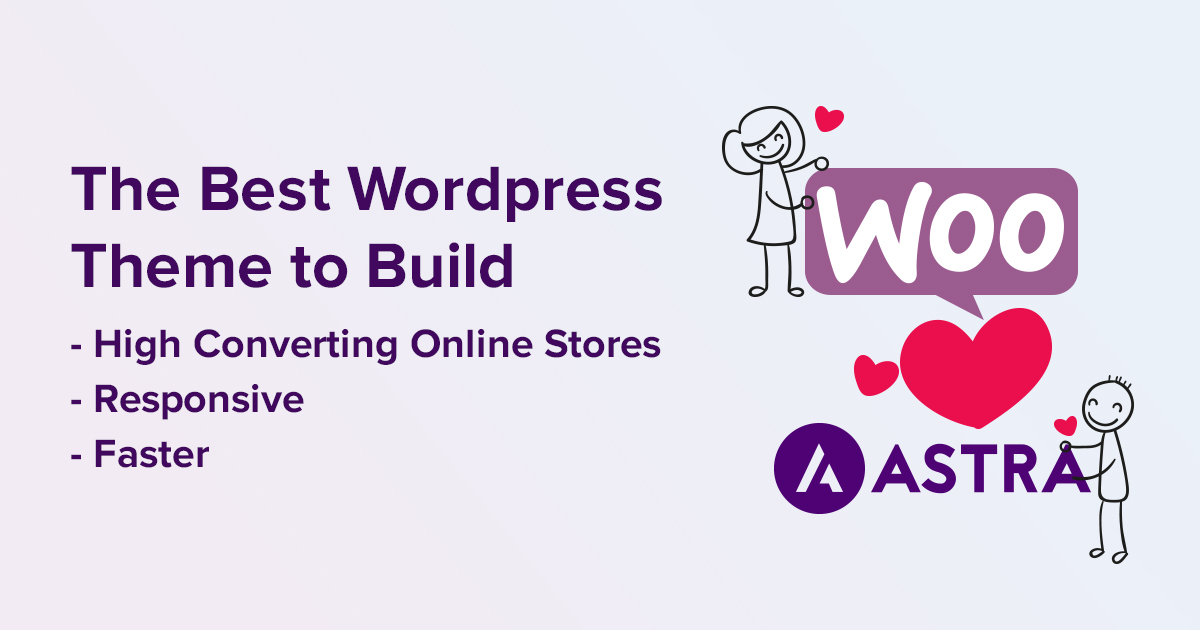 Astra is a powerful WooCommerce theme that customers like because:
It loads super-fast
It has a stunning design
It is easy to customize
It is optimized for SEO, traffic, and sales
25. Aspire Media – web design services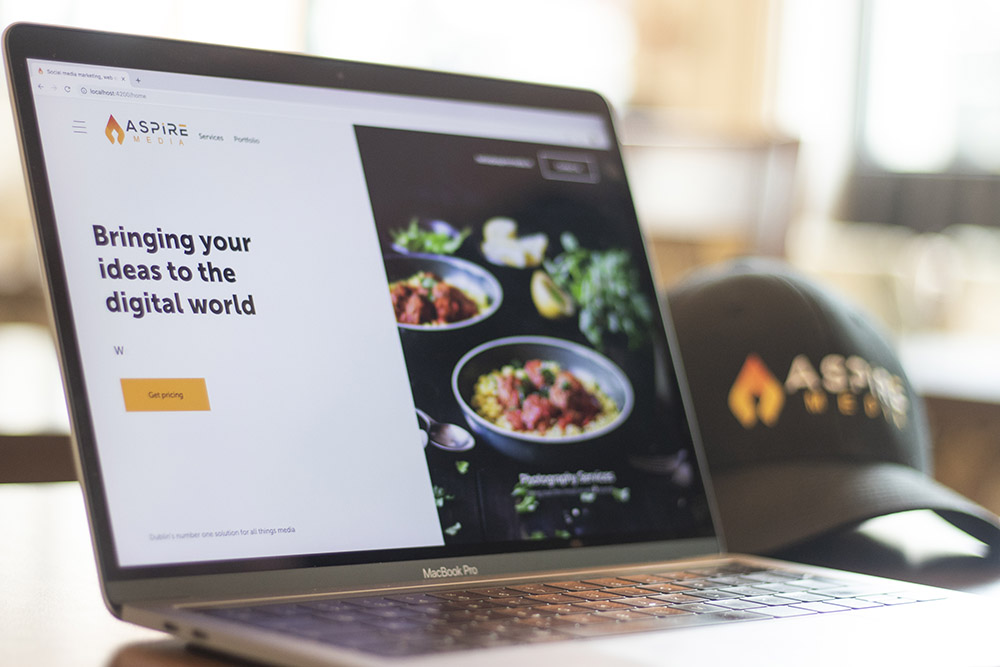 Aspire Media has huge experience in creating high-converting websites and building SEO strategies that work excellently, providing measurable results.
You will love working with these experts. They always overdeliver.
26. Wiremo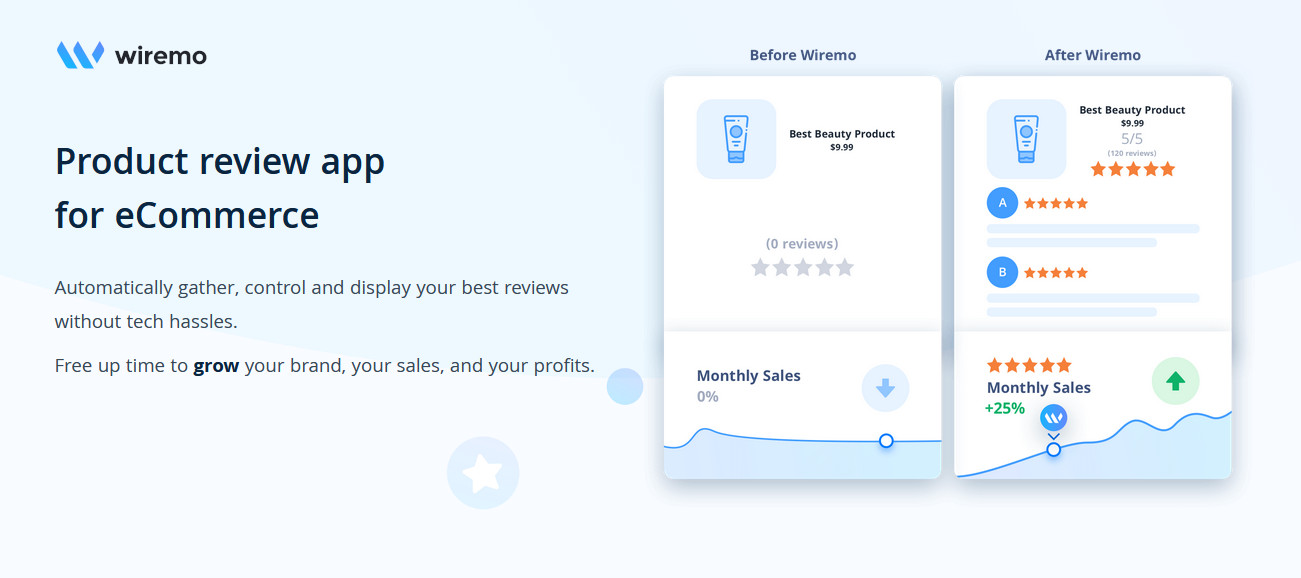 Wiremo is a review app for the Shopify site. It's your eCommerce solution to boost sales and Seo rankings.
They combine cutting-edge technology with distinctly personalized touches to provide relevant, positive reviews that will entice more customers and potential clients.
Wiremo's structure and interface are all about showing successes. Unlike Yotpo, their approach eliminates manual labor so you can focus on scaling your business even further.
27. HoneyApps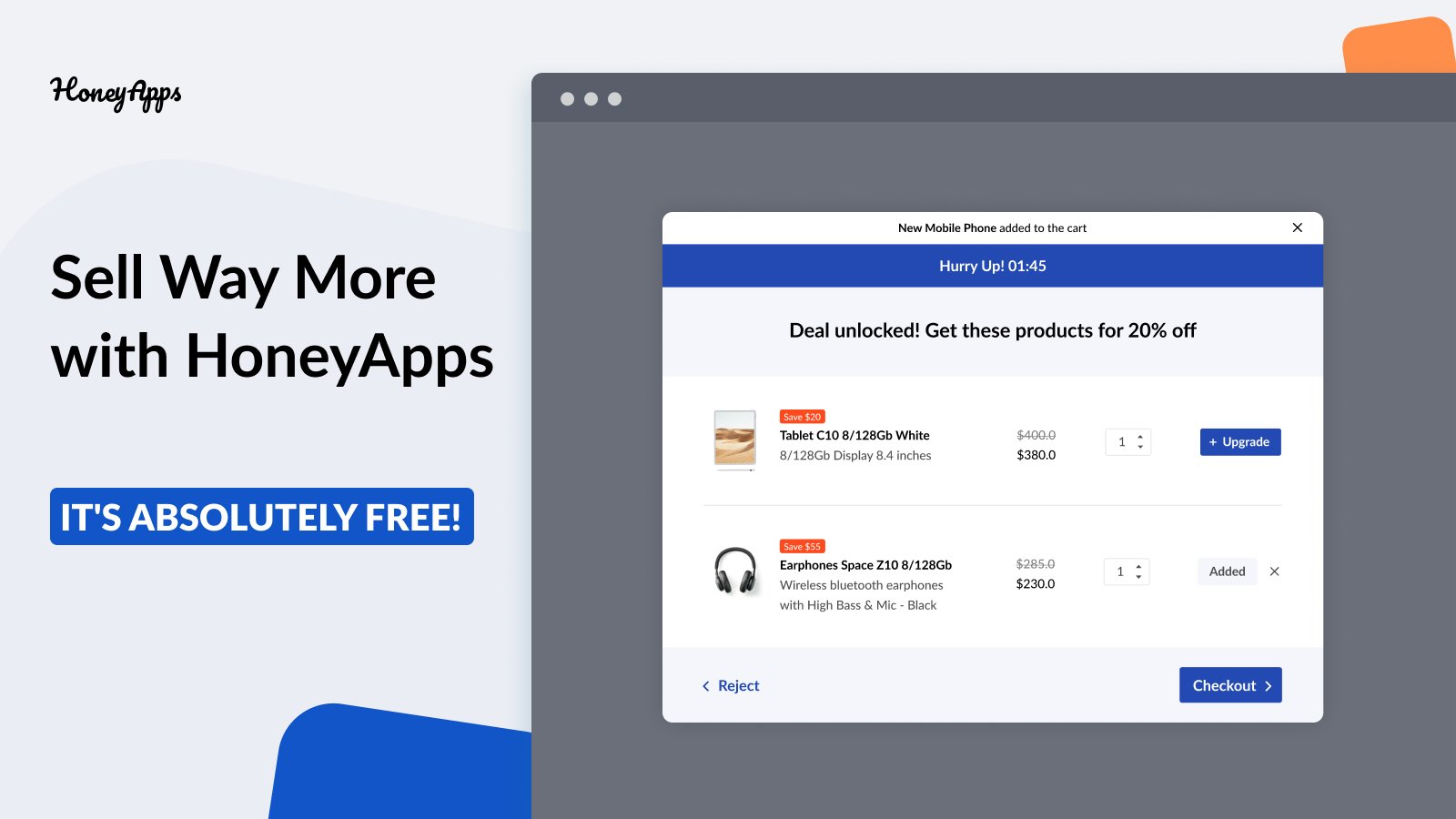 HoneyApps is a smart new solution that will help you offer upsells, product upgrades, and complementary products to your customers.
HoneyApps is absolutely free to use.
28. InvoiceBerry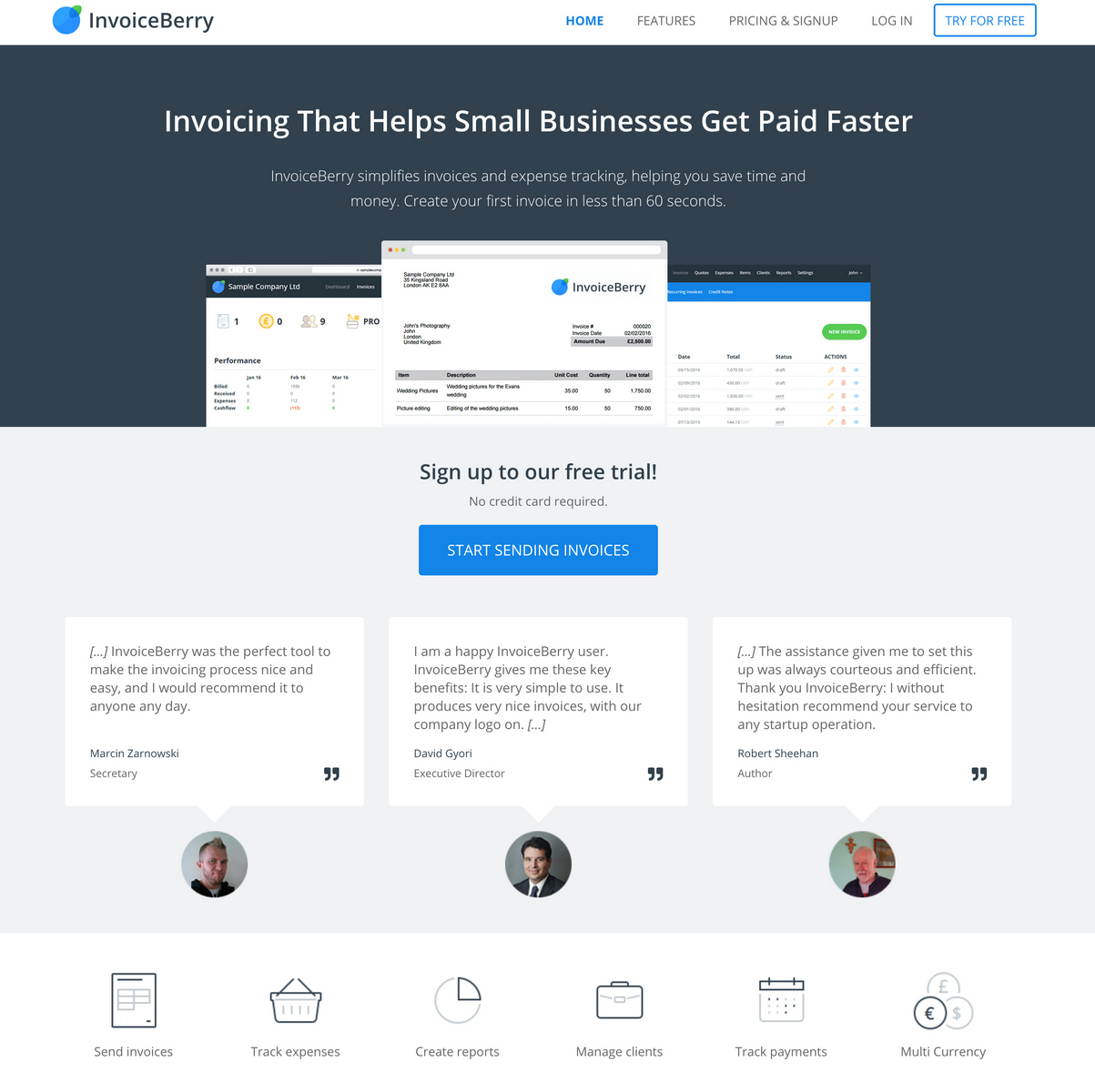 InvoiceBerry is a great invoicing software that helps small businesses get paid faster.
It simplifies invoices and expenses tracking, helping you save time and money.
29. Pixpa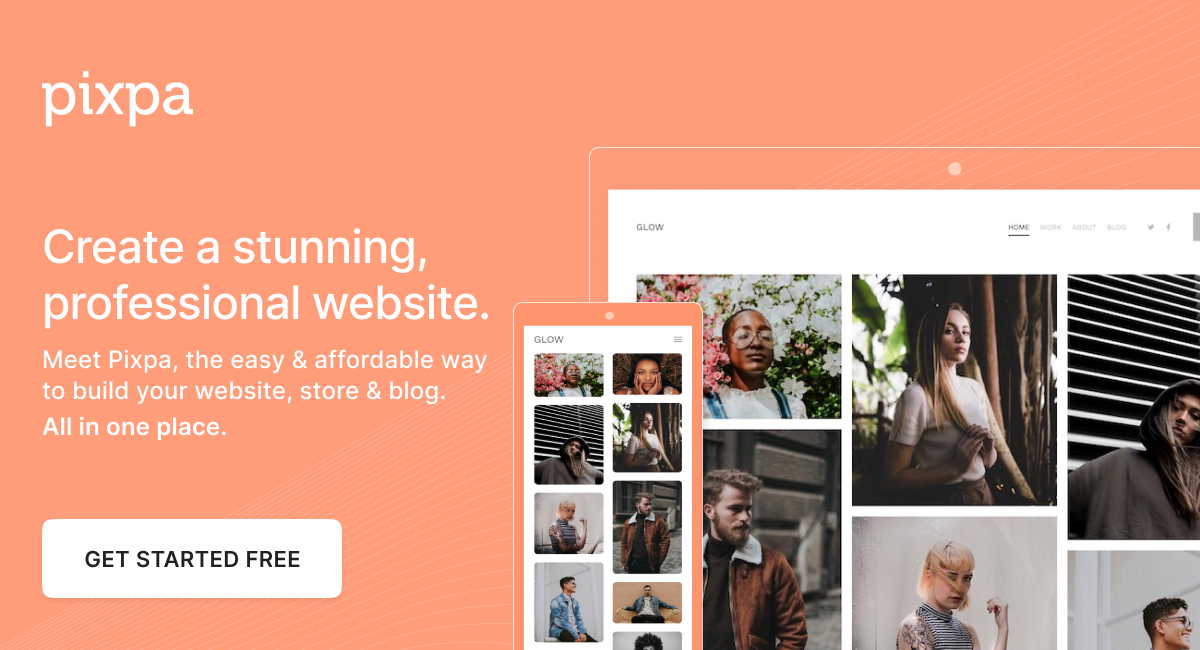 Pixpa is an easy and affordable website builder that you can use right away, even if you don't have any experience creating websites.
30. Antideo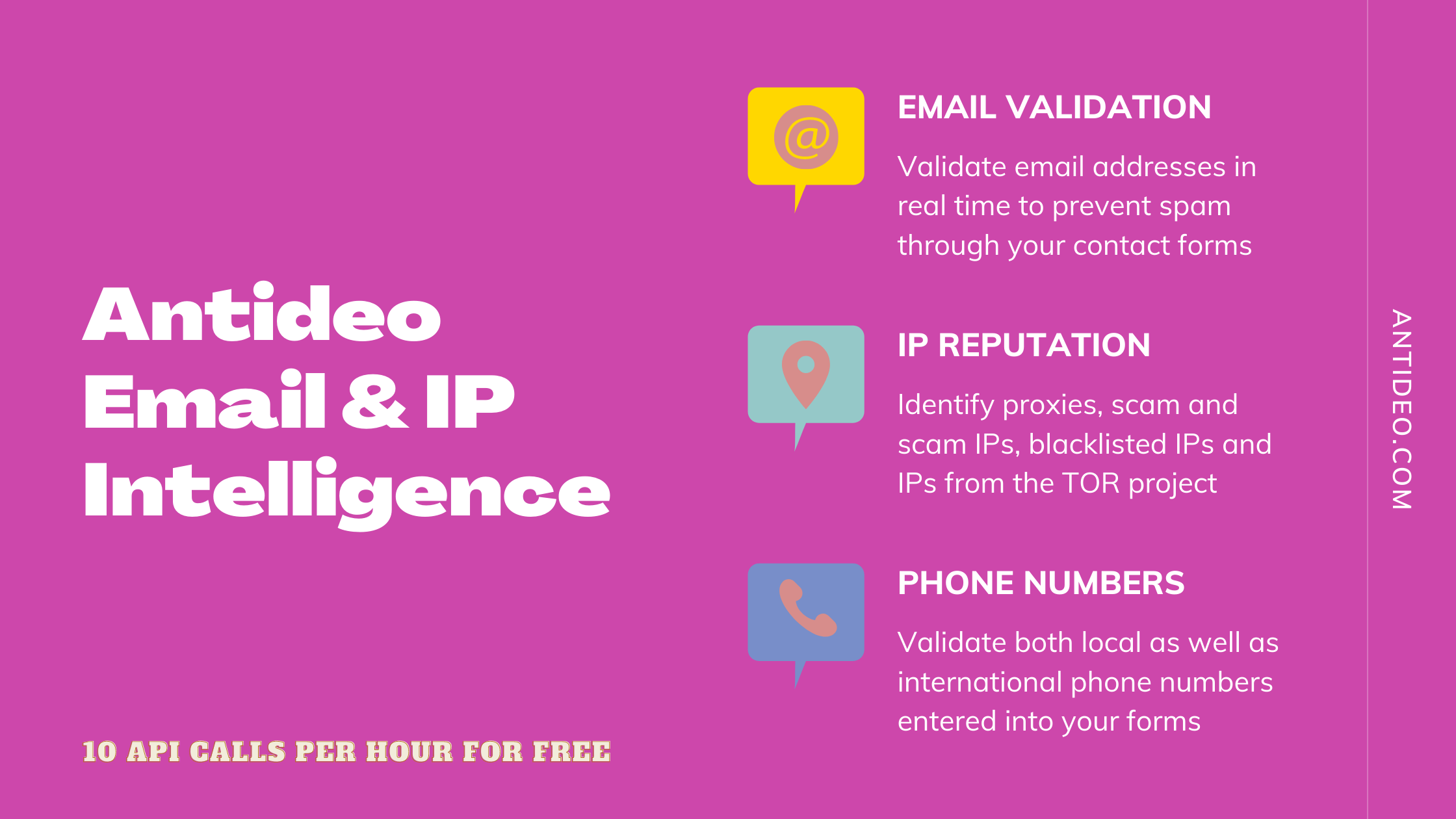 Antideo is a one-stop solution for spam prevention. Some features like an email health check, IP reputation check, IP info, blacklist check, etc. that you can utilize to block spam in real-time. Antideo offers a free tier good enough for a small business.
31. Audacix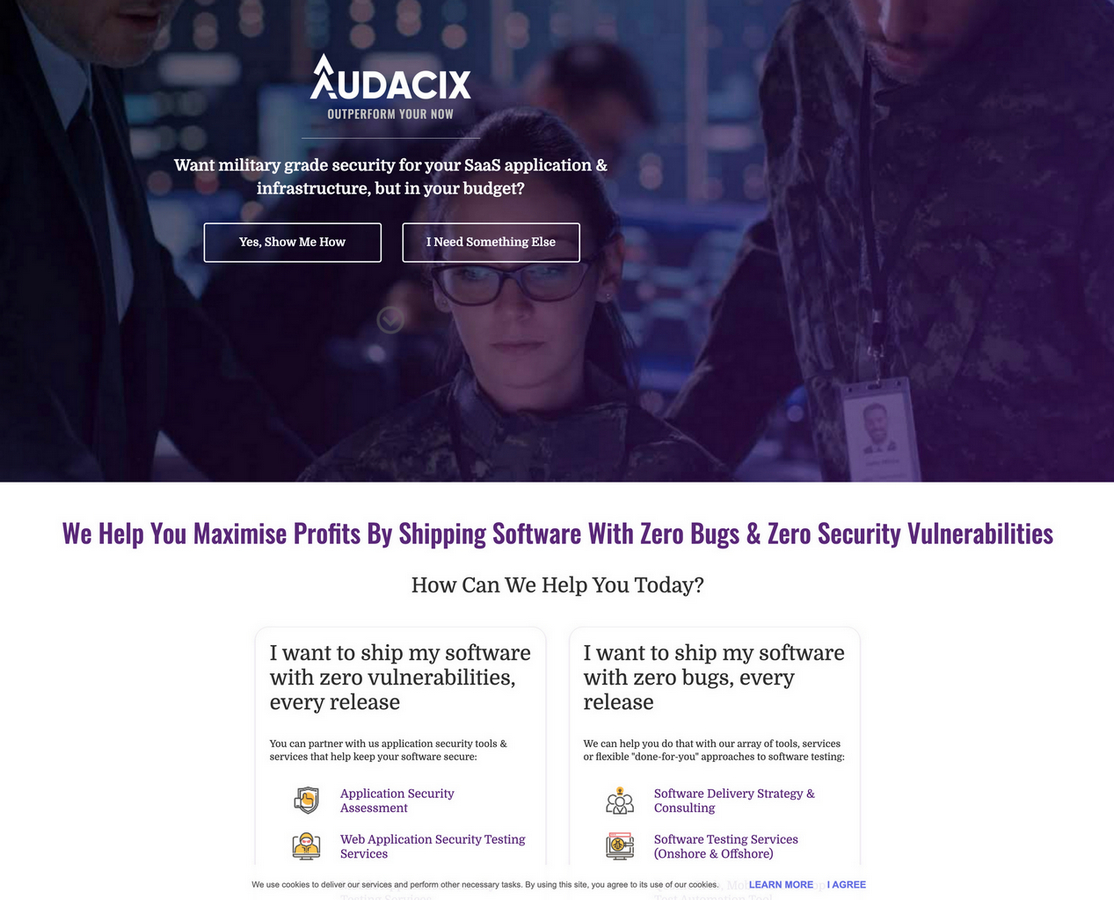 If you want your software to be 100% free of vulnerabilities and bugs, you should hire Audacix and let them do all the checks and recommendations.
They have huge experience in the industry, providing top-levels of security for very different software.
32. React Templates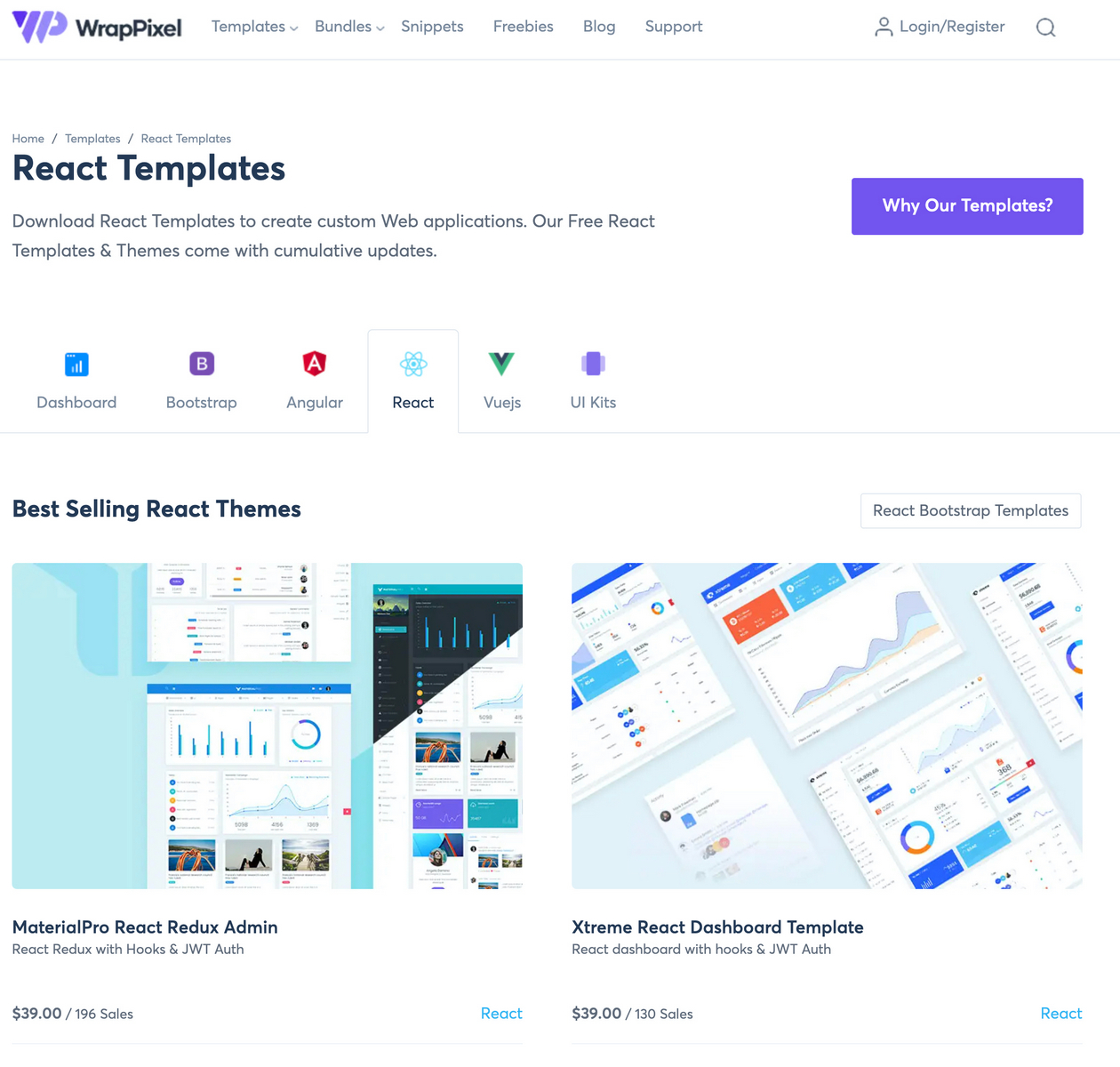 Are you looking for reacting templates for creating custom Web applications?
Take a look at the WrapPixel portfolio. You will love these templates.
33. Soft UI Dashboard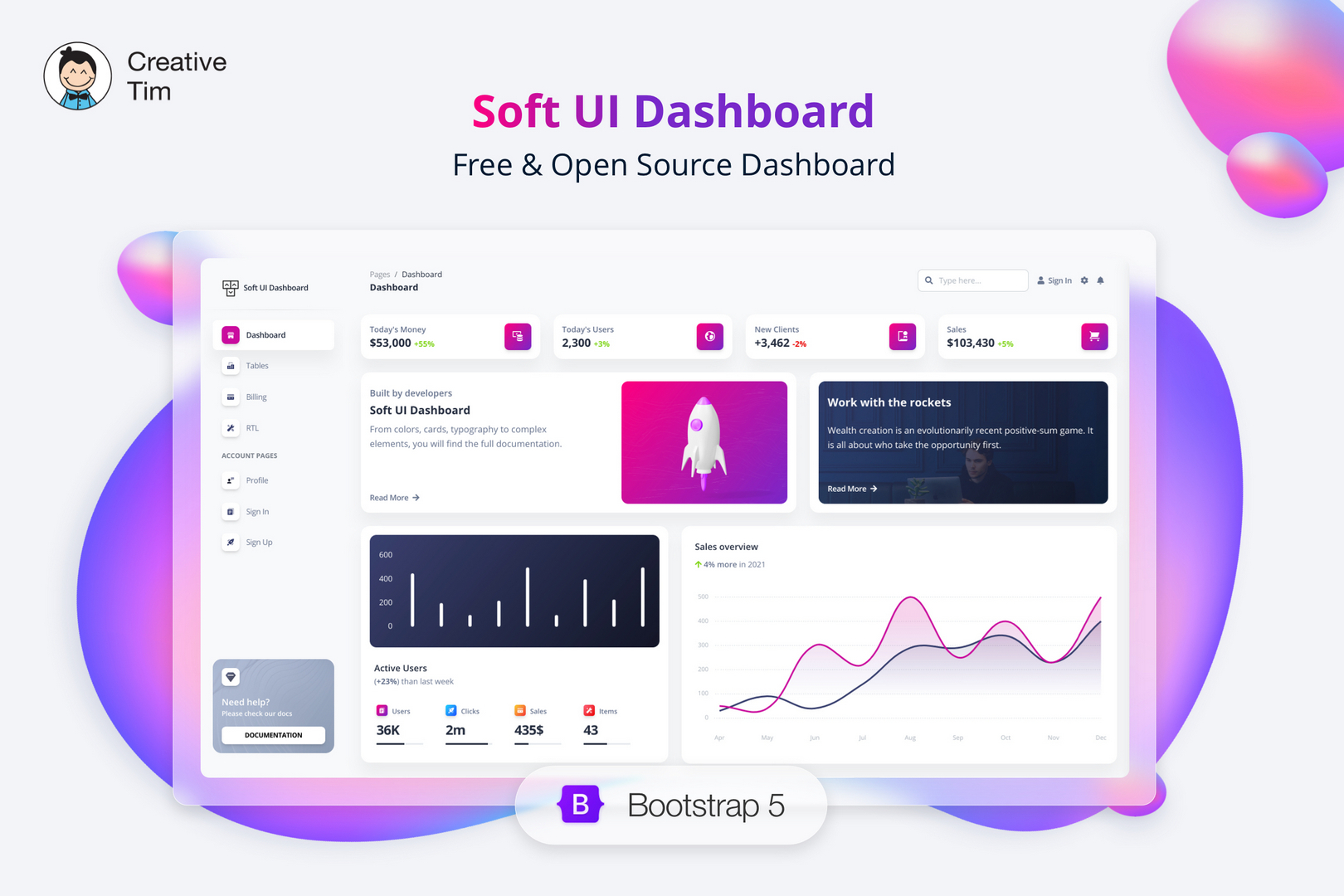 Creative Tim created a superb free Admin Template, and they name it Soft UI Dashboard.
It is loaded with very cool elements, and it will help you create stunning websites and web apps.
34. RumbleTalk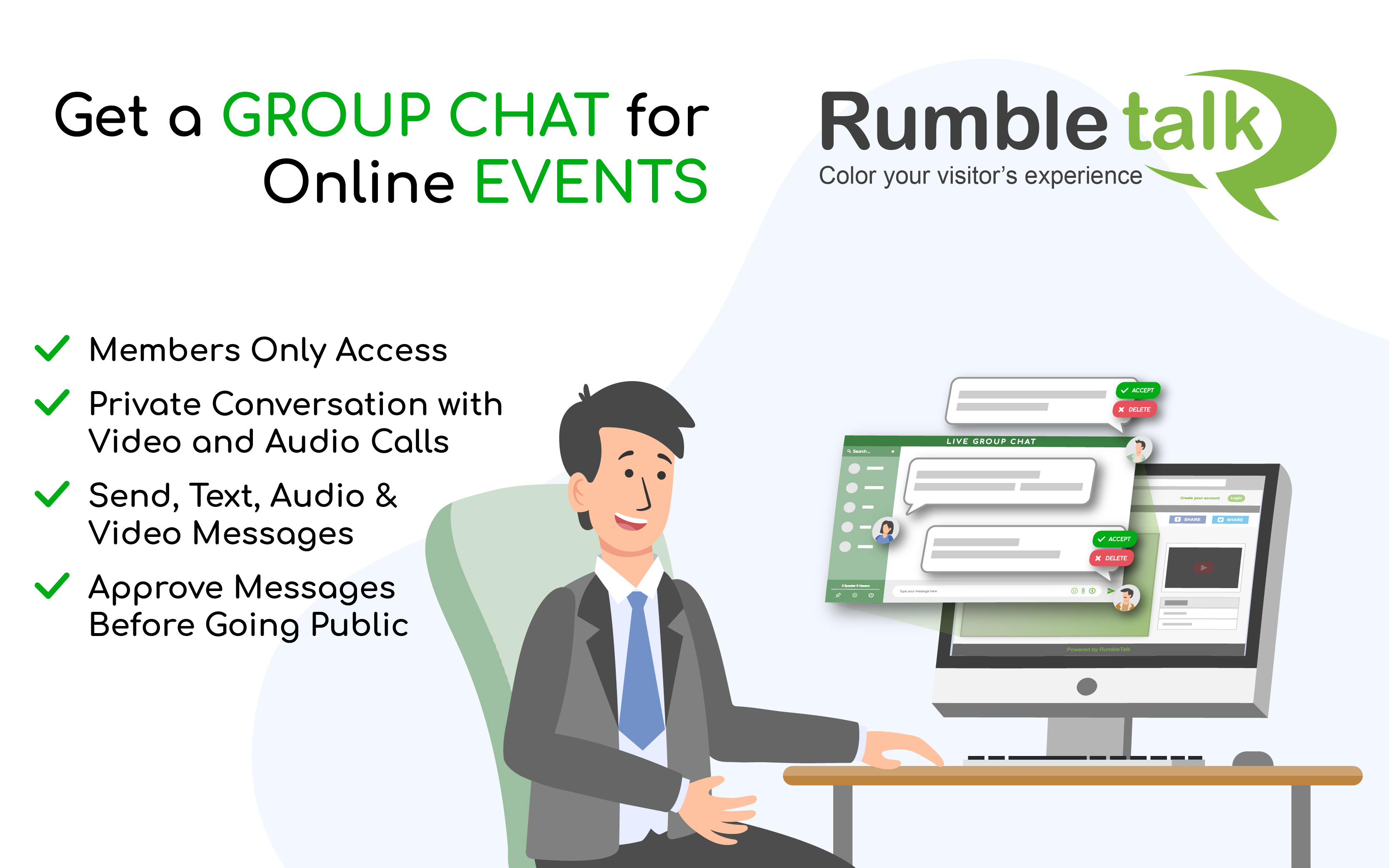 RumbleTalk will add all kinds of chats on your website, depending on your needs, in a matter of minutes.
The service is top-rated in the industry, being the favorite choice of most companies.
35. Hire Jordan Smith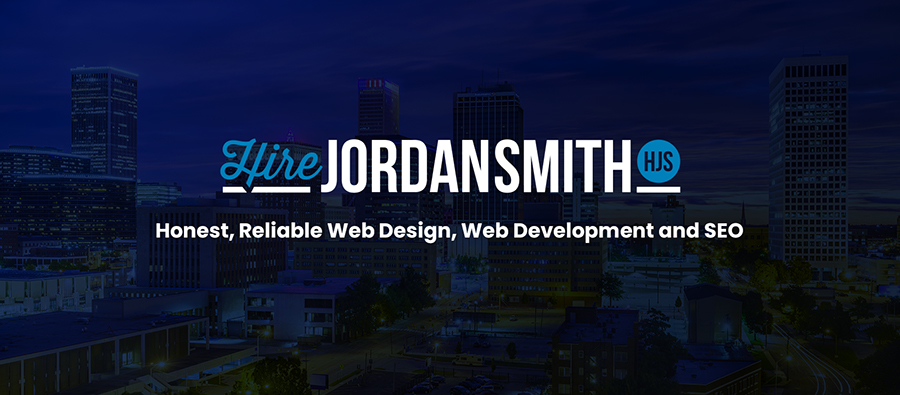 Hire Jordan Smith is a top web designer, developer, and SEO specialist, that will help you get a stunning website (fully responsive, SEO friendly, fast-loading, and pixel-perfect), no matter what industry you are in.
36. Denver Web Design Services

UPQODE is an award-winning Tampa Web Design Agency. They are currently ranked in the TOP-3 best web design companies in the U.S. as rated by TechReviewer. They are known for creating responsive sites that are fast, eye-catching, and easy to manage for clients across all industry verticals.
Whether you seek to grow your business by enhancing your existing content or improving your website, UPQODE will be your true partner in building your online success.
37. Tailwind Figma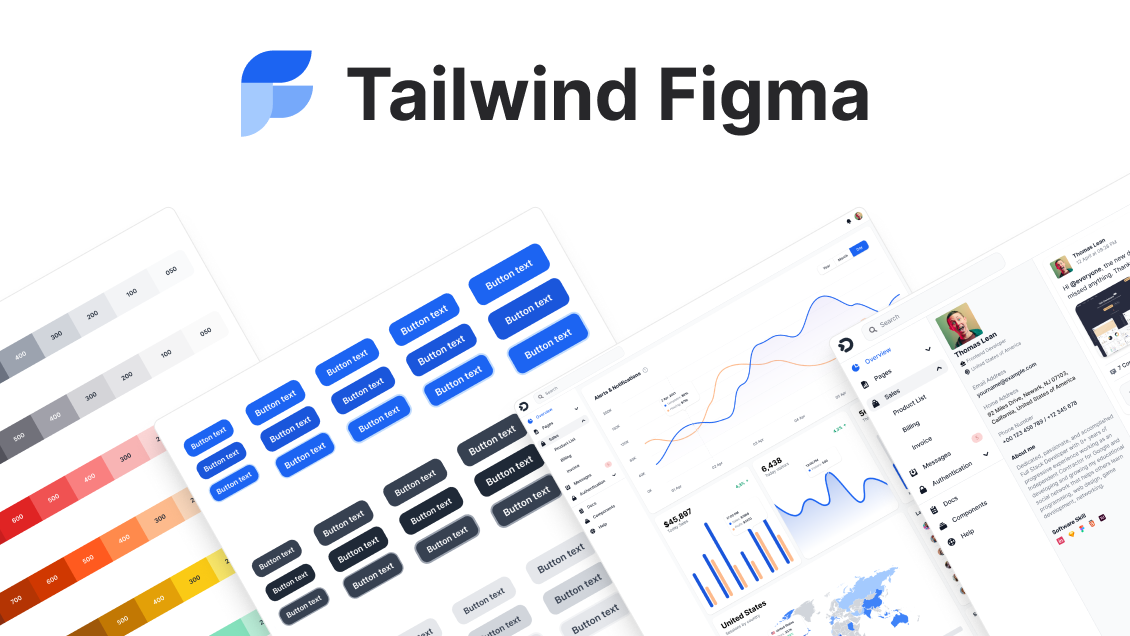 Tailwind Figma is a premium collection of stunning UI components and pages.
Everything was created in Figma and then optimized for integration with the Tailwind CSS utility classes.
38. Acowebs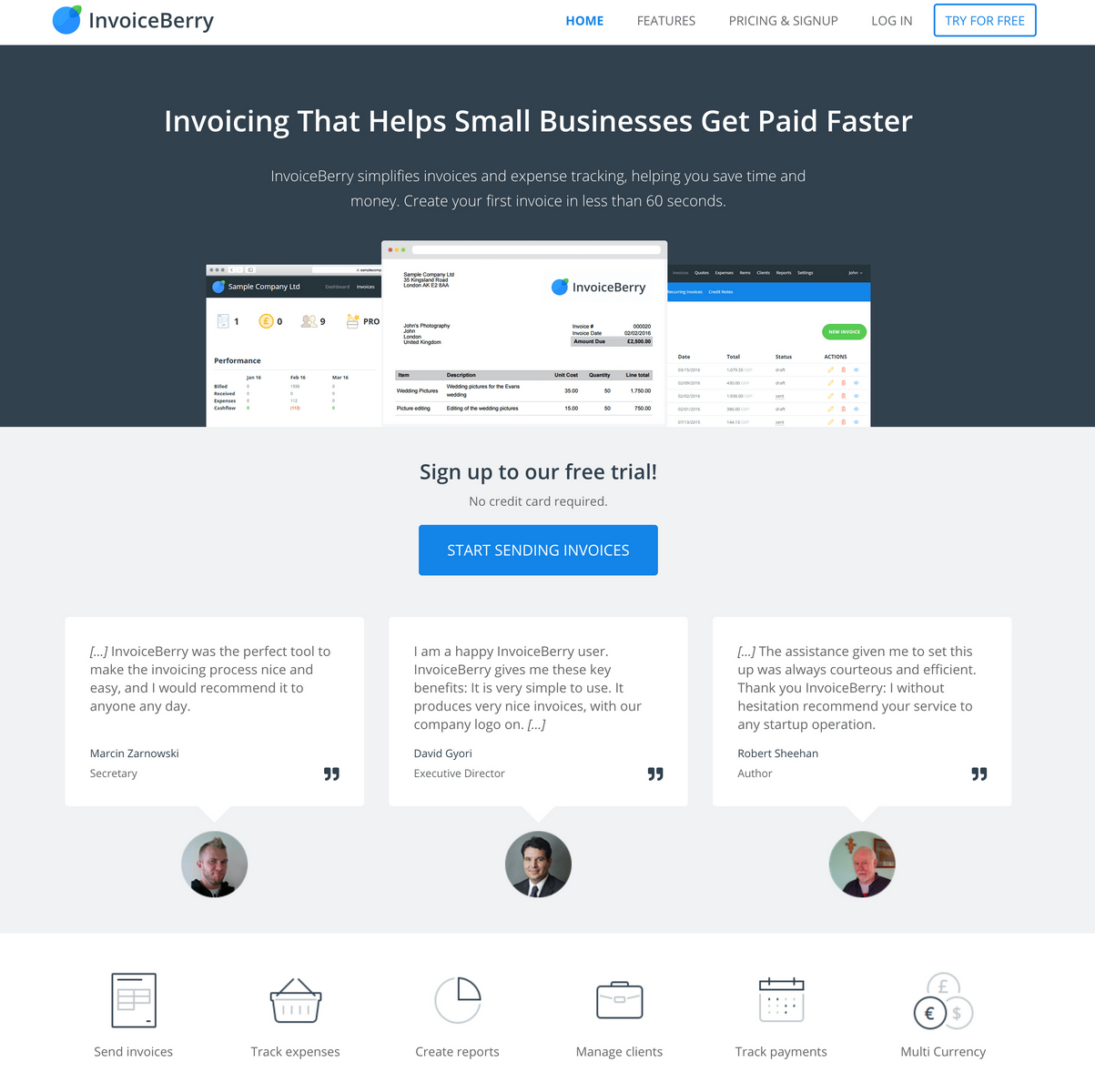 Acowebs plugins are developed to enhance conversion in your WooCommerce stores. Two of the latest plugins from Acowebs are the highly acclaimed Table Rate Shipping WooCommerce plugin, and the WooCommerce Quick View Plugin, both of which are well received by the WordPress community.
Acowebs is one of the leading WooCommerce plugin development companies and has more than 50,000 active users, and has an overall rating of a near-5 star.
39. XSTORE – the most customizable WooCommerce theme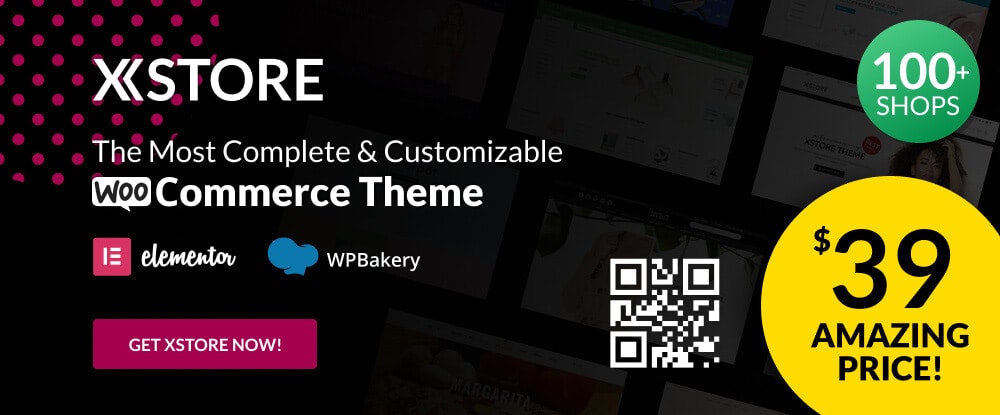 XSTORE is a theme for WooCommerce shops, having included over 100 shop designs. The theme is fully responsive, loads fast, easy to customize, and optimized for SEO.
40. Freelance Logo Design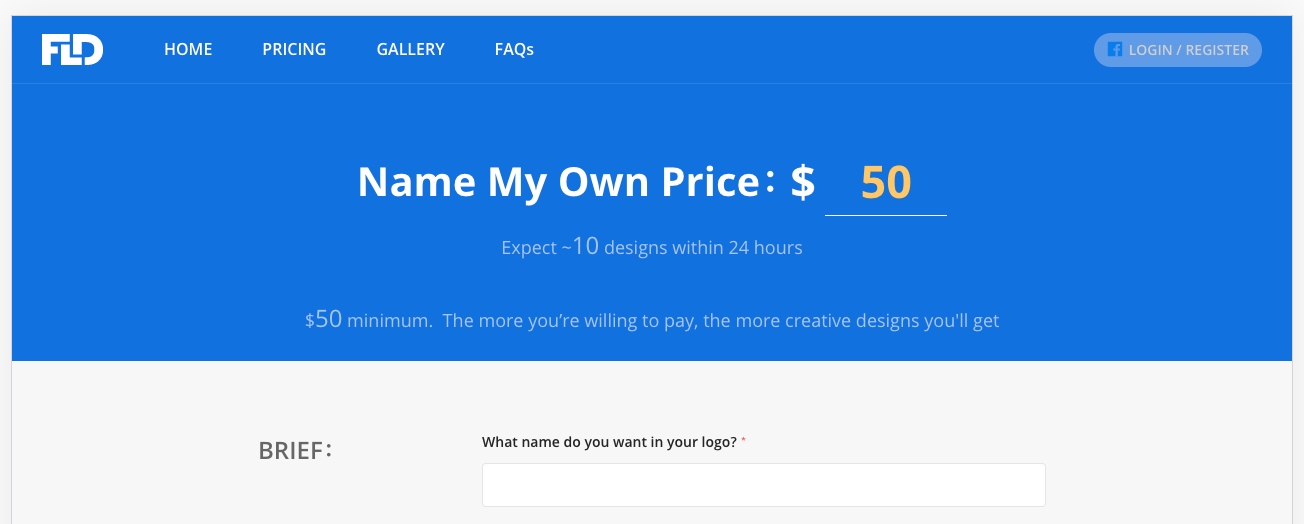 You have at least $50 for a handcrafted logo design?
Great. Use Freelance Logo Design platform to get a superb logo in 24 hours.
41. Icons8 Figma Plugin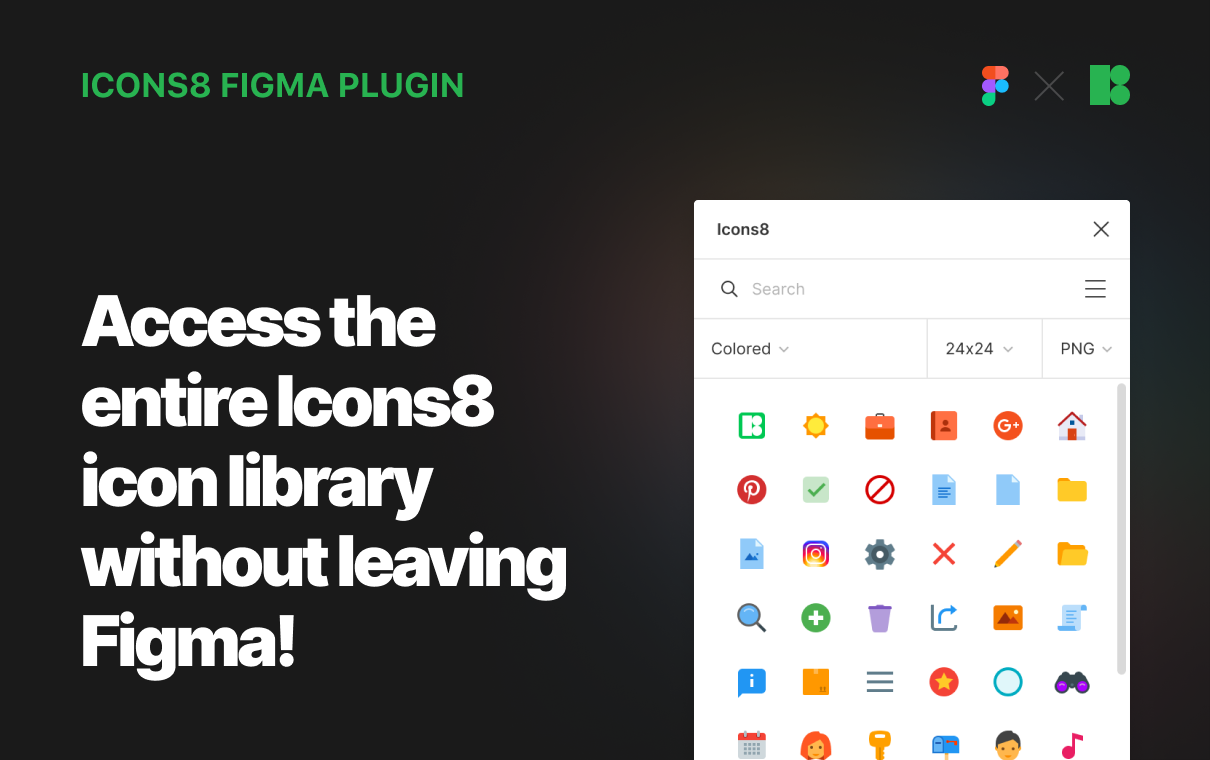 Access the entire Icons8 collection of over 160,000 icons without leaving Figma!
The key plugin highlights include:
Thousands of free icons
36 popular styles (color or monochrome, decorative or minimalistic) to fit any design style
Easily obtained the right pixel-perfect icon size
Searchable by keywords and categories
Icons in PNG (free for a link) or SVG (Pro)
42. Qwery – multi-purpose business WordPress theme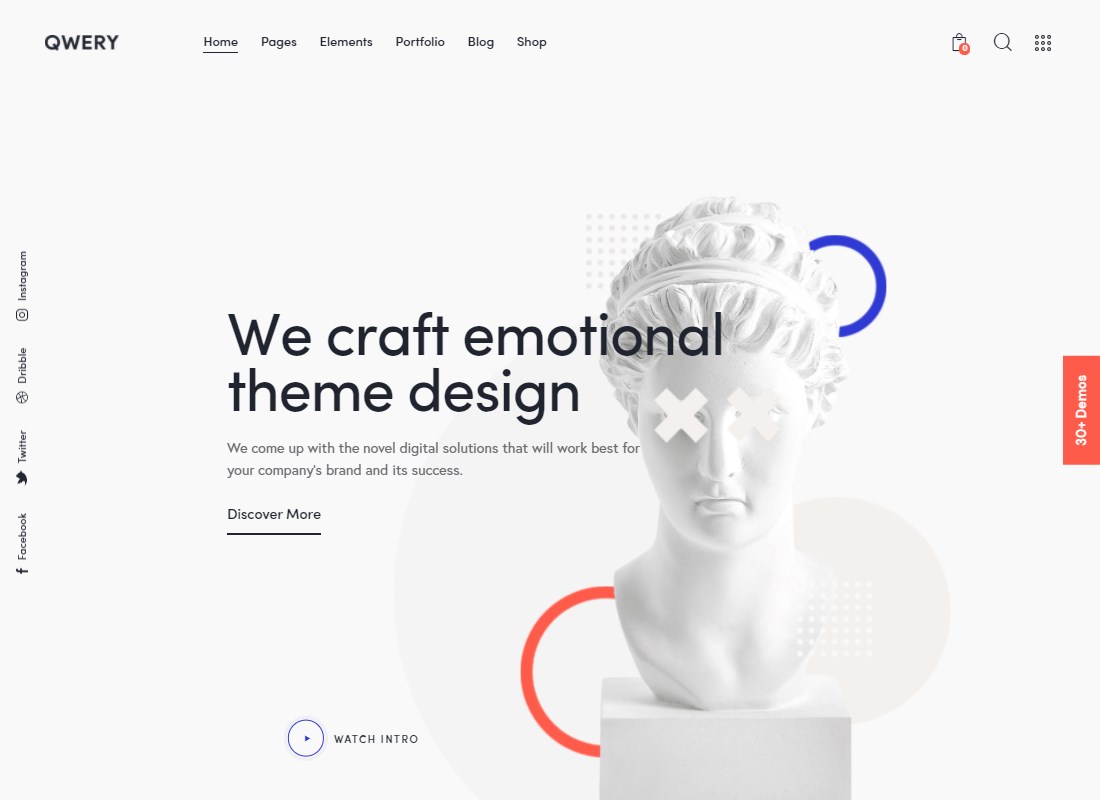 Use the Qwery WordPress theme to launch a multi-functional website related to the restaurant, corporate, life coach, dentist, tailor, eLearning, florist, luxury, speaker, engineering, and other topics.
More than 30 demo skins are included in the theme, with about 2 new skins being released with weekly updates. There are 2 booking plugins pre-loaded into the theme. It also features the Events Calendar that lets you keep people updated on the schedule of upcoming news and events.
The theme is fully compatible with WooCommerce and includes plenty of ready-made pages that you can adjust using Elementor.
43. Helion – personal creative portfolio WordPress theme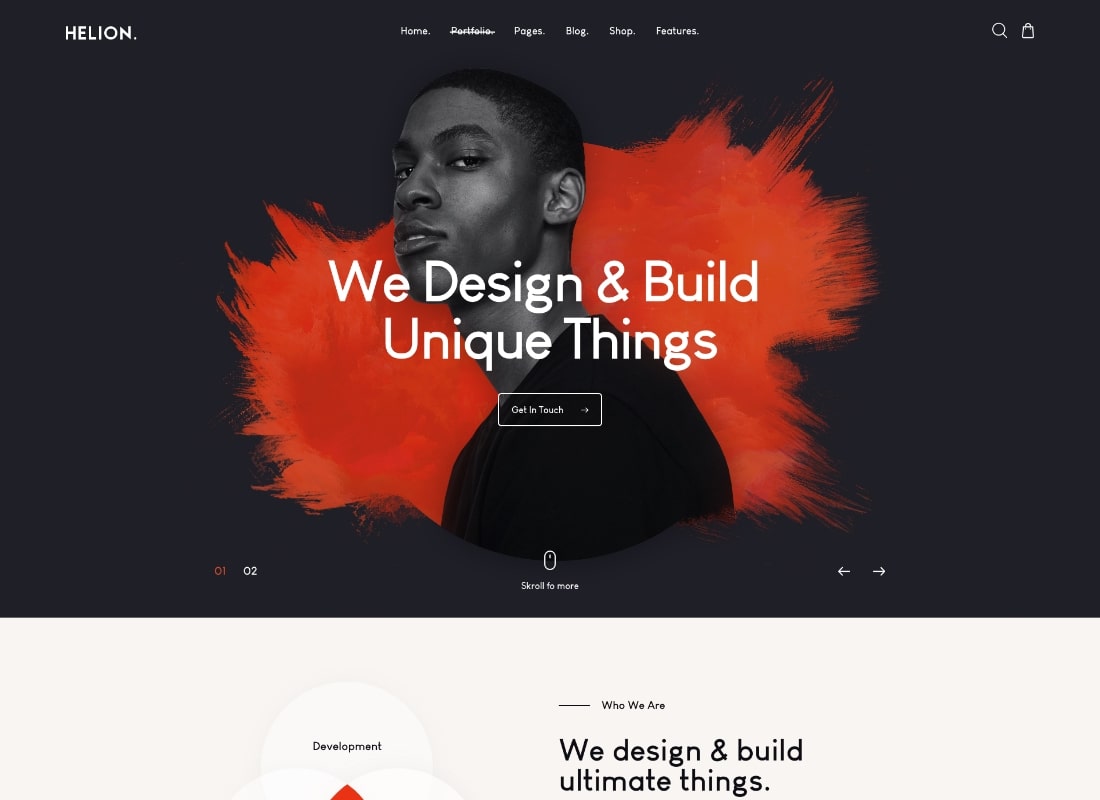 Helion is a multi-purpose WordPress theme featuring a set of 11+ demo styles. It's a versatile solution for online and offline portfolios, revealing design agency services, photographer, musician, videographer, graphic designer, architect, concept artist, character designer, motion graphics, and copywriter.
You may start selling your services on your site with the WooCommerce integration. To let you adjust the theme's pages according to your needs, Helion includes Elemntor, WordPress customizer, and a powerful admin interface.
44. Hoverex – cryptocurrency & ICO WordPress theme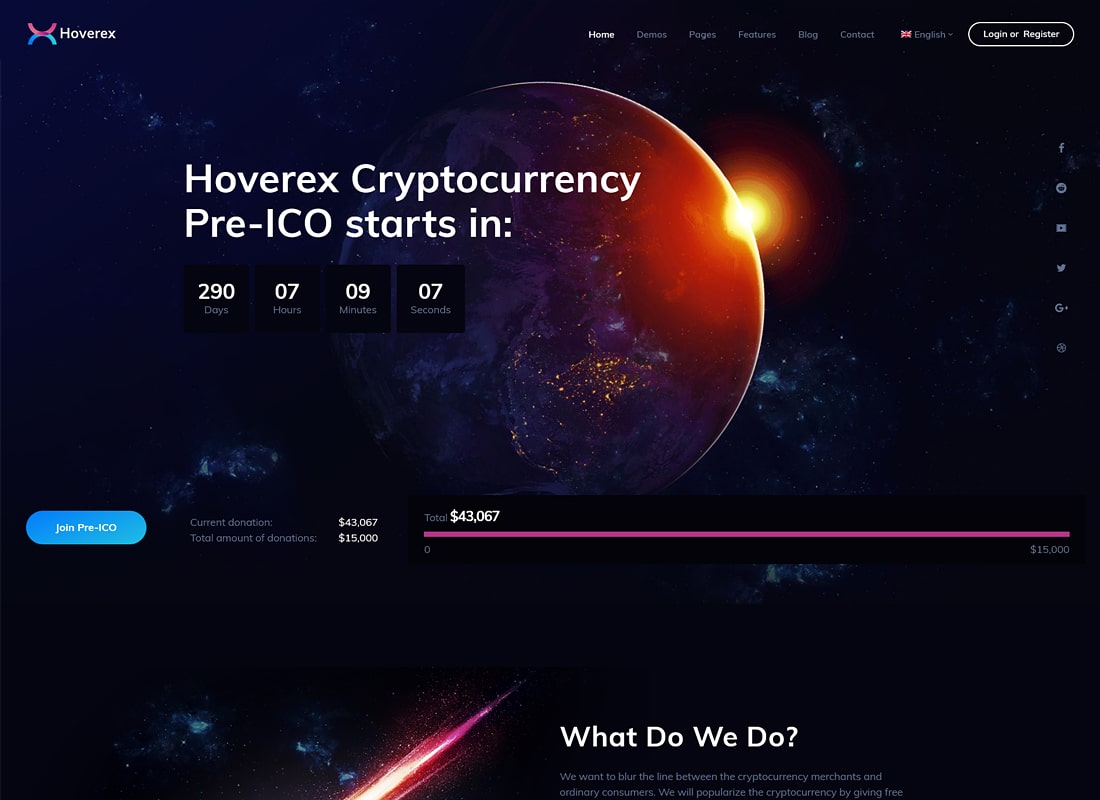 Making use of the Hoverex WordPress theme, you can launch an ICO or cryptocurrency business website. The theme's download package includes everything needed for a quick start of your business. It has pre-made roadmaps and white papers. The theme also delivers advanced crypto charts, tables, and diagrams.
There are 8 ready-to-go homepage demos suited for cryptocurrency blog, ICO, Pre-ICO fund-raising, and crypto coach websites. It also features special crypto elements that will make your website more functional and user-friendly.
45. Kicker – multipurpose blog magazine WordPress theme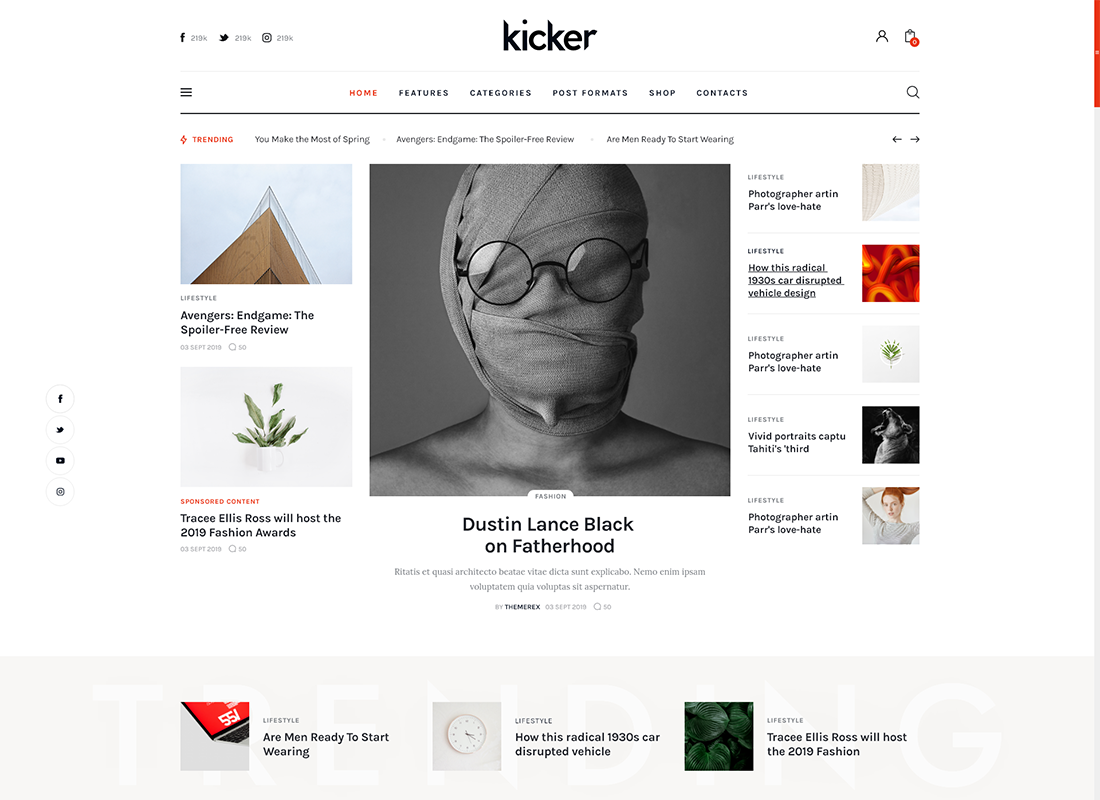 While choosing the Kicker WordPress theme, you get a versatile solution for a quick start of your personal or business blog. The theme supports all types of content and includes a collection of ready-made post layouts. Use them to reveal sponsored, related, updated, and media posts on your site.
The theme also includes the Next post-auto-load feature, which automatically loads the suggested next article when a person finishes reading the first one.
46. WhatFontIs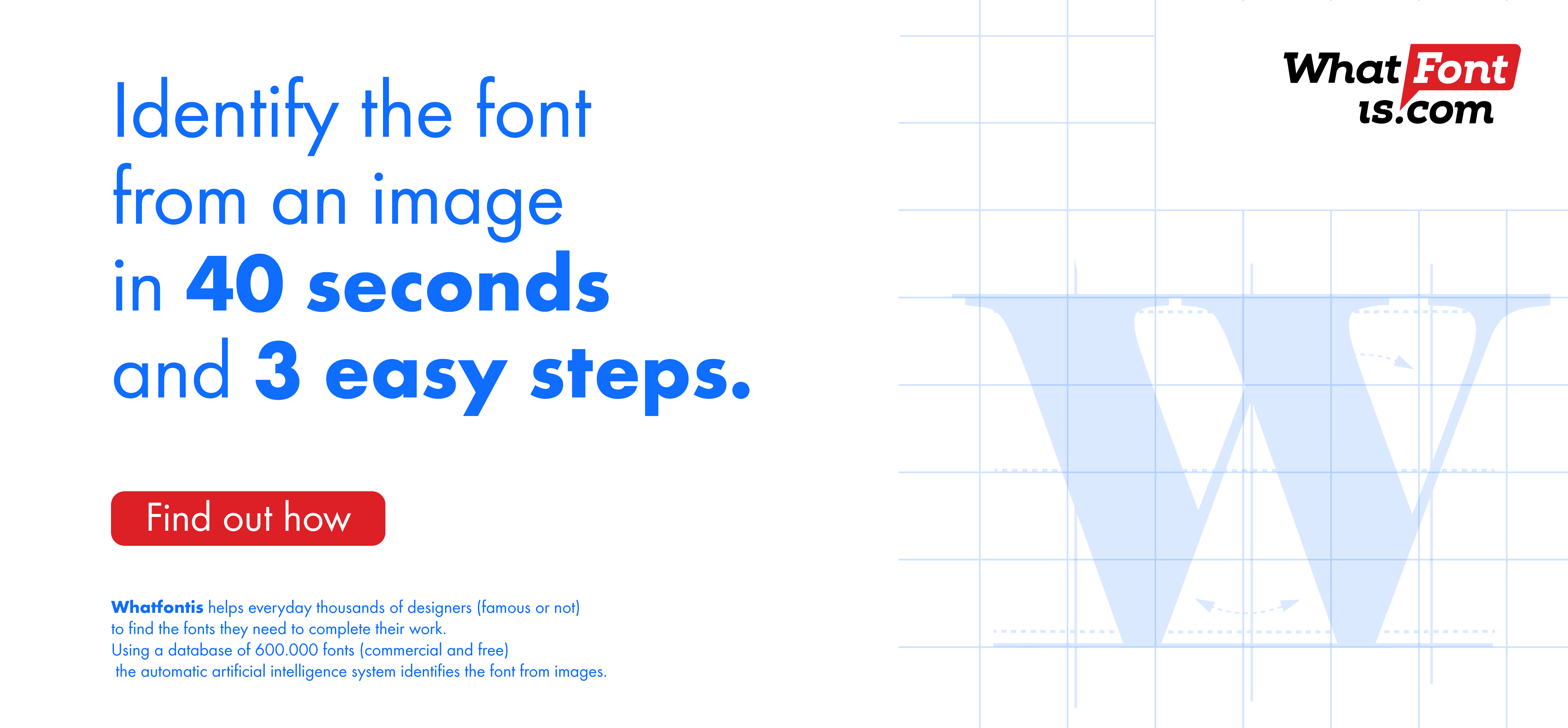 You saw a font that you like, and you don't know how to identify it?
Take a picture of the font you like and upload it on WhatFontIs website.
In just a few seconds, for free, the software will identify the font you like and tell you the following information:
The name of the font
If it is free or paid
How much it costs
Where to get it from
It will offer you 60+ free and paid font alternatives
Give it a try, WhatFontIs is free to use and highly efficient
47. Paper Coffee Cup mockup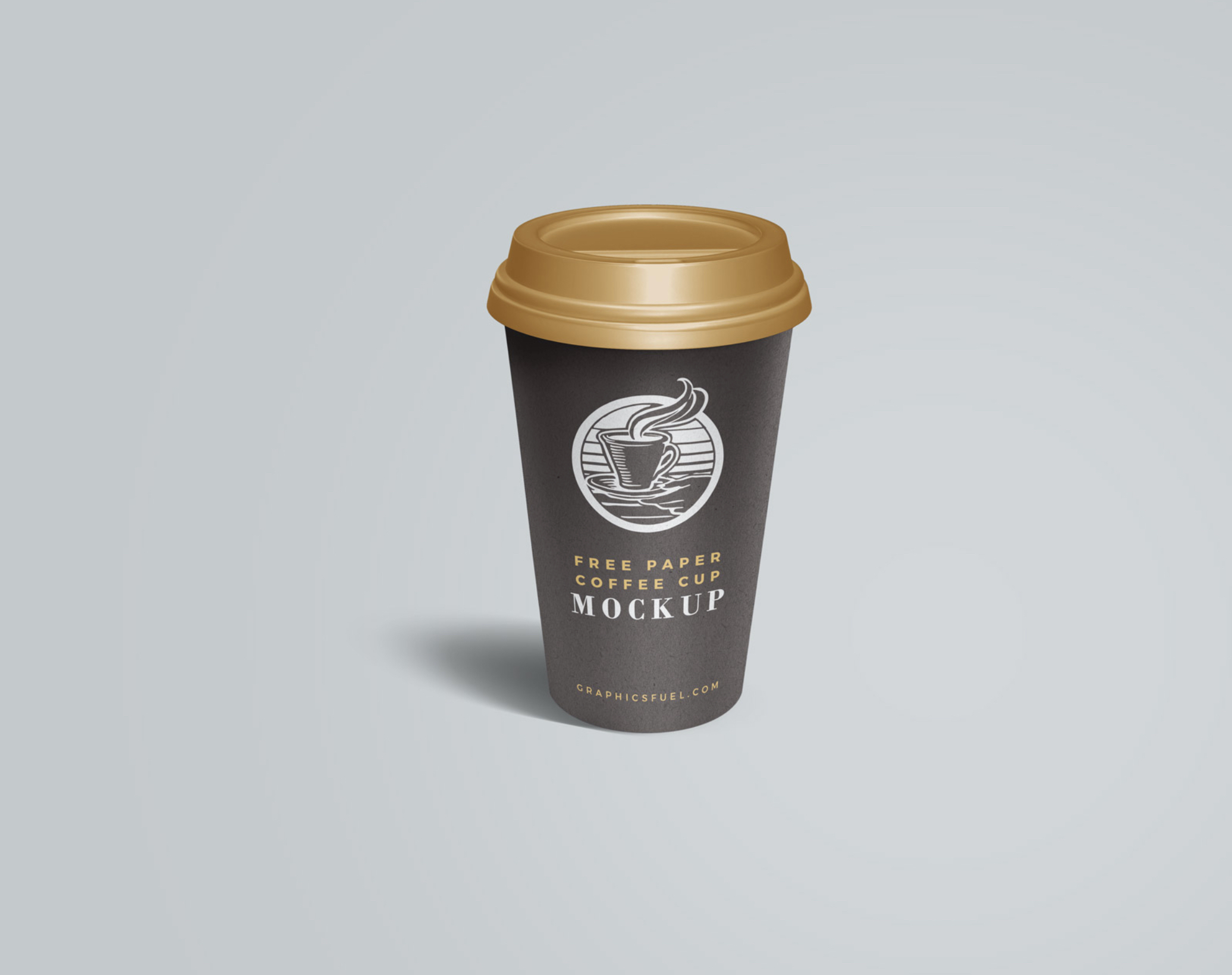 Display your branding design on this beautiful free Paper Coffee Cup mockup, especially for your coffee, beverages, cafes, restaurant branding designs.
You can even easily personalize this mockup design.
48. actiTIME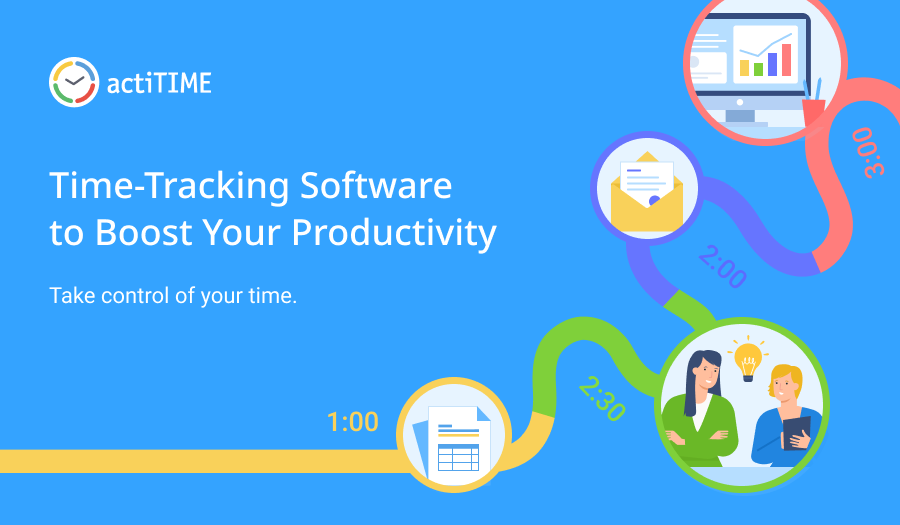 Every creative's dream to follow their passion as a career and see it produce excellent outcomes is that a positive audience response or high income. However, to achieve favorable results, one needs to resolve many issues, from maintaining performance efficacy to accurate client billing and invoicing.
Luckily for artists, writers, and other creators, all of the above is easily achievable by adopting an effective tool for work management, time tracking, and insightful productivity analysis – actiTIME.
The tool has everything you may want for optimally arranging the work process:
Create projects, manage tasks and then monitor work progress on the Kanban board
Track the working hours and billable time in a straightforward timesheet
Assess performance efficiency and stay in the know of how profitable or costly your projects are through various charts and reports
We know that even the slightest distraction can ruin moments of creativity. Therefore, as a responsible creator, you will definitely find actiTIME's automatic timer feature worthwhile.
The timer can be accessed through the mobile app or Chrome extension and activated with a single click on the start button. Don't forget to stop it once the task is completed, and the time tracking data will be submitted to your actiTIME account without any additional effort on your part. In this way, you'll be able to get rid of manual data entry but still have a chance to analyze your time use behaviors and make prompt corrections if needed.
49. Abstract Forex rates API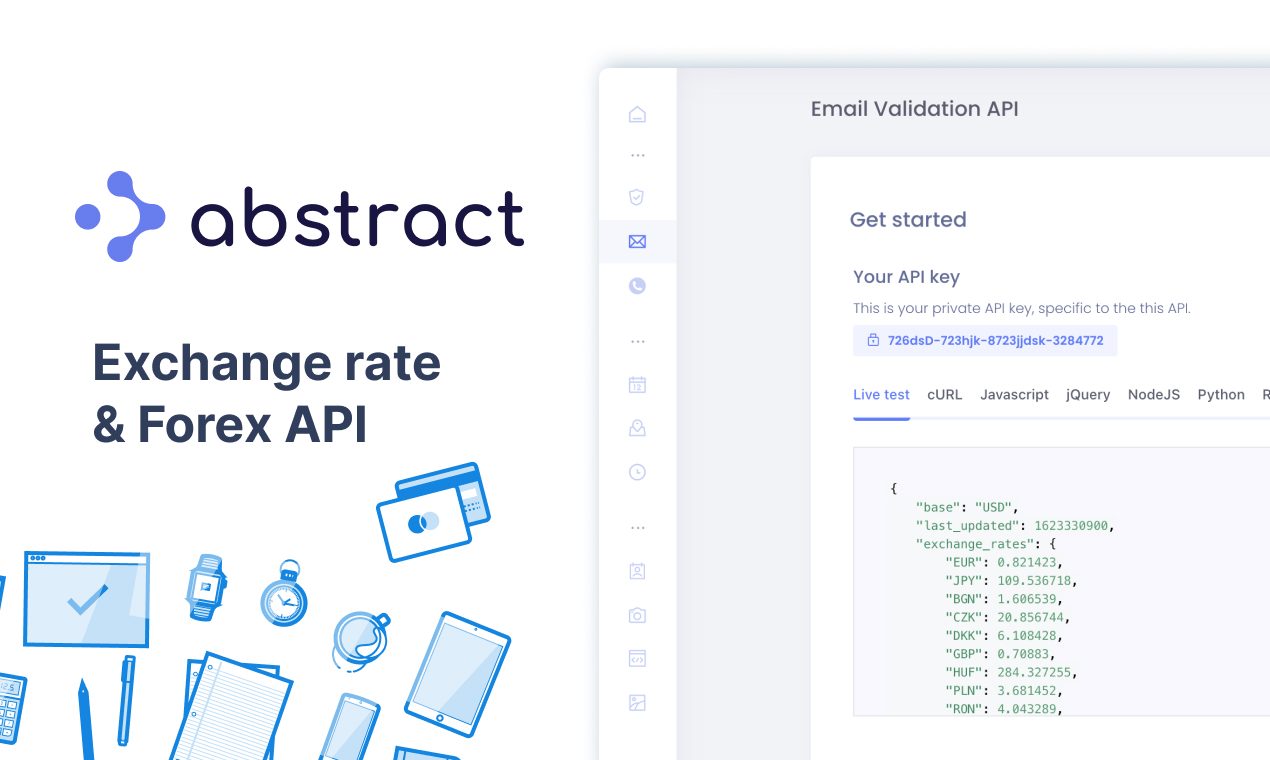 If you need a reliable and high-performance IP geolocation API key, you can get it right now for free from Abstract.
Conclusions
To make your website great again, you have 2 strong options – web solutions (any of the above will help you big time) and outsourcing.
These are the options that best companies choose to use.