There are situations when you want to know the name of an unknown font. You can find it in different ways, but some of the more effective. I am talking about tools created specifically for font identification.
In this article, we review three solutions for fonts identification.
To find out which are the best font, I did the things below:
Tried solutions that I found on the web
Asked in places like Reddit, Quora, and forums
Receive recommendations from designers
By combining the above results, I found out the best three font identifiers: WhatFontIs, MyFonts, FontsNinja.
WhatFontIs
WhatFontIs was created from scratch to be the very best font identifier, being highly easy to use and efficient. With it, you will identify fonts from any image and any website.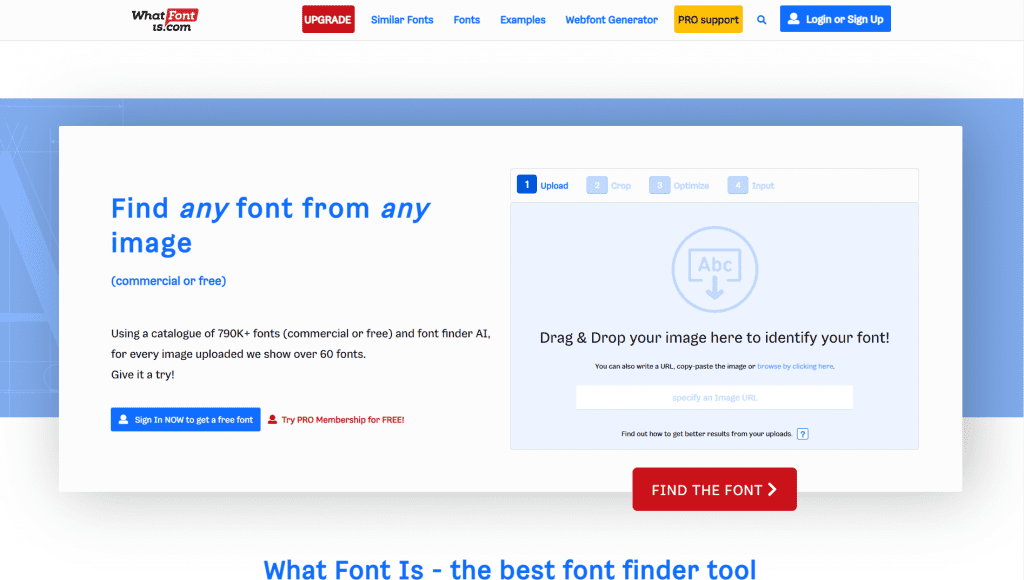 Pros
The software has by far the most extensive database in the industry, with over 790k fonts, both free and paid
Works with all font foundries, including Google Fonts
Find with both free and paid fonts
For each identified font, you get 60+ free and paid font alternatives
The tool is 100% free to use no matter how many fonts you want to identify
No registration is required
Cons
To identify fonts from websites, you have to install the Google Chrome Extension
MyFonts
MyFonts is a fonts distributor with a large font library. It has a simple-to-use font identifier tool named WhatTheFont.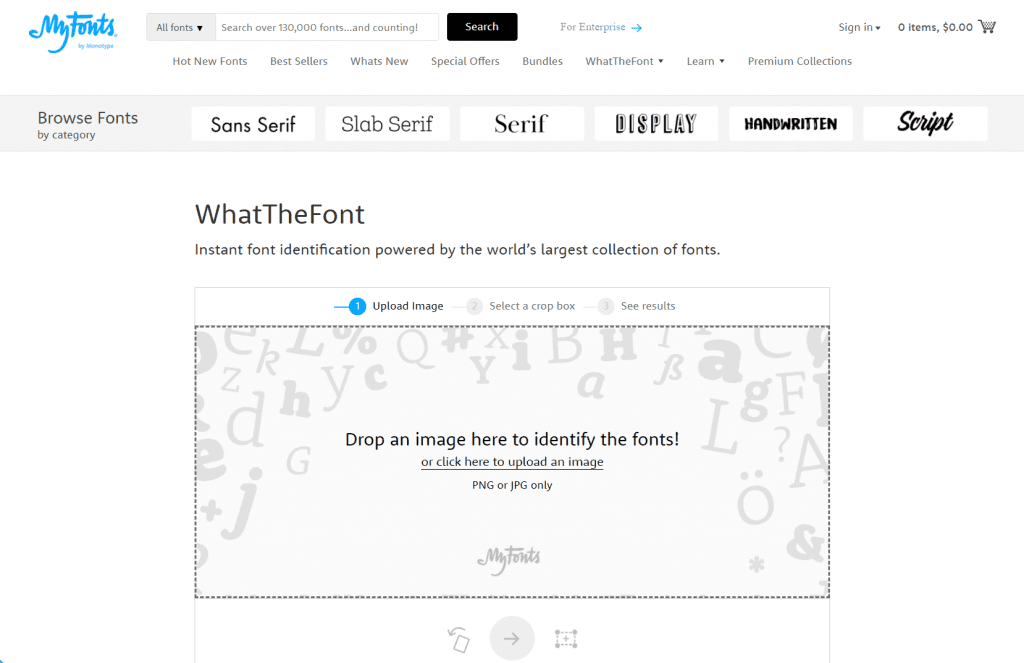 Pros
Works fast
Service offers many similar fonts
Free to use
Without registration
You can consult with the online community to find the font
Cons
This service defines mostly paid fonts
The online community does not answer all the questions
Quite a small font database – 130k fonts
No font identification from websites
Fonts Ninja
FontsNinja is a powerful app and browser extension that will help you identify fonts from websites.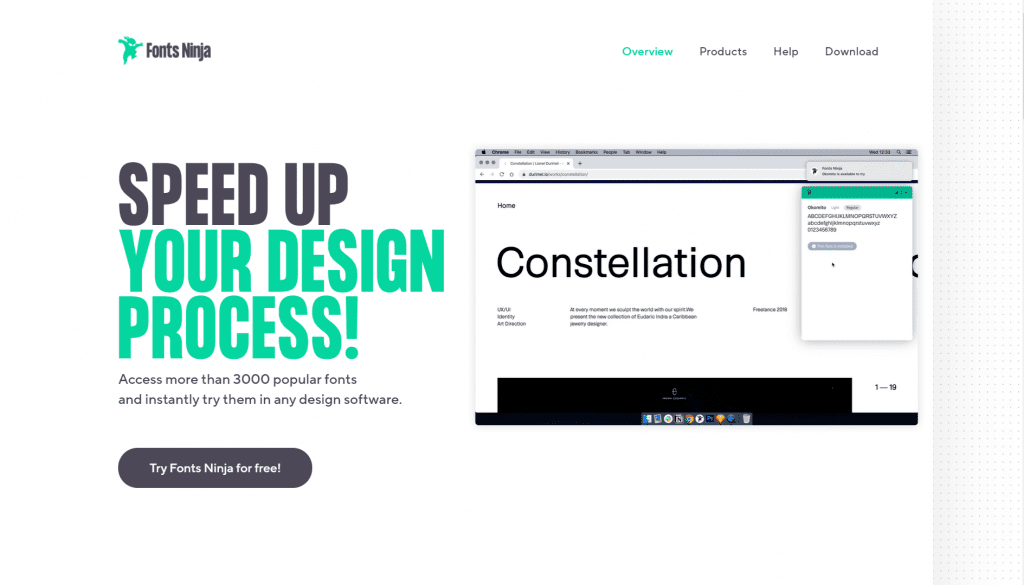 Pros
Free to use with the browser extension and with the app's trial version
You can find a font, their size, letter spacing, line height, and color
Try fonts on your computer in one click
Nice interface
Cons
No font identification from images
Only 20 fonts in the free trial
Small database
Real-life test
Now let's see how to identify fonts using one of these tools. I selected WhatFontIs for this test.
1. Firstly, I was to take a picture of a font. I uploaded it on whatfontis.com.
2. Then I had to optimize the picture a bit: add contrast and turn down the brightness. Also, you can draw lines between letters if they are too close for better results.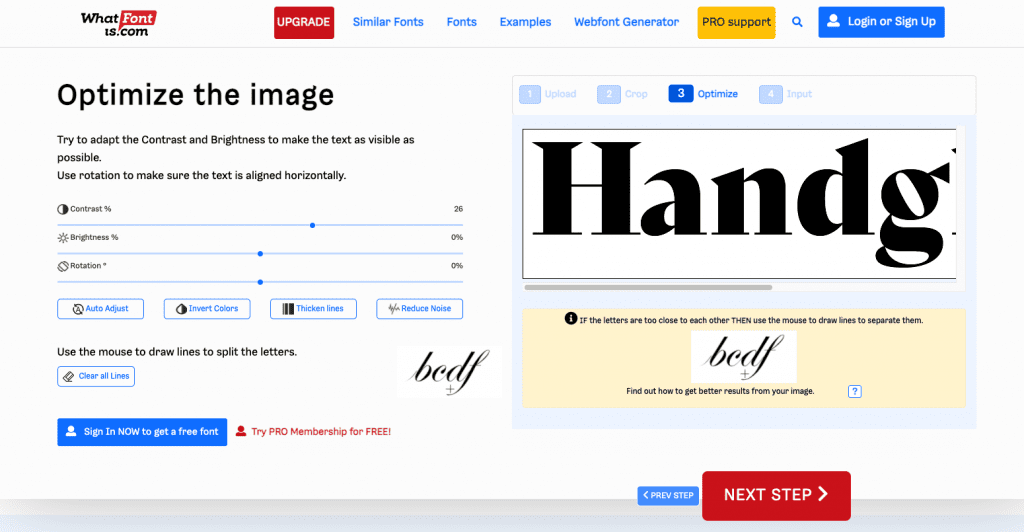 Probably with high-quality pictures you can easily skip this step.
3. After that, I cropped the picture and selected the text that I wanted to identify.
4. I insert the characters that the software identified.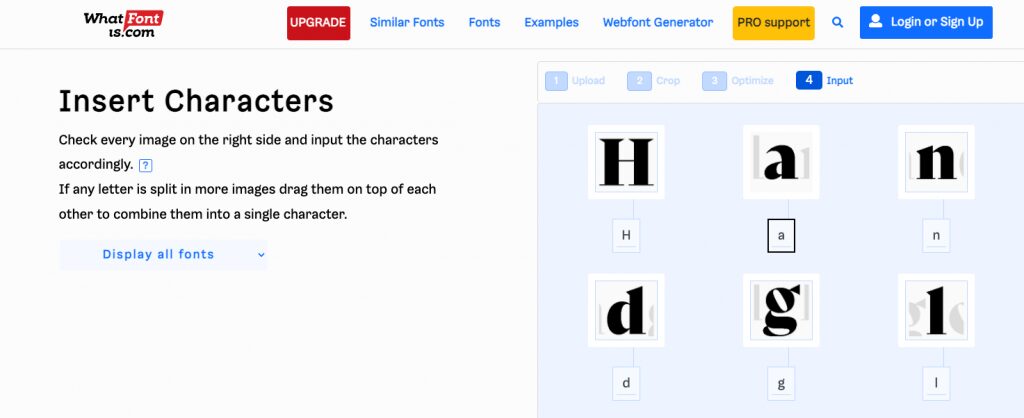 Family, I've got the following information:
The name of the font that I wanted to identify
Price
Download link
60+ free and paid font alternatives for each identified font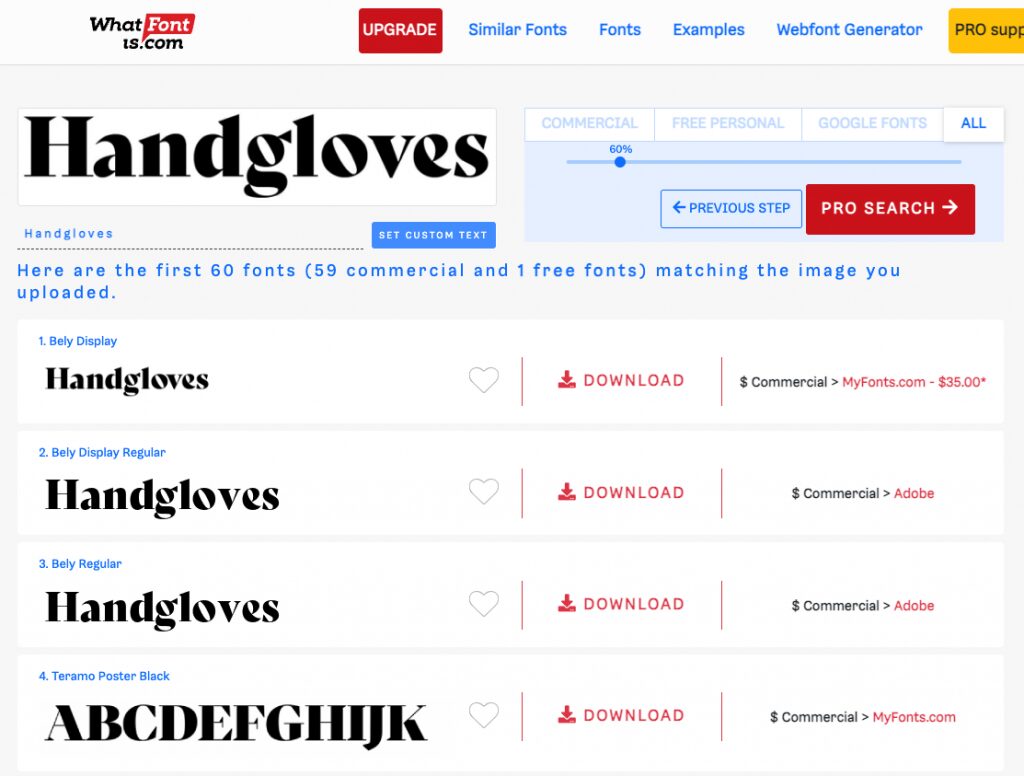 The process took me just a few minutes, and I found many other cool fonts.
Conclusions
Selecting a font manually can be very difficult and time-consuming. With the services we reviewed earlier, you can speed up this process and find the font you want in just a few clicks.