Let's design Christmas and New Year visuals for Instagram stories. We'll use Lunacy, and Woolly illustrations by Icons8.
You can watch this video or follow the step-by-step guide below. At the end of this article, we prepared a small Christmas gift for you.
We'll create an ad for a Christmas market: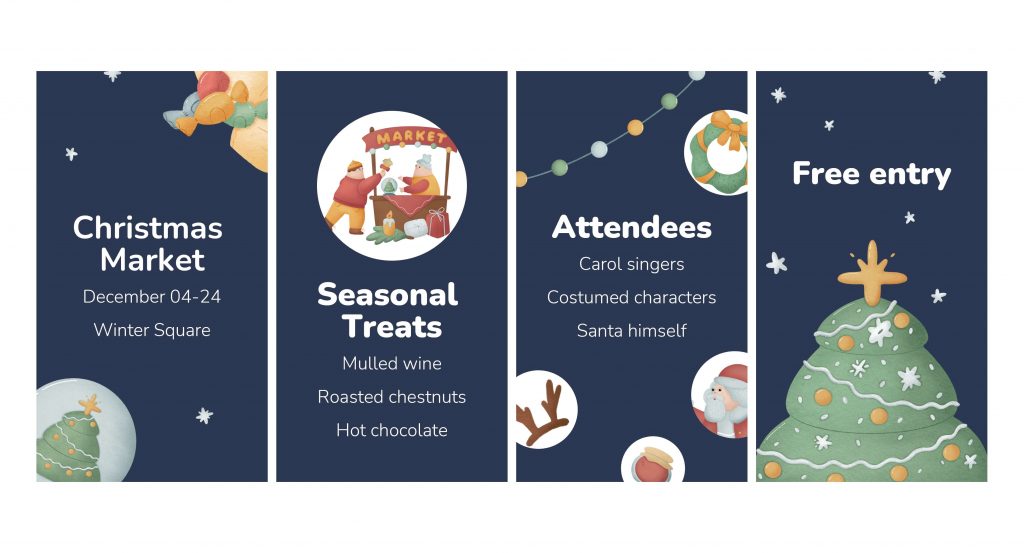 Launch Lunacy and create a new document.
Create an artboard. I used the Instagram Story option from the list of presets in the right panel.
Adjust the zoom so that the artboard fits the canvas.
Change the artboard color to #2С354С.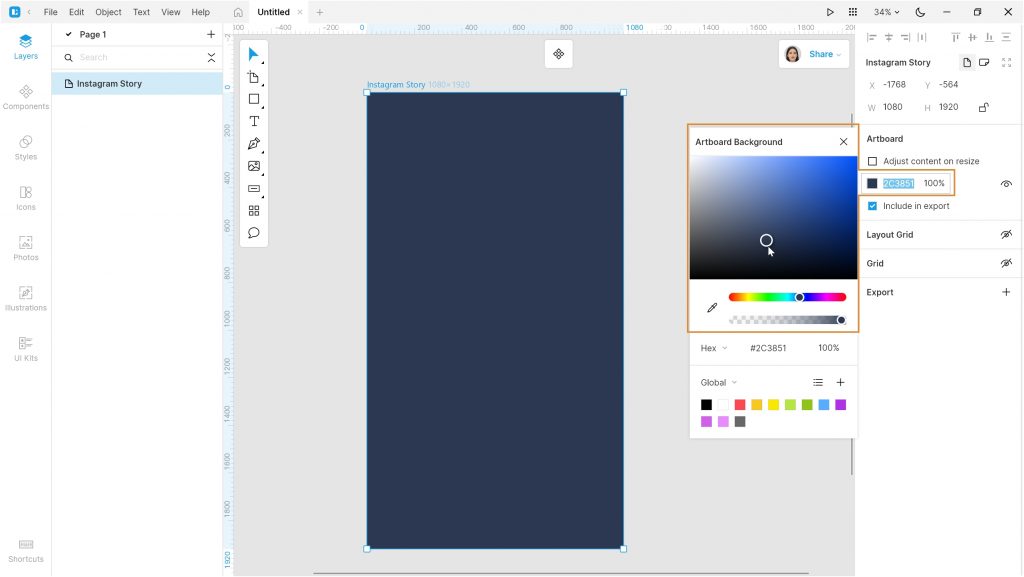 Select the Text tool and add a text block on the center of the artboard. I used the following text settings: Nunito Black, size 150, color #FFFFFF, line spacing 150, title case (you will find this setting on the Text options panel).
Create a text style to re-use these settings later.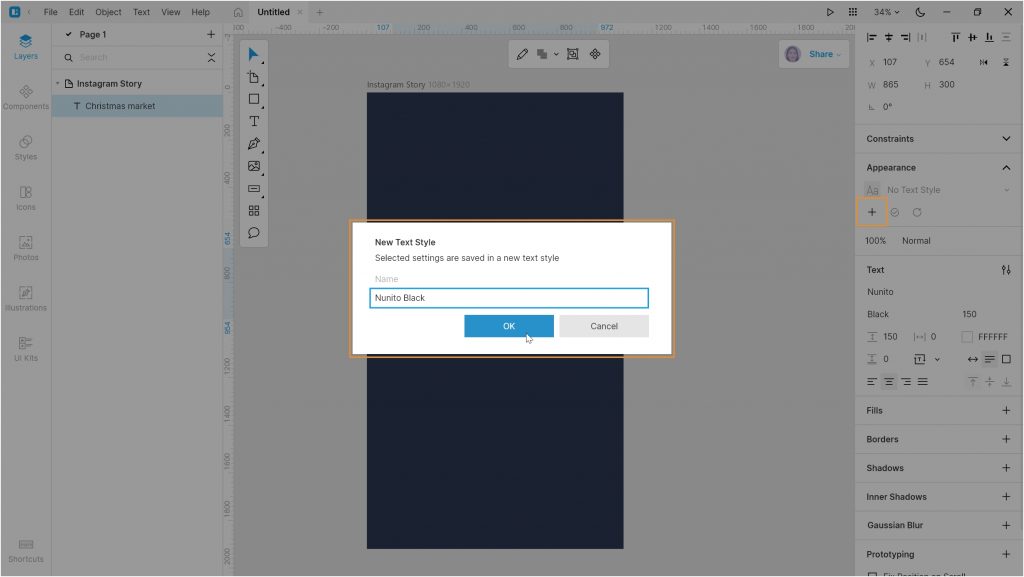 Add another text block below: Nunito Light, size 85, color #FFFFFF.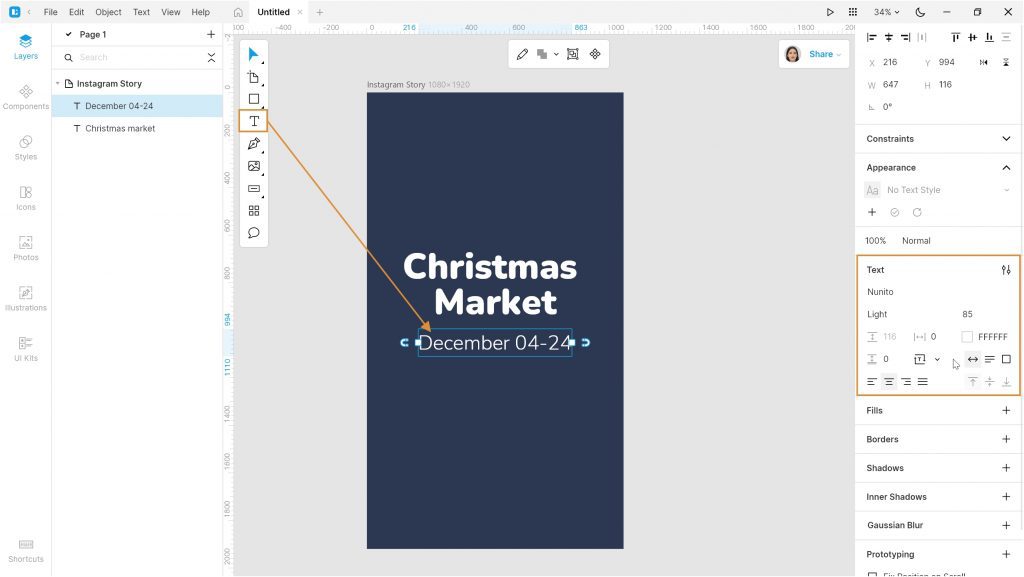 And also save this text style for further use.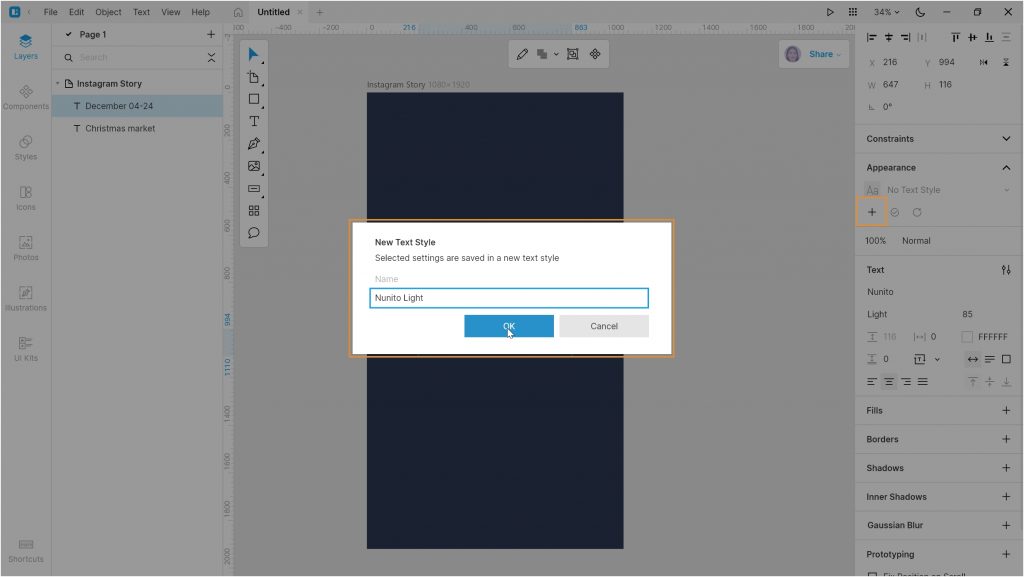 Add one more text block and apply the style from the previous step to it.
Then select all text blocks and group them (Ctrl+G or ⌘ G).
Use the alignment buttons to position the text group in the center of the artboard.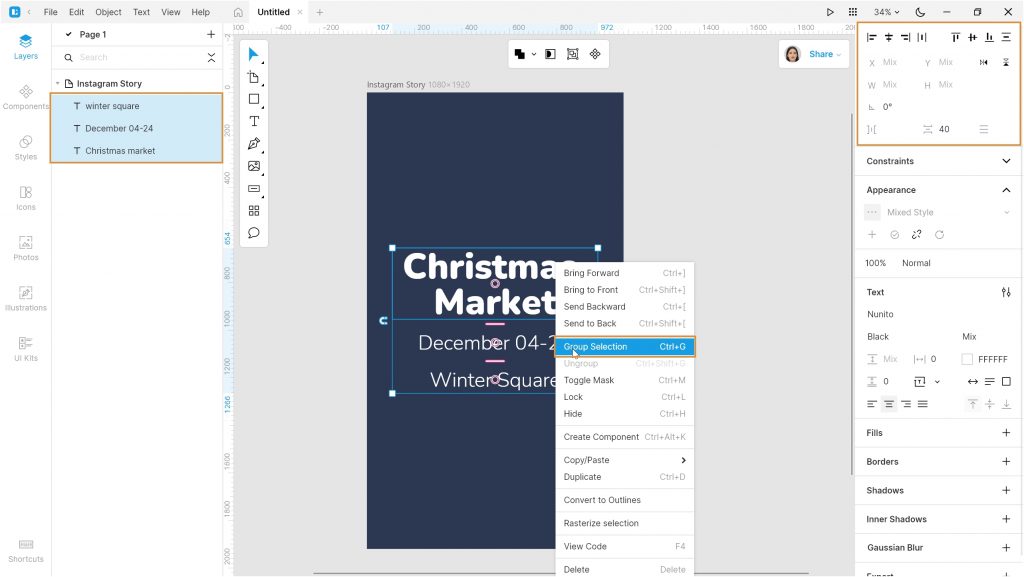 Open the Illustration tab and add some illustrations onto the canvas. I used illustrations in the Woolly style.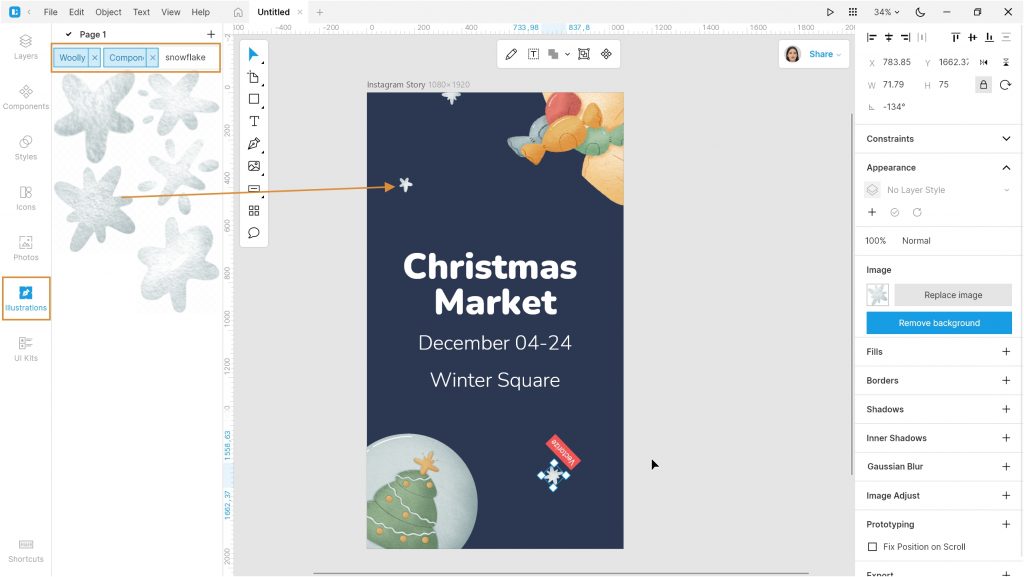 Then select the Artboard tool and add another Instagram story artboard. Adjust its color using the eyedropper.
Add an illustration.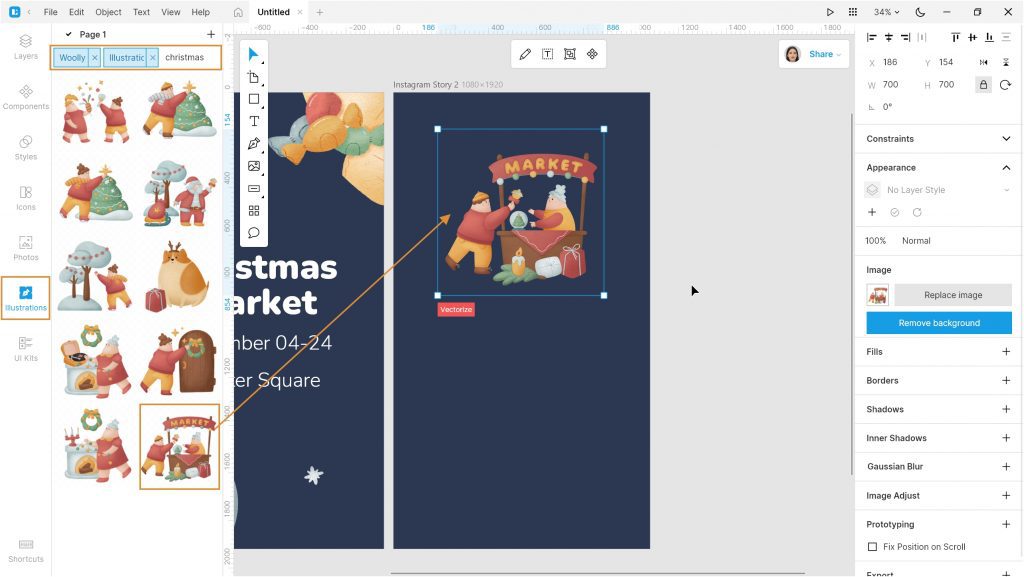 Add an ellipse as shown below. Set its color to #FFFFFF.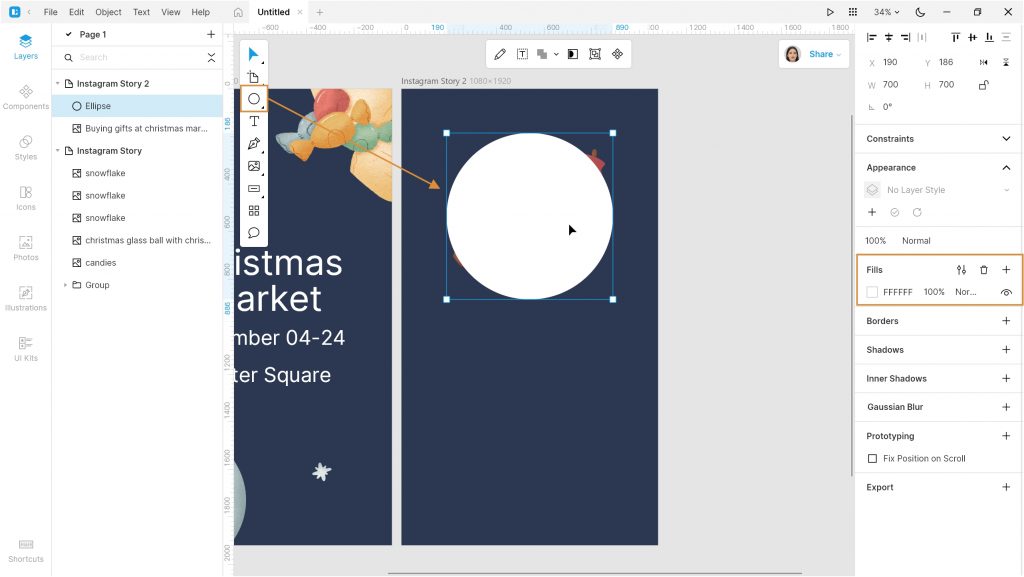 Select the ellipse and illustration and click Toggle mask. Now you can resize the illustration, and it won't get beyond the boundaries of the ellipse.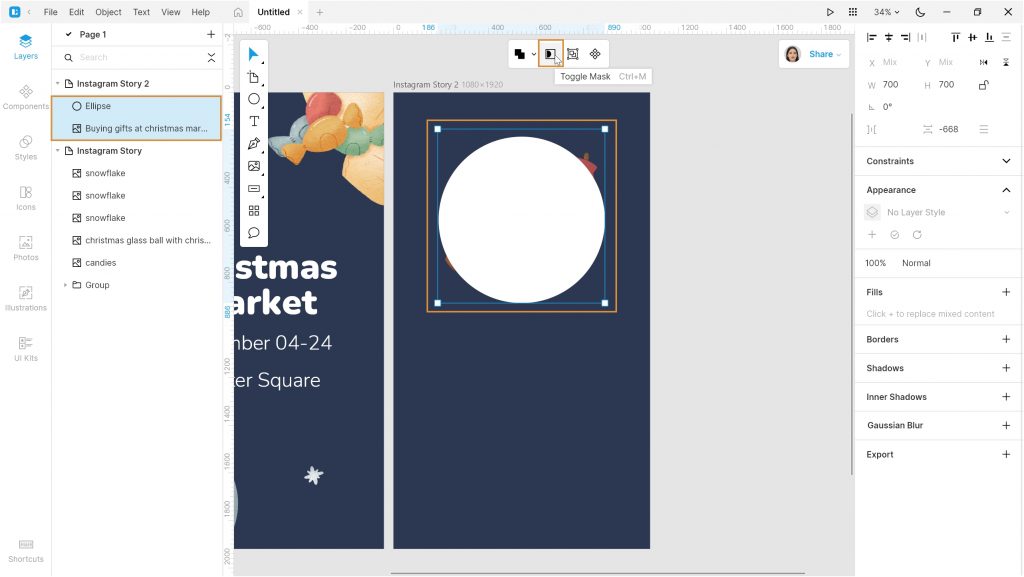 Create some more text blocks. Apply the text styles you've created earlier.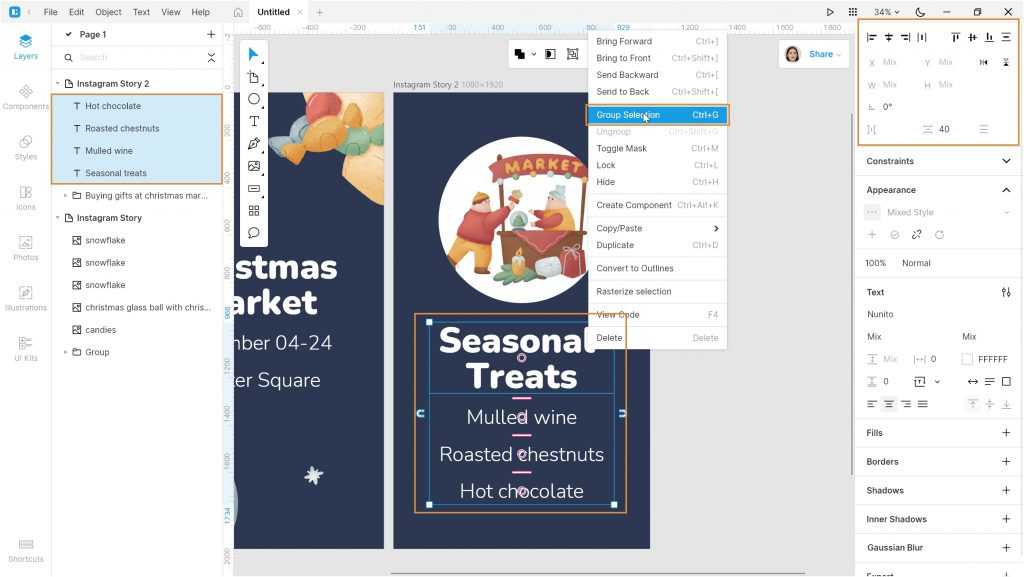 In a similar fashion, you can create as many screens as you need. Also, you can create visuals for other social media. Simply select the required option in the artboard presets.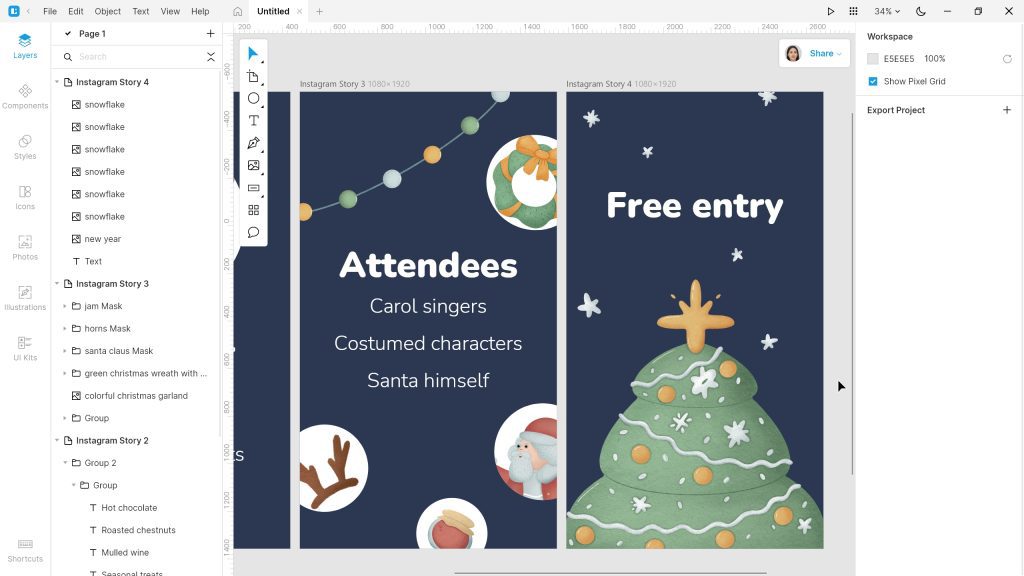 That's all! Thank you for reading our blog, here's a pack of illustrations from this tutorial for free: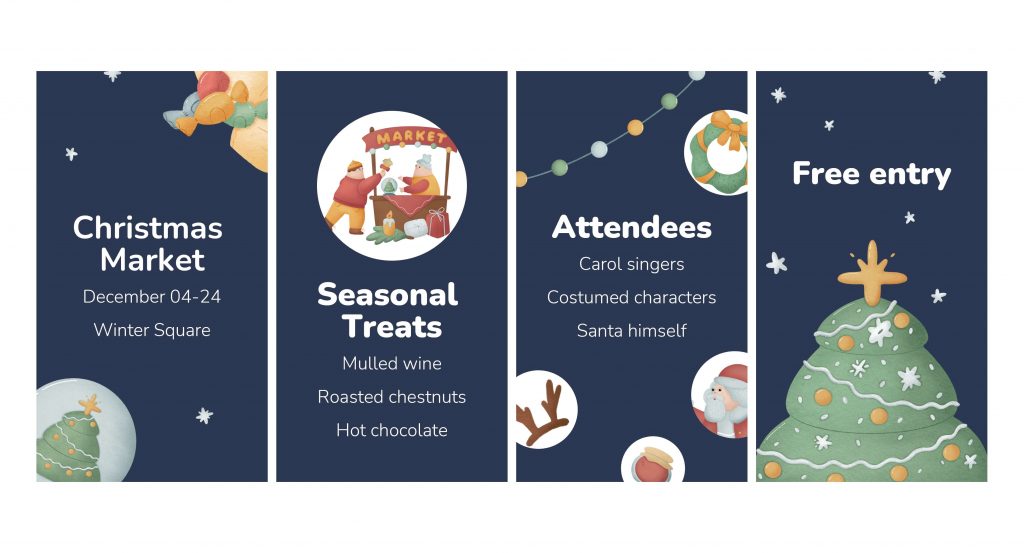 Watch the full tutorial:
Create your designs in Lunacy and share them with us on social media: Twitter, Facebook, and Discord.
Check out the other Lunacy tutorials:
Lunacy is a collaborative graphic editor with built-in graphics. It lets designers focus on their work rather than spend hours googling for icons and illustrations they need. Starting from version 8 Lunacy runs not only on Windows but also on macOS and Linux. Help us spread the word about Lunacy. Send your fellow designers and developers this link https://icons8.com/lunacy.
About the authors:
Julia G, a QA engineer at the Lunacy team, and Polina G, a graphic designer at the Icons8 team.