Usual boring black and white squares don't perform? How about creating unusual and attractive QR codes to stand out? Here are tips, tools, and samples.
Today, QR codes are no longer a gimmick. They do not catch people's eye like before. So it will take more than a simple black and white square to attract a client's attention to your product or promo.
And this is where the designer comes in. Today, creating fancy QR codes is called quick response art. You can make QR codes look whatever you like. They can be delicious: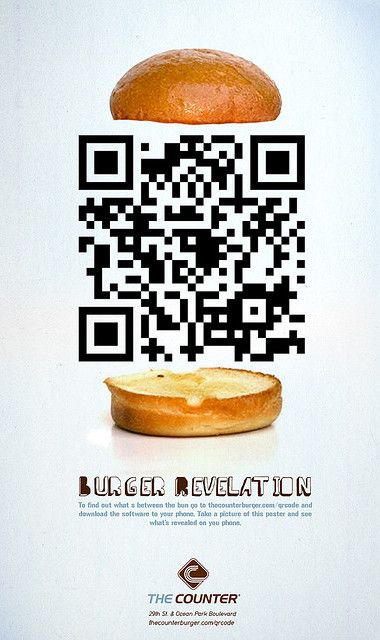 Or playful: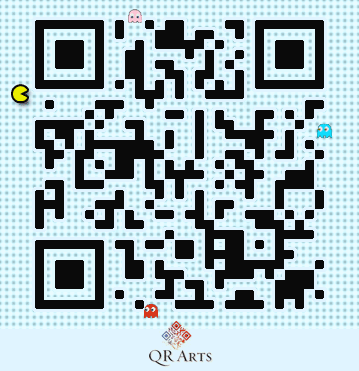 Or extravagant: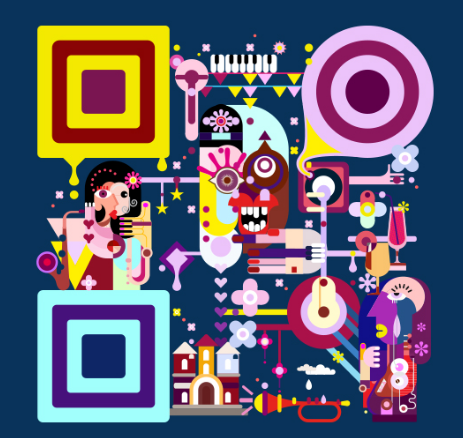 5 rules to make your QR code scannable
You want your customers to scan QR codes, not just admire them, right? Then keep in mind the following tips.
Keep them square
Fancy designs will certainly make your QR code different, but they can also make it hardly recognizable to the human eye.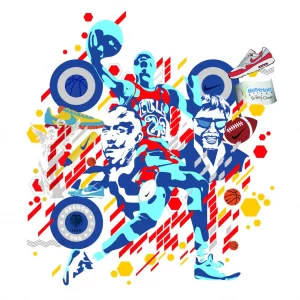 If you want your QR code to stand out, try changing the color, adding a logo or an image. A call to action also works well. But it's better to keep the square shape as it's familiar to the eye.

Do not overdesign
The main thing is to keep your QR code recognizable and readable. Sometimes designers get too creative.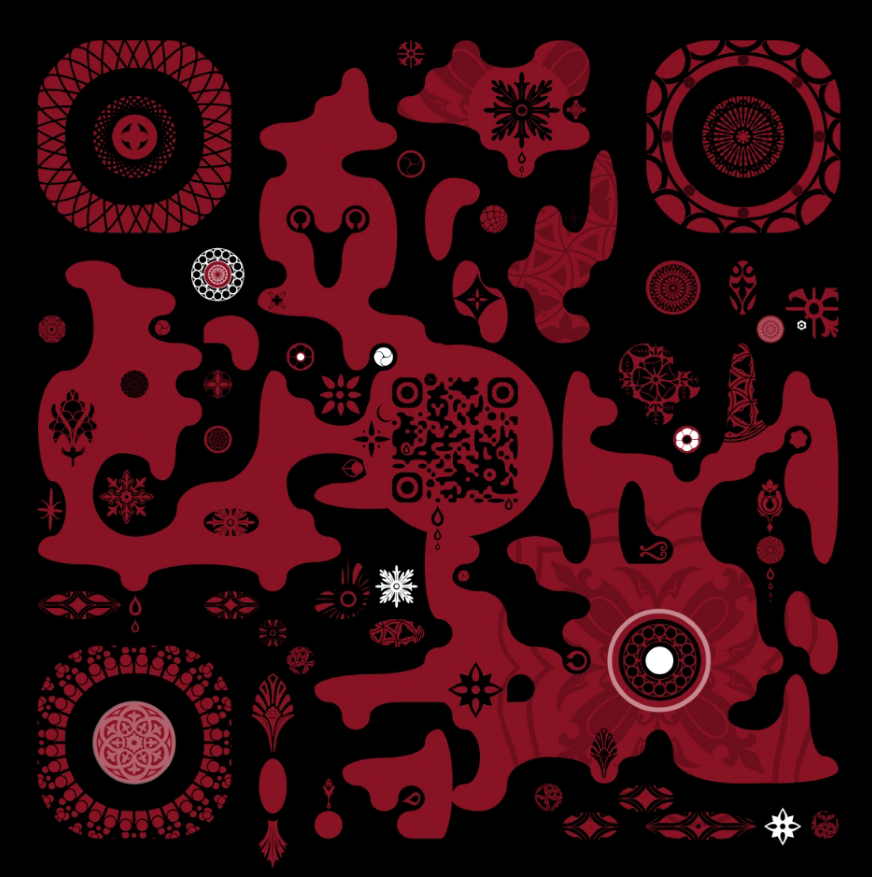 Also, remember that phones are almost like people. Some models easily recognize unusual codes, some don't. So, test your codes on different phones.
Dark code, light background
If you think that inverting colors is a great design feature, think twice. It often makes QR codes unscannable.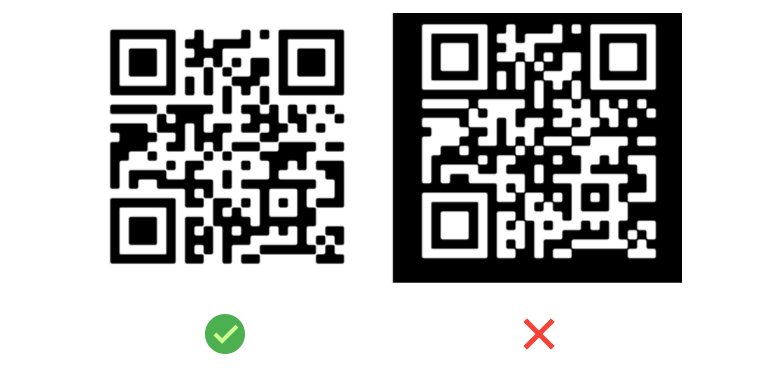 If there's no other way, and you have to show your QR code on a dark background, make at least 1 pixel-width solid border around the code.
Mind the contrast
Another important aspect of code readability is contrast. Make sure that your code stands out from the background.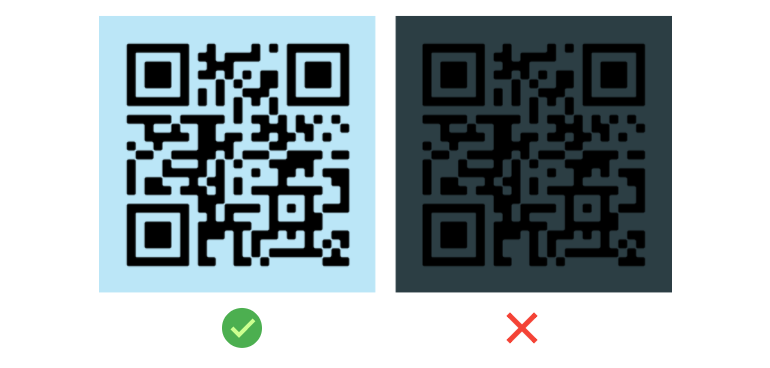 Do not overload your QR code
It can be tempting to put into your QR code as much information as possible, but it doesn't benefit the functionality either. The more pixels a code has, the harder it is to scan.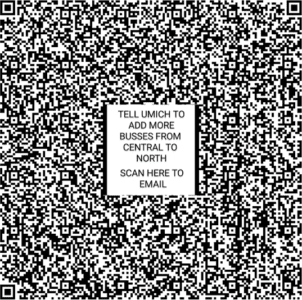 And what's worse, they won't work or people will get unreadable scan results.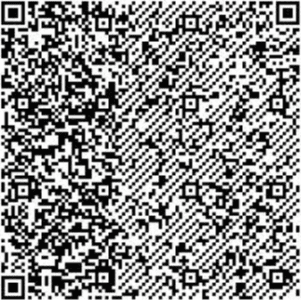 Static and dynamic QR codes
QR codes can be static or dynamic. Dynamic QR codes are editable, they can track data and take less time to scan. So, if you want to make the most of your QR code, stick with dynamic ones.
Use dynamic QR codes, if you need to create multiple ad campaigns without having to reprint and redeploy the code with retargeting users and tracking & analytics.
Use static QR codes to
share a simple link
display simple text, a coupon code, or a serial number
automatically generate ready-to-send email
craft a vCard
quickly share Wi-Fi credentials
If you want to learn more about static and dynamic QR codes, read here.
5 online tools to generate QR codes
Whatever type of a QR code you want to create, today you do not even need to be a programmer to do it. Here are some tools to help you to create custom QR codes without diving into coding. Additionally, you can use data protection for each of them. This will help keep your personal data safe.
QR code Tiger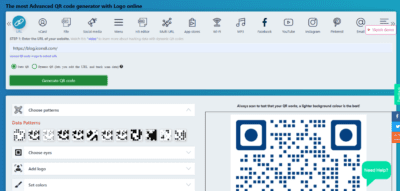 One of the most user-friendly software to create fancy QR codes for personal and professional use. You can add not only text information or URLs but also photos, MP3 songs, and YouTube videos.
Static QR codes are free. The trial pro version allows up to 3 free dynamic codes with a limit of 500 scans and a QRTiger logo pop-up. Pricing starts at $7/month and includes up to 12 codes, Canva integration and 500 API requests.
QRTY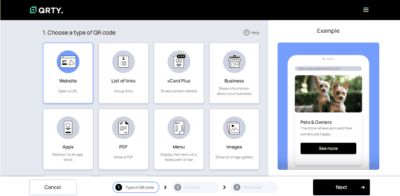 An intuitive QR code generator, which works like a construction kit. It lets you create static and dynamic QR codes in 5 easy steps. You can encrypt a website, vCard, PDF, images, videos, apps, and menus in your code.
Great tool but the price is €200/year with no alternatives. Only a test plan for €0.50 for 14 days.
QRcodemonkey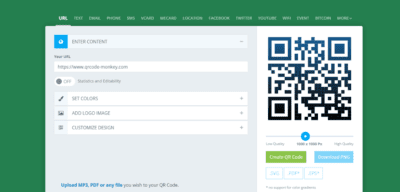 A popular QR code generator with millions of users. High-res static QR codes with great possibilities for customization and 100% free even for commercial use. If you need dynamic codes, it will offer you to switch to QR Code Generator.
QR Code Generator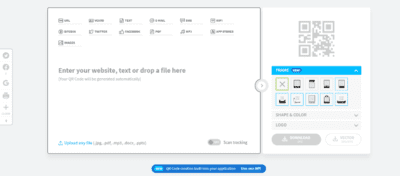 One of the oldest QR-code generators with thousands of customers in over 160 countries. You can create vCard and email QR codes, and much more.
The service provides a 14-day free trial with all the features available on paid plans. The Starter plan will cost you €5/month (billed annually). It includes 2 dynamic codes and 10,000 scans.
Visualead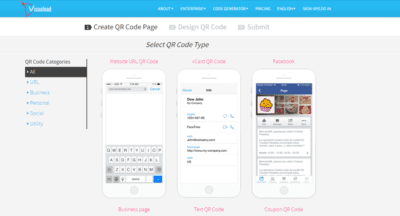 A well-rounded tool that lets you create QR codes for any purpose. The developers brag that their QR codes deliver from 50 to 400 percent more leads and social engagement than other similar tools. The code editor features a large gallery of images (including animated ones) that you can use as fancy backgrounds for your codes.
You can generate up to 3 static codes with Visualead ads for free. Pro plans start at $7.52/month for 5 dynamic codes with up to 1,000 scans each.
Eye-catching QR codes to inspire you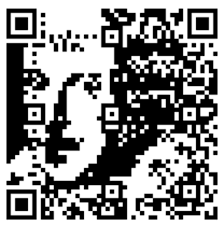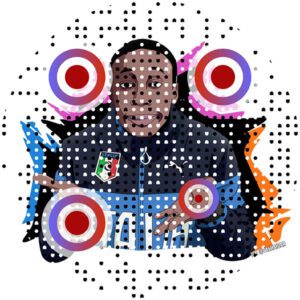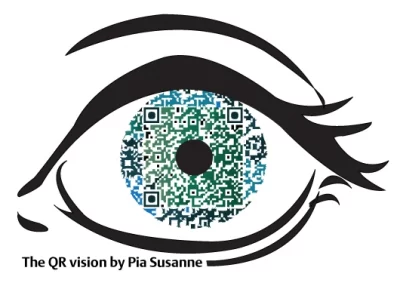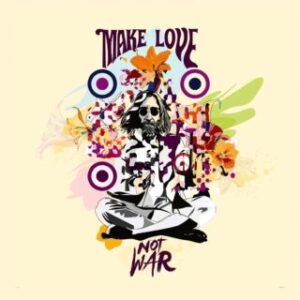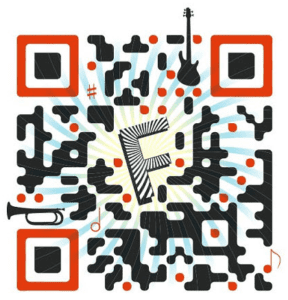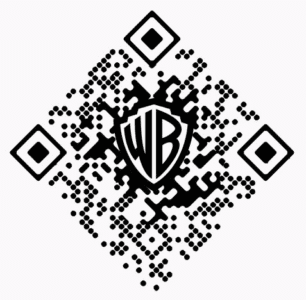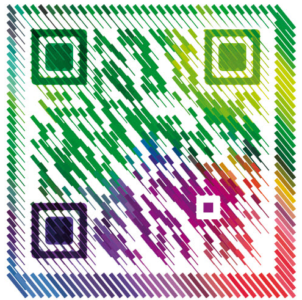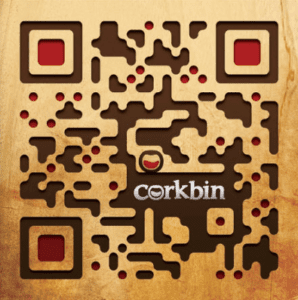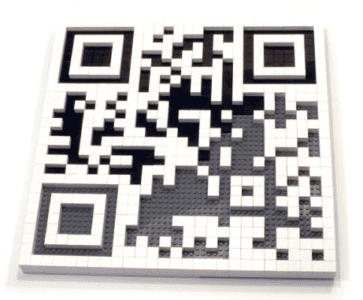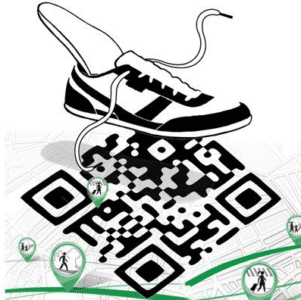 Read also: