To promote a product through the internet, you need a landing page. The easiest way to get a landing page is to use WordPress and free landing page templates.
Let's google "free WordPress landing page template".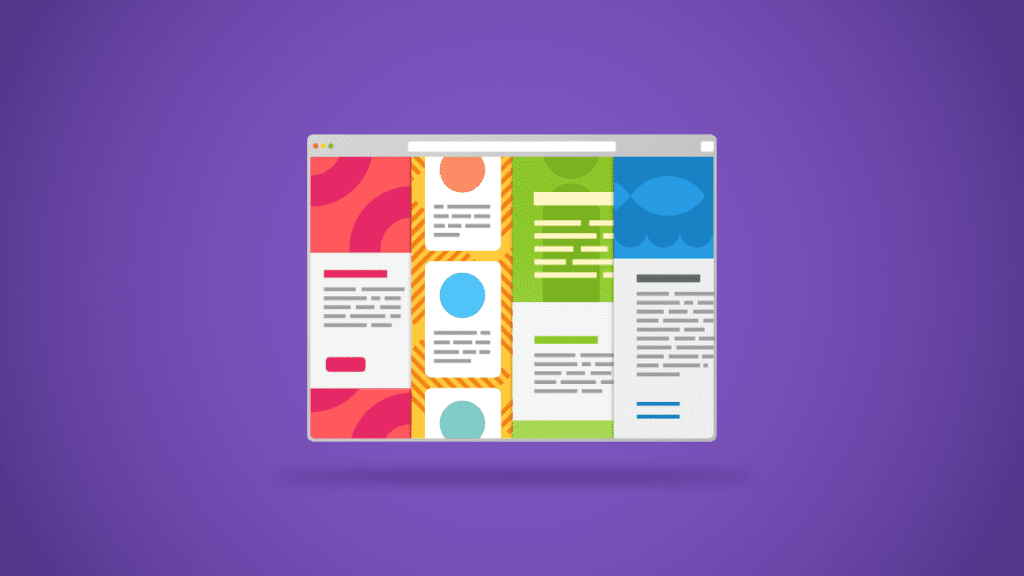 The number of results comes as a pleasant surprise, but…when searching for "templates", why does Google offer "themes"?!
Template vs Theme
Let's look at the terminology.
In WordPress, a theme is the overall design of a site.
The theme includes all of the things that are typically associated with web design, including color selection, headers, footers, sidebars, font style, margins and indentation, and line spacing.
A template is a single page layout that's available within a theme, not the whole site design.
Templates apply to individual pages in the WordPress page editor. You can find templates in the Page Editor. Look for the Page Attributes box to the right of your page content
So, to build a landing page from scratch you need a theme, not a template.
Let's talk about what you need – free landing page themes.
Where to Get Free Themes
These are the themes from the official WordPress directory. They all go through a strict review process and are of high-quality. We strongly recommend using them.
Colorlib acts as an aggregator. It organizes themes from its own and third-party developers into collections. The only inconvenience with Colorlib is that some themes repeat from collection to collection.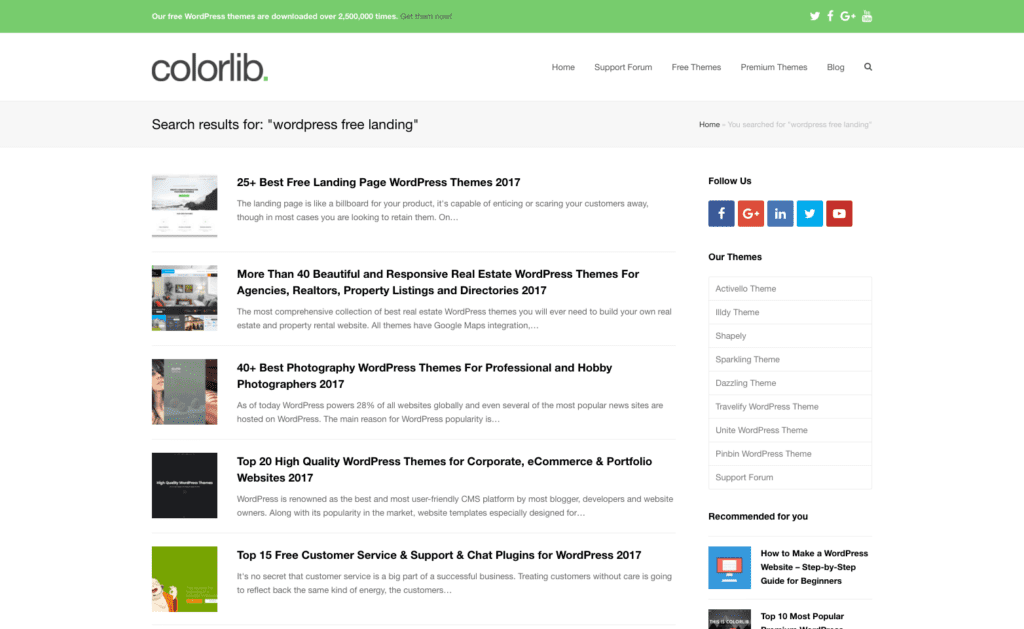 Hint: the best way to find themes on Colorlib: use search. Open the search tool and type "WordPress free landing". In response, you will receive collections of free WordPress landing page themes.
One Page Love is a resource where you can find themes for all purposes. Looking through we found three free WordPress landing page themes. These themes differ in quality and functionality, and they are good to use.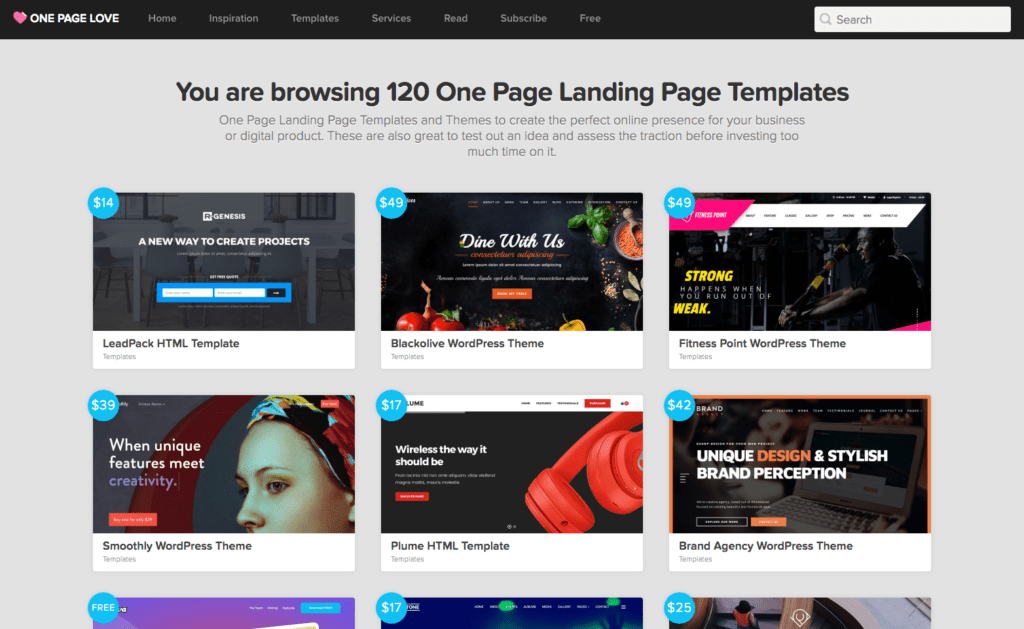 How to Choose Themes
The landing page is a single page whose task is to sell your product. To do this, a landing page must:
Describe the product and its price
Not contain unnecessary information and functions
Prove that your product is good using reviews
Be optimized for quick loading
Be understandable
Thus, we have prepared the checklist that you need to go through before downloading the theme.
Check Functional Blocks
Landing pages are built from blocks. Each block handles certain information. For example, the cover contains the title that very clearly describes what a visitor will get from the page.
For a complete description, the theme needs the following blocks:
Cover
Features block
Price tag block (if you sell something)
Social proof block
Email sign up form
Call-to-action button
Social networks buttons
Here an example:
Theme Can Contain Additional Blocks:
"How it works" block
Navigation block
Photo & video block
Product team block
About company block
Map block
Check Responsive Design
The landing page should be convenient to view on PC, tablet, and smartphone screens. It can be done through responsive web design.
Responsive web design utilizes CSS media queries to adapt web page style properties depending on the characteristics of the user's device.
If the responsive design isn't specified in the theme description, check it with a mobile-friendly test.
If this doesn't work, check it manually in Chrome. Open the theme demo in Chrome and open Developer Tools (Menu> Tools> Developer Tools, Cmd + Opt + I on Mac or F12 / Ctrl + Shift + I on Windows and Linux). Toggle Device Toolbar by pressing on it.
Now, switch screen sizes and see how it looks. If the theme elements adapt to the different screen sizes, it has a responsive design.
Check Optimization
Optimization affects the download speed and the ranking of the page. The higher the ranking, the better the chances that it will be at the top of the search results.
Before downloading any theme, look at the design features. A large number of animated blocks, video effects, and so on reduce the download speed.
Themes That Are More Expensive Than $0
On Colorlib and One Page Love, I've seen paid templates. Maybe it's better to choose them?
It's up to you to choose.
Before you buy templates, let's talk about how they differ from free templates.
Free and Paid Themes Differences
Price tag
The paid theme can be quite costly. The price tag starts at $5 and can grow to $1000.
Features & Design 
To stand out in the paid theme industry, developers try to offer more features and newer designs. Paid themes contain options like drag and drop builders, shortcodes, multiple layouts, and unlimited color choices.
Optimization
To increase the price, theme developers add many unnecessary features. You will probably never use all of them, but they are still there. It bloats the theme and makes your landing page slow.
Uniqueness
Paid themes are less frequently used compared to free ones because of the cost. Plus, their customization options give you the ability to personalize your theme even more. This means that your landing page will look unique.
Code quality
Paid themes can have poor code quality. This could make templates incompatible with some plugins or cause other problems. To avoid this, buy themes only from trusted shops and developers.
Where to Get Paid Themes
Themify is a well-respected shop. Here, you can get a "Landing" theme with a built-in drag & drop builder to customize it to your needs.
Beaver Builder is a drag and drop page builder like Themify, and like Themify, you can get Beaver Builder Plugins or Beaver Builder Themes. From this point, you can start creating the landing page.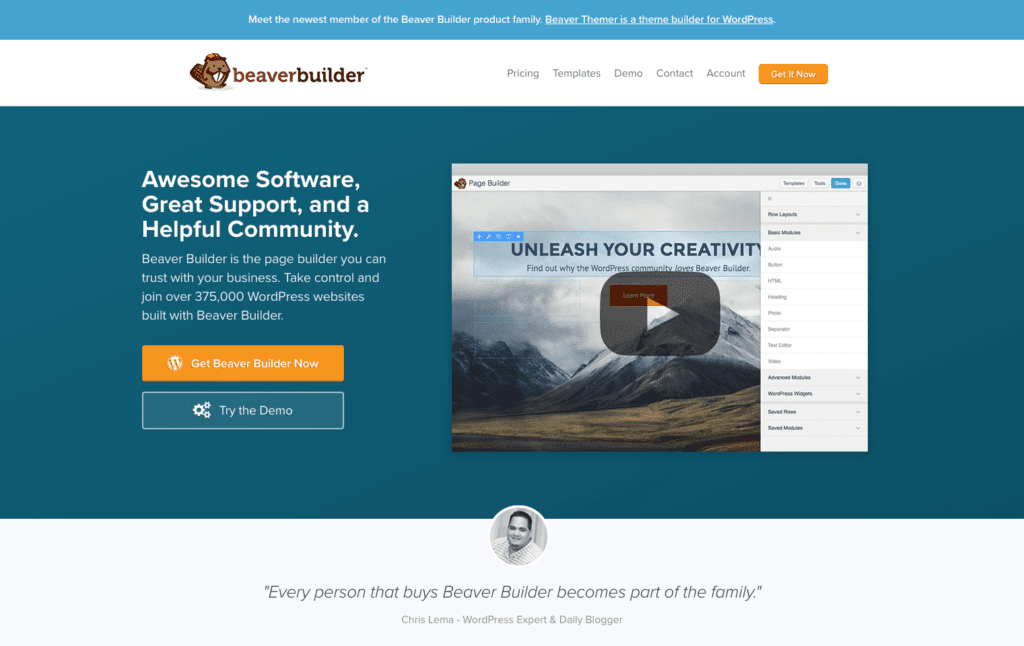 StudioPress is all about Genesis. Genesis is one of the most popular WordPress theme frameworks used by many websites. On the Genesis basis, StudioPress builds custom WordPress themes. Those themes provide a lot of customization options, unique features, and lightweight design.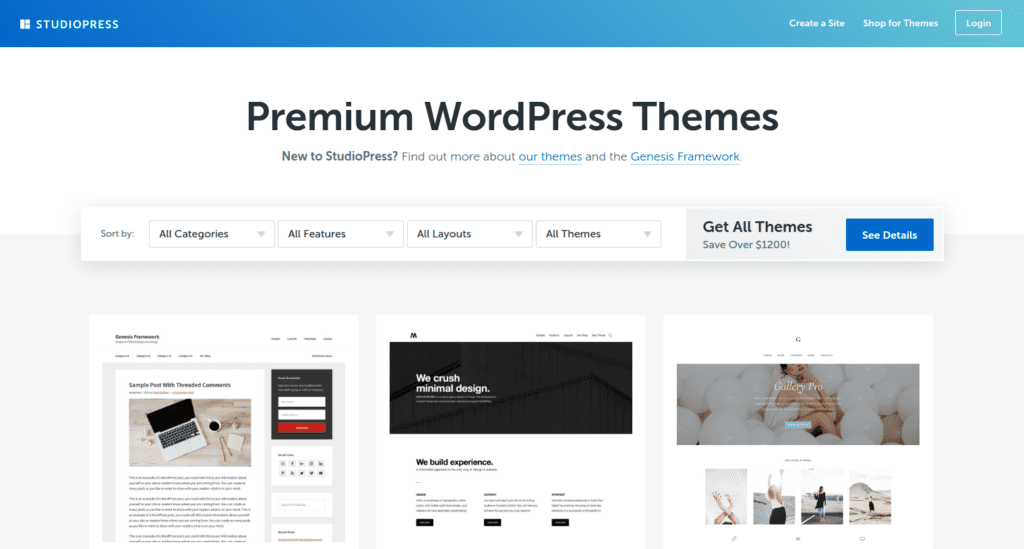 What About Website Builders?
Is there a way to create a landing page without getting into all those details?
Use a website builder.
Builders have drag & drop interfaces which allow building most website types. They are all hosted, so you don't have to worry about setting up a host and connecting to a database like with WordPress. Also, all builders are optimized and have responsive design.
Is WordPress not a builder? Nope, WordPress is a Content Management System (CMS).
How to Choose Website Builders
Sounds great! What builder I should choose?
The right decision is to simply try one. Spend 10 minutes trying the free trial and you will quickly understand if it is the right fit for you.
But here's something to think about: perhaps in future, you will want to add e-commerce features to your landing page. For example, you may want to add a buying feature so that visitors can get products straight from the landing page. We recommend Squarespace, Wix, and Weebly builders for their e-commerce features.
Website Builders Price Tag
All website builders have a monthly fee. We talked about three of them so let's look at their price.
Personal plan: $16.00/month vs Domain Name $20.00/year.
Basic Commerce plan $30.00/month vs Domain Name $20.00/year
Advanced Commerce plan $46.00 / month vs Domain Name $20.00/year
Business plan $26.00 / month vs Domain Name $20.00/year
Business plan $35.00/month vs Domain name $19.95/year
Pro plan $18.00/month vs Domain name $19.95/year
Starter plan $14.00/month vs Domain name $19.95/year
Performance plan $46.00/month vs Domain name $19.95/year
Connect Domain plan $6.90/month vs Domain name $14.95/year
Combo plan $12.95/month vs Domain name $14.95/year
Unlimited plan $15.95/month vs Domain name $14.95/year
E-commerce plan $19.90/month vs Domain name $14.95/year
VIP plan $29.90/month vs Domain name $14.95/year