Have you ever looked through a piece of colored glass? It literally changes the world around you! That's what these new icons are about.
Meet our Color Glass style, a set of neat geometric icons that will fit any friendly design. They're bright and simple, like a happy childhood full of light, colors, and joy.
– 1,800 hand-crafted icons
– 50+ popular topics
– 100% charge of good vibes
You can grab any icon as is or recolor it right on our website to get a brand new look… or a green cat and a purple dog.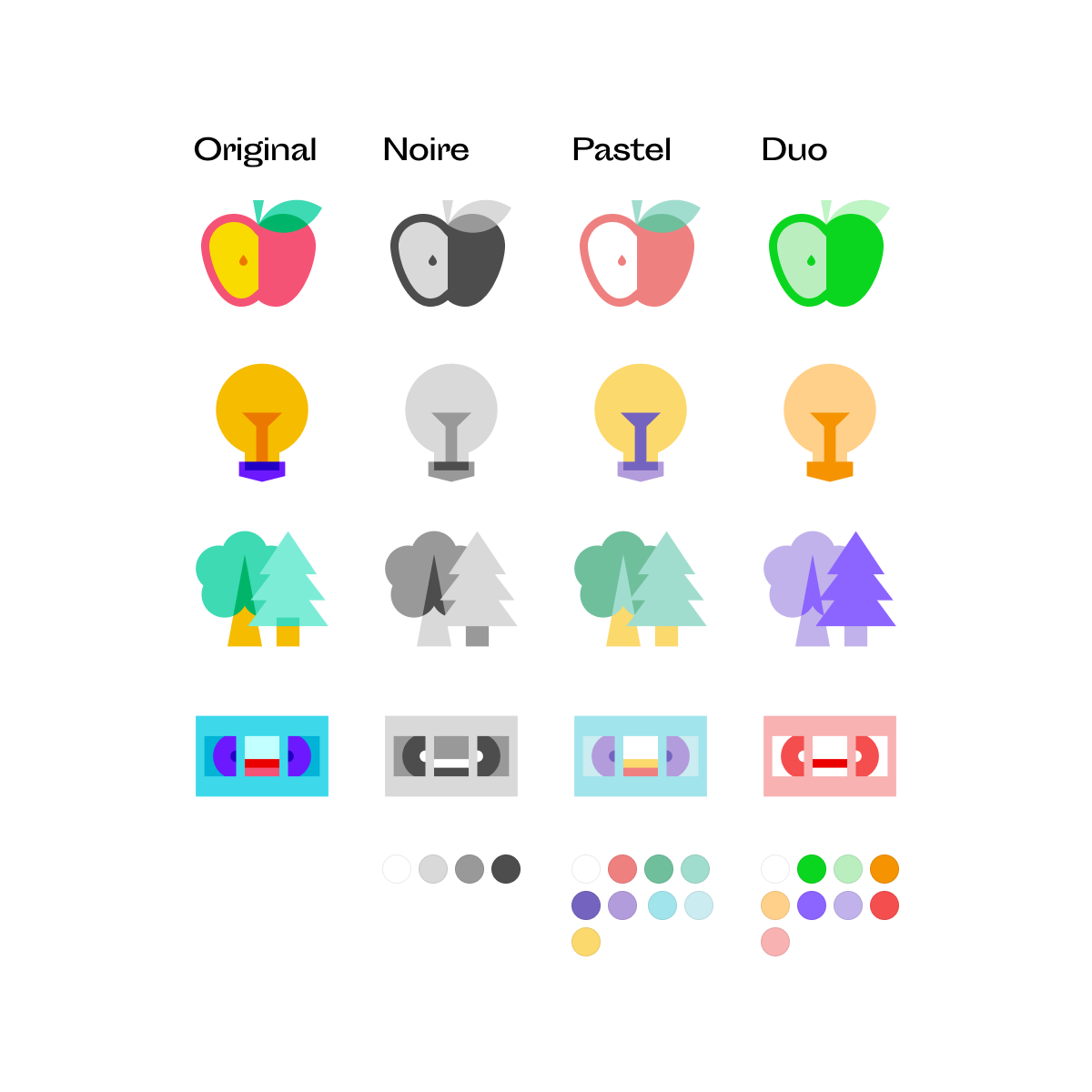 Use free PNGs for a link or purchase a subscription to get all the sizes and SVGs and forget about the links.
Join us on Producthunt.com or check Color Glass Icons on our website.